An All-girls Sixth Form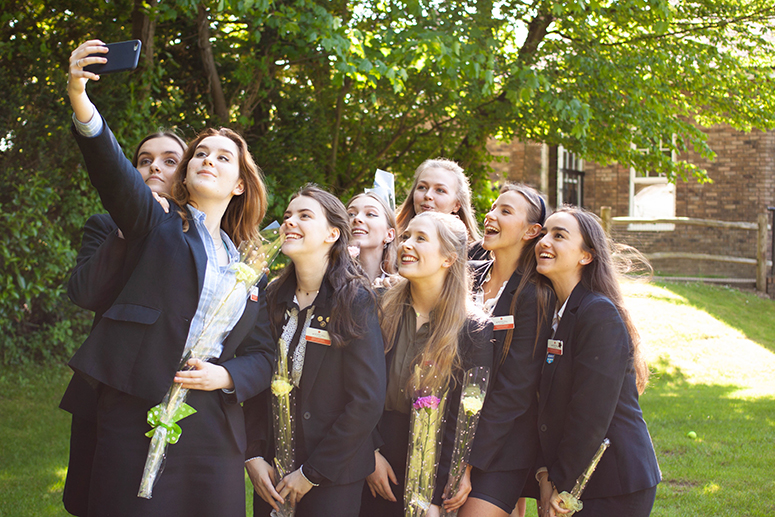 At Burgess Hill Girls, we believe in the immense value of single-sex education for girls. In our single-sex Sixth Form, we can champion the specific and wide-ranging benefits such an institution can have for our students.
There are profound benefits of single-sex education for girls at sixth form, both in the breadth of subjects taken and in terms of academic performance. We know that in single-sex schools, girls are more likely to choose subjects that they might shy away from in mixed settings, and achieve highly in those subjects when taught alongside other girls. Subject uptake for A levels at Burgess Hill Girls shows this, with a strong cohort of girls taking all variety of subjects, with a noteworthy strength in the sciences and Maths.
The evidence is also clear on how girls achieve better results in their public examinations across all subjects in single-sex schools. This is of especial importance when it comes to A levels, ensuring girls excel as they should in all subjects, giving them access to the opportunities they deserve. Our teachers are highly skilled and deeply experienced at teaching girls, and our tutors with supporting them, encouraging our students to work to the very highest of standards, as well as to balance their work ethic with vibrant opportunities outside the classroom.
We have the means to build on the boundless curiosity of girls at every possible opportunity. Every student is encouraged to take on roles and responsibilities outside the classroom and embrace every opportunity, building the ambition and confidence that secures success in the next stage of their life. We build an environment of acceptance, resilience, leadership and ambition, where girls can build the skills and attributes necessary for success beyond sixth form. Our consistently outstanding results, and the quality and breadth of destinations our students go on to after leaving us, prove the value of what we do.
In a girls-only sixth form, we can engage fully with the social currents that surround the girls in our care. We have created a dedicated and bespoke programme of support and guidance tailored specifically to the needs of young women. We build the skills necessary for girls to unleash their abilities, and cover the topics relevant for them to gain a full and informed understanding of their place in the world, and how they can change it.
We know that our students benefit enormously from the opportunities afforded by single-sex schools, and we are proud to celebrate the possibilities such a sixth form can provide for young women.