Burgess Hill Girls Win Prizes in Young Craftsman Competition
Once again our girls show Milan a thing or two about fashion
Date posted: 17/06/16
Two students from Burgess Hill Girls were very excited to be awarded prizes in the highly prestigious Young Craftsman of the Year Competition held at the South of England Show in Ardingly last weekend.
Upper sixth student Laura H, won the Textiles section and her high quality garment was then awarded the Bronze prize when judged against all the other section winners.  Laura constructed a very structured and angular garment based initially on the shapes found in architecture. She worked with denim and the edges were piped using red fabric to create impact. A spiral was created to be worn on one arm and a fan on the opposite shoulder. The judges' comments included; "a unique garment with the effective use padding to create shape with diverse functions across the garment.  Executed well and pleasantly finished."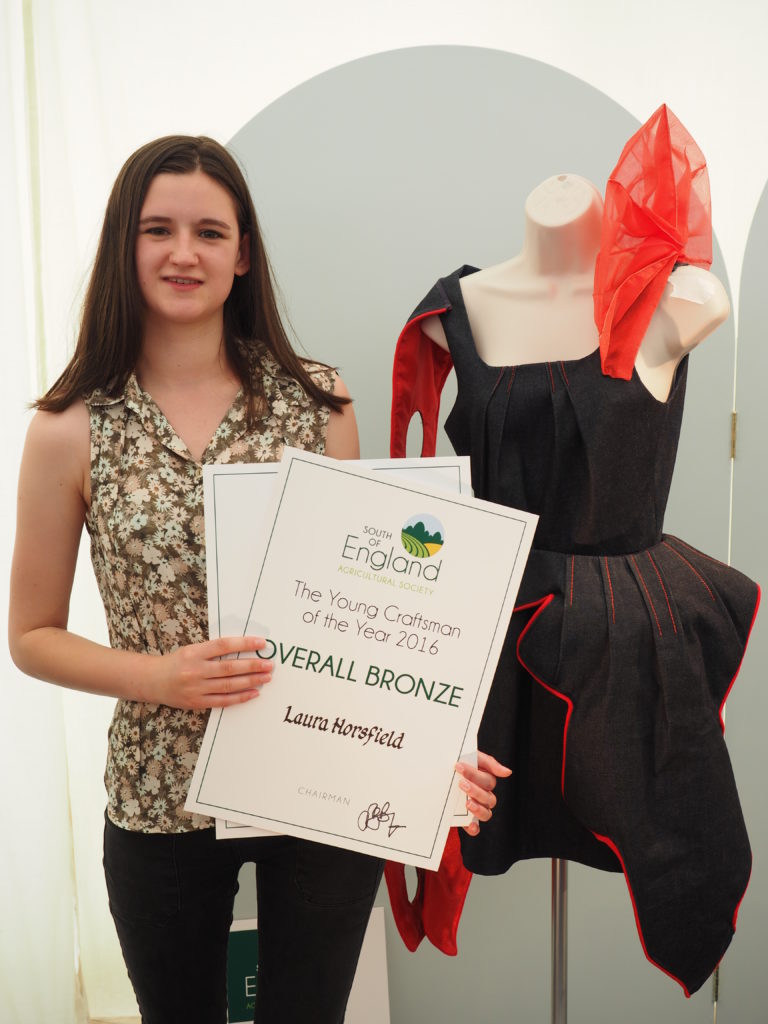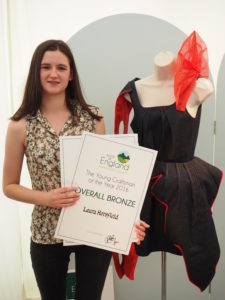 Lower Sixth student, Corinne C, 16, won third prize in the Textiles category for her highly imaginative garment which could be worn either as a dress, skirt or a wrap jacket. Initially Corinne was inspired by the ways in which many creatures can change their appearance for defence or camouflage.  The outfit was created using a circular piece with covered buttons positioned in appropriate positions to create the desired garment.  The judge was impressed by Corinne's imaginative and innovative idea.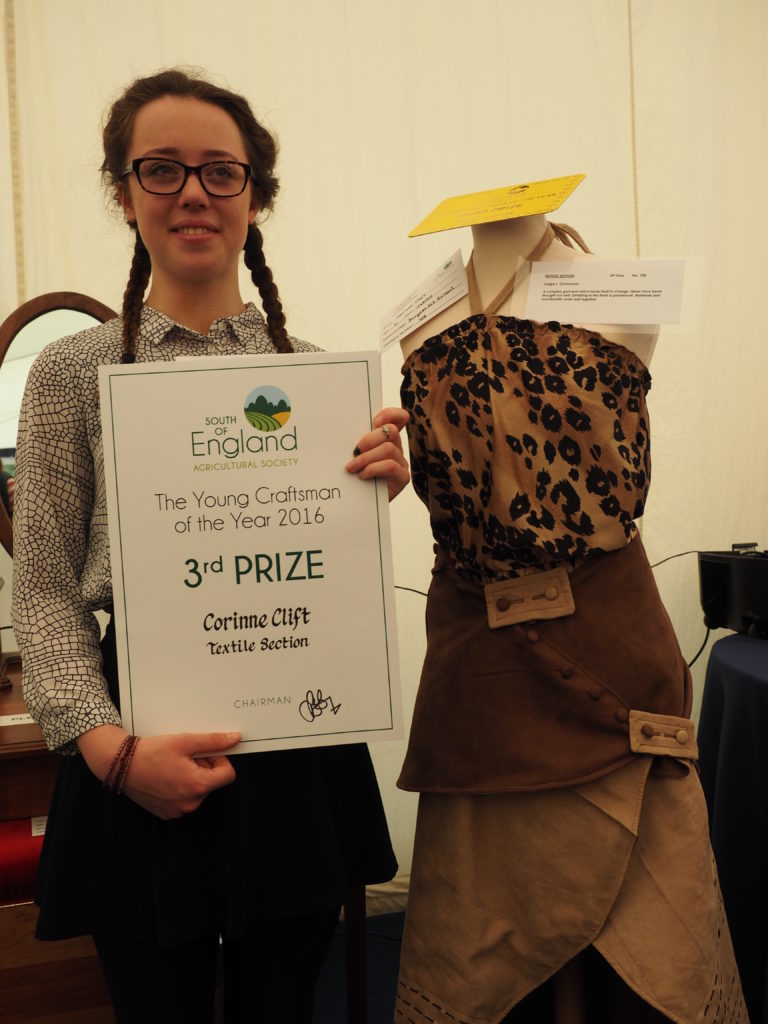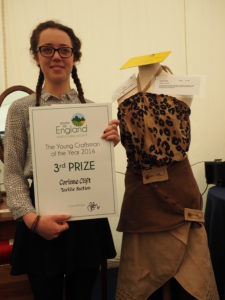 Phoebe S and Cydney S both Upper sixth girls at the school were also Highly Commended in the Textiles section.
Mrs Bradley, Head of Technology at Burgess Hill Girls, said "Every year I am amazed by the achievements of the girls, this is a thoroughly deserved recognition of all the hard work and creativity which has taken place during the year in the Design & Technology Department."