Creative Week at the Junior School
Words by Lydia M
Date posted: 04/03/16
Last week the Junior School enjoyed a fun filled music week. Activities, workshops and performances were organised by Mrs Playford, to inspire us to take up a new or first instrument.
The amazing week began on Monday morning with Brass Fusion performing a number of pieces for us. We learnt about all the instruments involved in the ensemble including the trumpet, trombone, and cornet. We also learnt how a mute can be put into the ends of the instruments to change the sound that is produced. After the amazing Brass Fusion had played, brass teacher Mrs Buss helped us to make trumpets out of hosepipes, funnels and mouthpieces. The workshops concluded with each group performing 'Twinkle Twinkle Little Star' on their new instruments.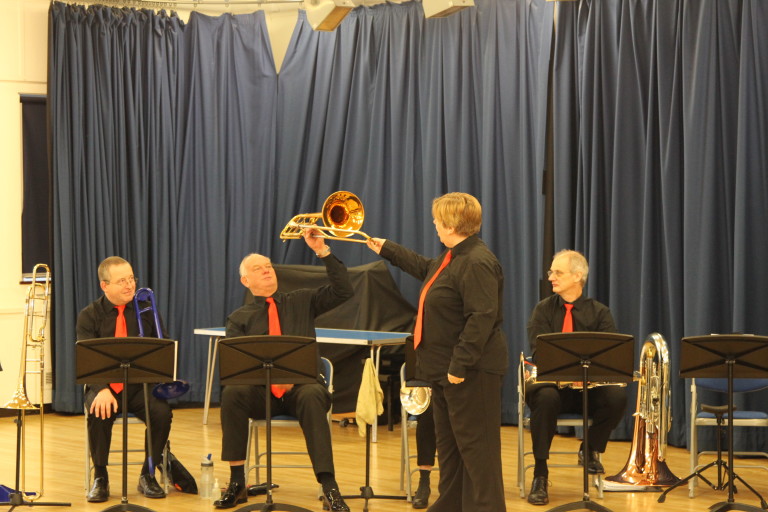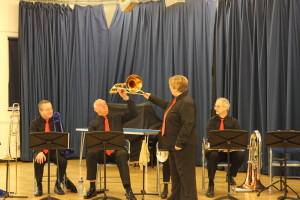 On Tuesday morning the Junior and Senior school girls from 'Flutissimo' came over to play for us, also accompanied by and electric guitar and drum kit. We were also treated to some performances from the Sixth Form 'Flute Smoothies'. They were very inspiring.
Each of the Junior School year group had been allocated a piece of music to base their weeks work around. Year Six were given the piece 'Connect It' composed by Anna Meredith and we began to learn to perform a version of the piece ourselves. The composition is made using only sound we could make with our body; this is known as body percussion. Our version was a little easier than the original and we really enjoyed using body percussion even going on to use it in our performance poetry work in the afternoon.
In the afternoon we also hear the school Jazz Band perform 'Midnight in Moscow' and 'Sweet Dreams'. This was followed up by the oboe players and finally the Junior School woodwind group featuring Clarinets and Saxophones.
Wednesday's theme was percussion. We were treated to an excellent workshop learning to play the djembe drums and learning about the sounds that could be made using the drum. Following this we then had the opportunity to make our own doumbek drums along with visiting pupils from Manor Field Primary School. We use carpet tubes, raincoats and flower pots to make them and then decorated with African or Egyptian designs.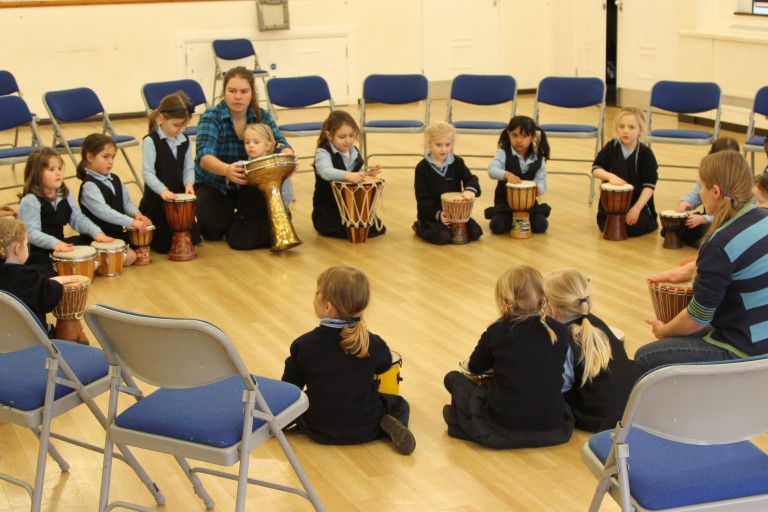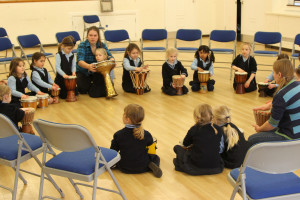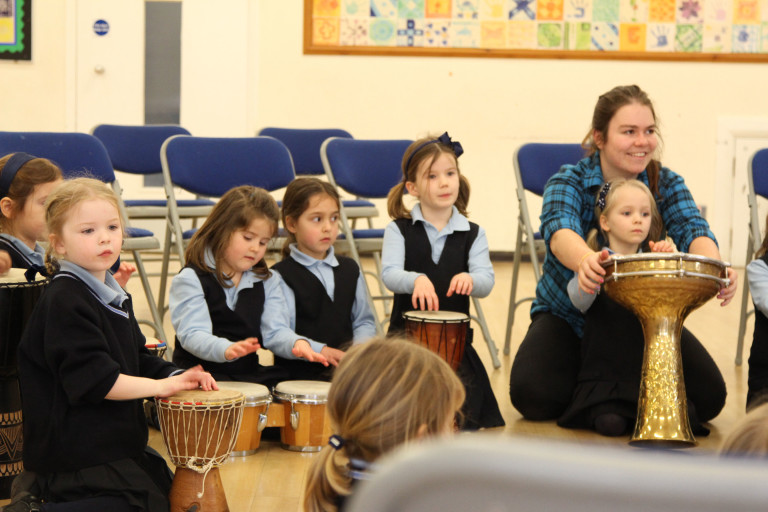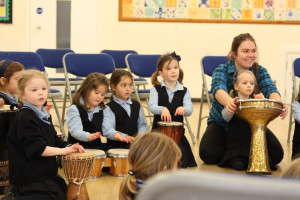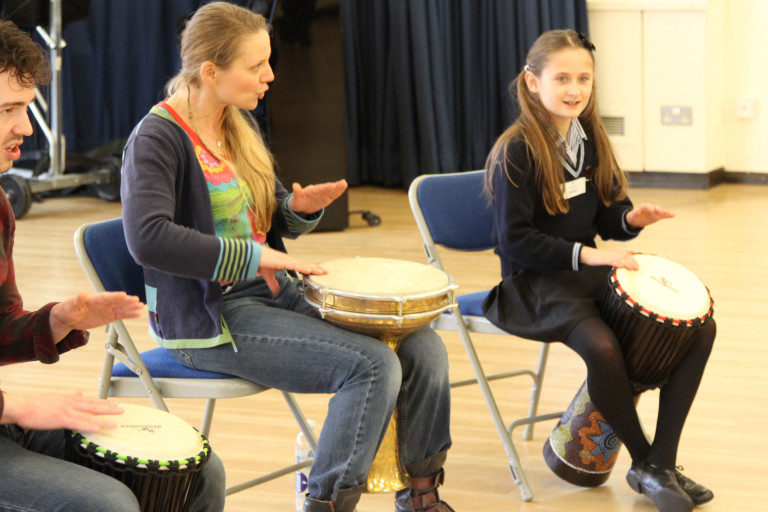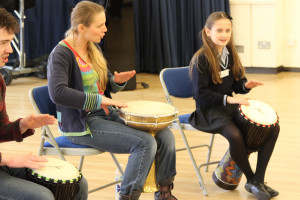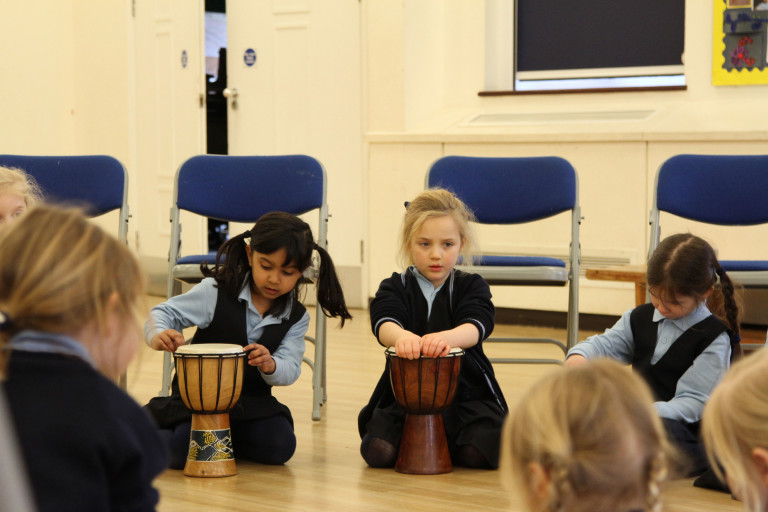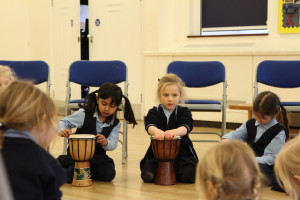 On Thursday we learnt about string instruments. We heard violins and cellos perform together and then the cellos alone with a very inspiring performance from Sara DuBost the cello teacher.
After morning break we were greeted by my favourite instrument…the harp! A very talented musician played for us and also taught us some things we didn't know about the harp. Once the amazing performance had concluded we were given the opportunity to try out the harps for ourselves.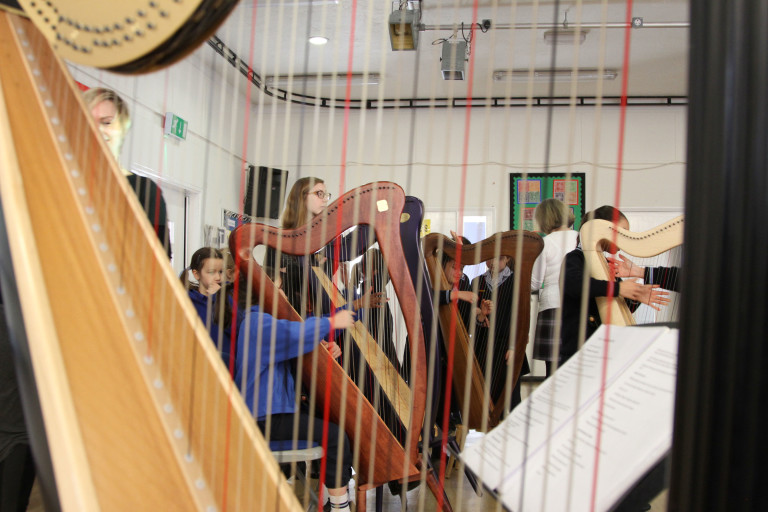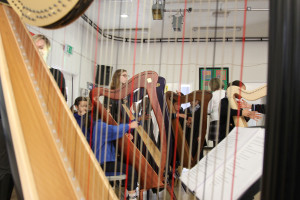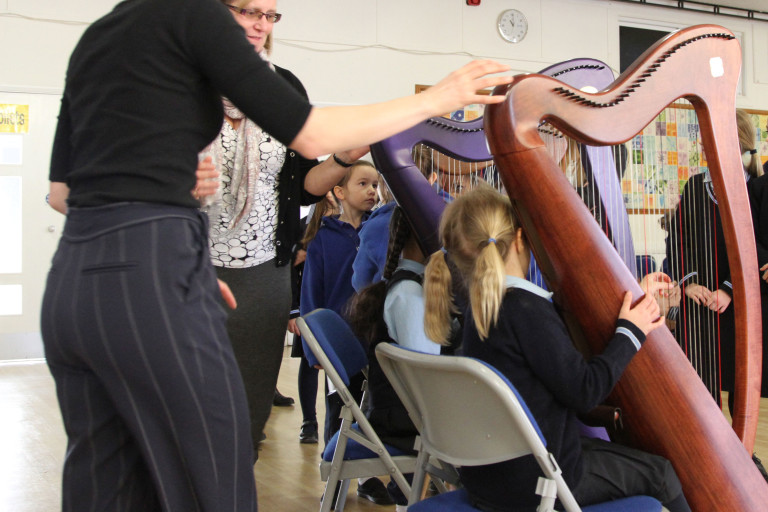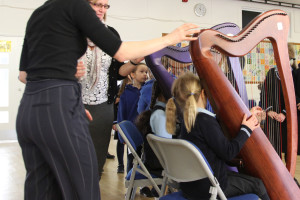 On Friday morning, along with visitors from St Wilfrid's Primary School we participated in a singing workshop run by Mrs Findlay. We sang in a range of style including rapping as well as learning a number of harmonies for 'What Shall We Do with the Drunken Sailor'. Mrs Findlays singing students, 'Findlay Forte' delighted us with a rendition of 'We Go Together' from the musical Grease.
In the afternoon we attended a piano recital from pianist from grades one to six.
The week concluded with an exhibition of all the work from the week. Each year group displayed their work in Oaks Hall and parents were invited to look at what was produced. It was really interesting to see the Penguin classes take on 'The Sorcerer's Apprentice' with their magic spells. Flamingos 'Peter and the Wolf' work explored all of the animals represented by the instruments in the piece. Storks made excellent lion masks to accompany 'Carnival of the Animals' and Year Three's 'Firebirds' we a sight to behold. Year Four showed us some of their spooky troll shakers inspired by 'In the Hall of the Mountain King'. Year Five's work on 'Mars' from 'The Planets' was out of this world!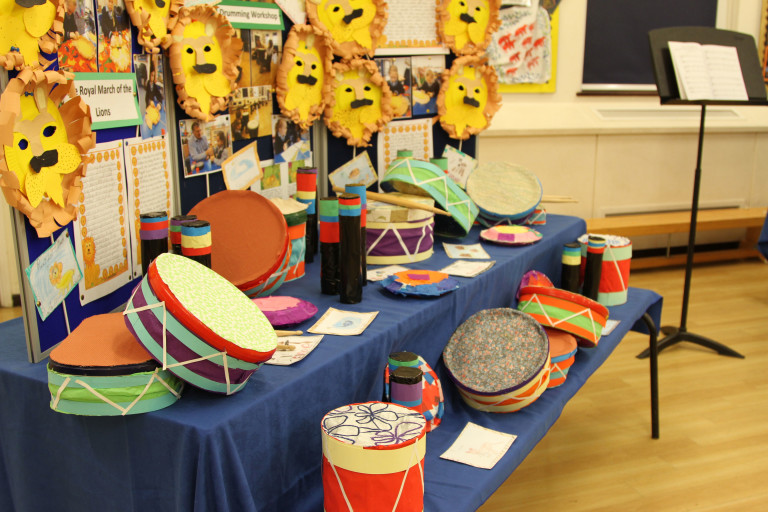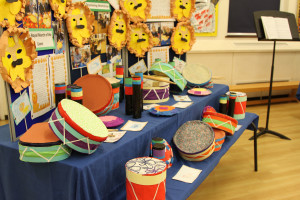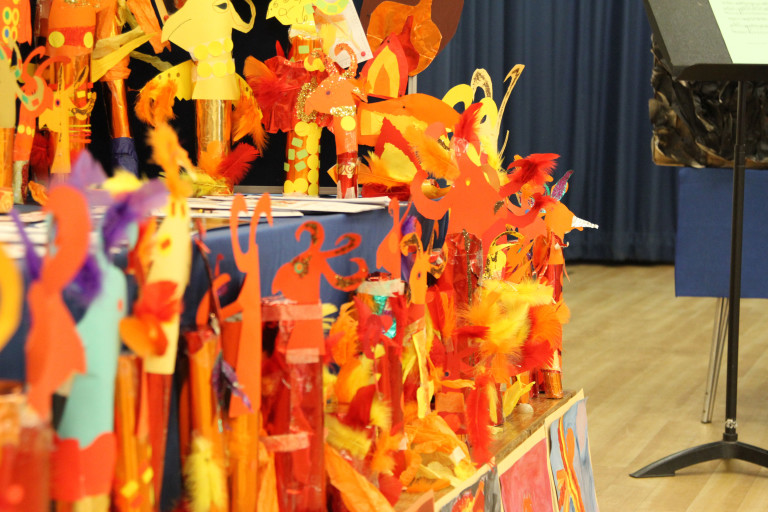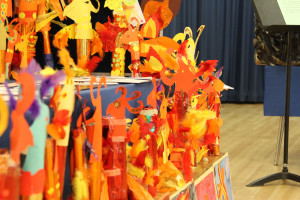 We had a lot of fun during music week, all busy with activities, workshops, performance and recitals. Thanks to Mrs Playford and all the staff and visitors who made the week so successful.