Doris C takes 'New Talent' prize in 32nd Collective Exhibition of Macao Artists
Date posted: 19/09/16
The 32nd Collective Exhibition of Macao Artists, organized by the Cultural Affairs Bureau received 260 works, including 78 Chinese paintings, 84 Western paintings and 98 Chinese calligraphy works. The jury assessment was held on 7th July at the Macau Forum, with a total of 56 works being selected and awarded, including 19 Chinese paintings, 19 Western paintings and 18 Chinese calligraphy works.

Winners of the "New Talent Prize" in each category will also be invited to hold a collective exhibition. This year, two young artists were awarded the "New Talent Prize" in the Chinese calligraphy category for the first time, wherefore a total of four of winners were awarded in the three categories.
The adjudicating panel was composed of six veteran artists and art critics, namely the Vice Dean of the Academy of Arts and Design of Tsinghua University in Beijing, Zhang Gan; the Director of Henan's Museum of Art, Hua Jianguo; the Professor of the Fine Arts Department of the East China Normal University, Liu Qiyi; the Professor of the Department of Fine Arts of the Taiwan University of Arts, Lin Wei-min; the Associate Professor of the Department of Visual Studies of Lingnan University in Hong Kong, Sophia Law Suk Mun; and the Director of the School of Art of the Macao Polytechnic Institute, Hsu Hsiu-Chu.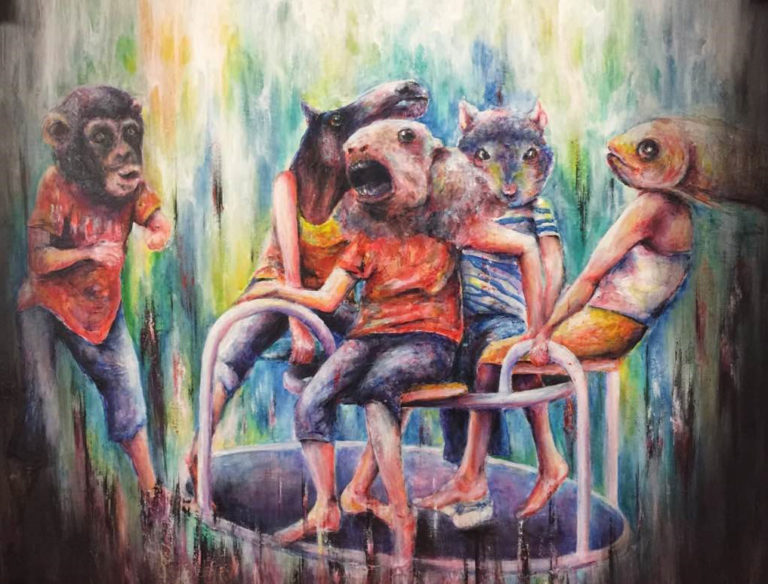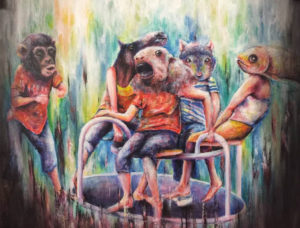 Doris, (Lower Sixth) was entered in the Western Painting catergory, alongside 18 other artists and was awarded the New Talent Prize, an amazing accolade for this incredibly talennted young artist.