ELLE MAGAZINE VISIT
A look into the world of fashion journalism
Date posted: 04/02/16
Catching the 8am train to London on a rainy Thursday morning was the start of what was to be a truly inspiring day. Having wanted to study fashion journalism for many years, the opportunity to go and visit the ELLE magazine headquarters was one that I was so excited for, and equally thought myself very lucky to have had.
After joining crowd of commuters on the underground, I arrived at the Hearst National Magazine offices at 9:30, located just off Carnaby Street in Central London. Upon my arrival, I was met by Charlotte Rottenburg, a personal assistant for the ELLE editorial team, who lead me upstairs to the office space. The whole space had a buzz, and I could sense the creative atmosphere as soon as I walked through the door.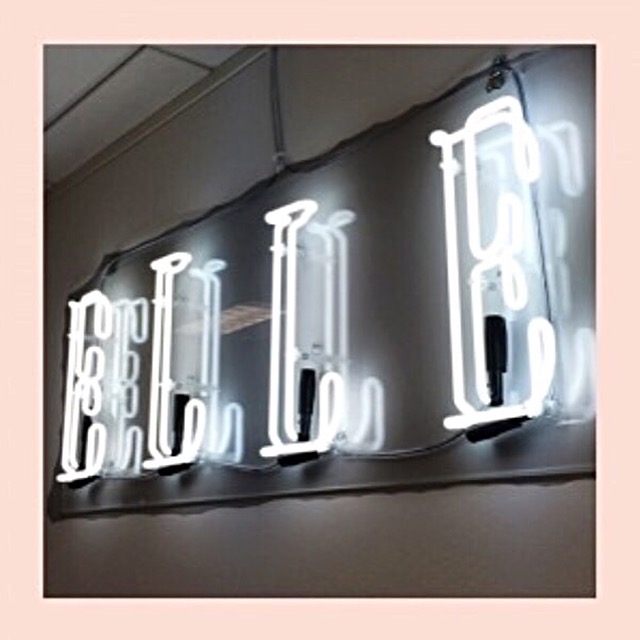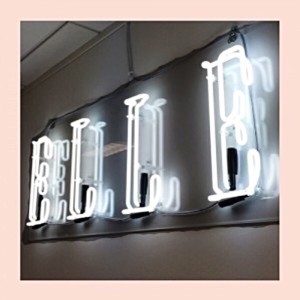 I met a lady called Lottie, who is responsible for editing every single article that featured in the magazine, to ensure it reads well and has the correct tone. She told me that a more colloquial tone is the best one for a magazine, as it puts the reader on a personal level with the magazine, allowing them to engage and enjoy their reading experience more. Lottie also explained to me how the ELLE magazine layout is planned and produced, showing me each page, from cover to cover, for a future issue being drafted, planned and manipulated. She told me that they work at least three months in advance, employing fashion forecasters to predict next season's most stylish looks. I also got shown how a cover is produced, with Lottie talking me through the various stages that it goes through until the design is finalised, starting with the photoshoot. I learnt that ELLE as a brand represents, as Lottie put it, the 'sexy, stylish and spirited' women of the world, and the effort that goes into the cover every
month is manipulated so many times in order to reflect this.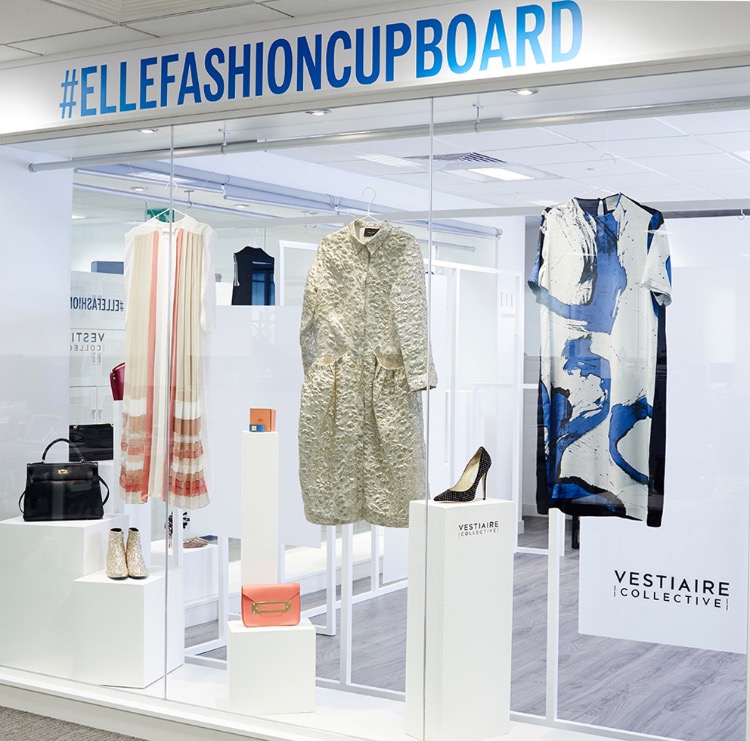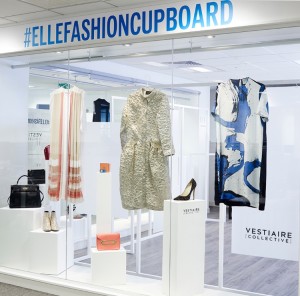 I was lucky enough to be shown inside the ELLE fashion cupboard. It was any fashion fans fantasy. The cupboard consisted of a whole wall full of designer shoes, from the renowned red-soled Louboutins, to some flat ballet pumps by Chanel. There was rail after rail of designer clothing, amongst the shelves overflowing with jewellery, accessories and cosmetics. After asking how the magazine acquired such an impressive collection, I learnt that the designers send the magazine their 'looks' in order for them to be featured in the magazine. This gives ELLE a large choice of content to feature in the magazine, as well as allowing the designers to advertise and promote their collections.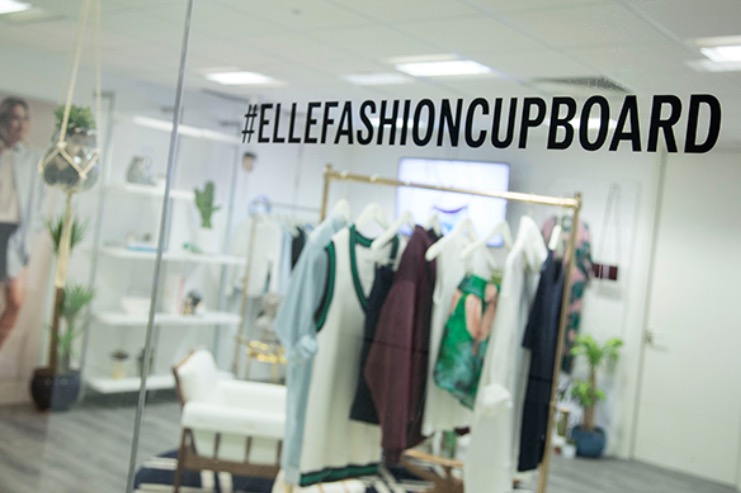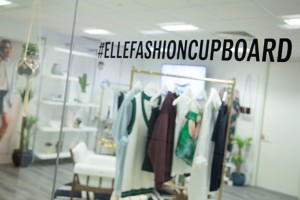 I later chatted to Jacqui Cave, a very inspiring lady to talk to, and the publisher of ELLE. She radiated passion, enthusiasm and professionalism. She offered me invaluable advice about the industry, which journalists I should be reading, and her career path. It is interesting to note that she took an artistic pathway, as it is an important subject which can be diverse and valuable in the workplace. She said an art foundation was a fantastic thing for her, as it enabled her to work in a completely individual and creative way, free from restrictions that are often placed on subjects at A level. She also was telling me about something called, 'ELLE 360'. ELLE are the only luxury magazine brand to have a fully integrated editorial team producing content across all brand platforms – print, digital, mobile and social media. The team matches appropriate content to the appropriate platform. She stressed the importance of this, as it gives the reader, user, follower and fan what they need, when they need it. This allows the magazine to be a 24 hour fashion media brand producing useful, innovative and playful content.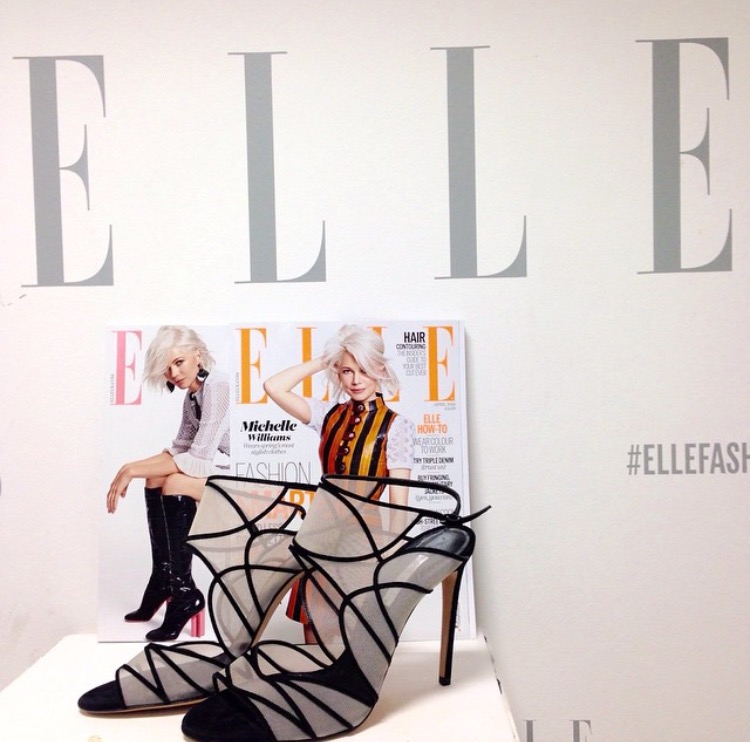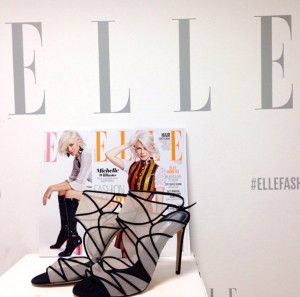 What I feel makes ELLE such a popular magazine, is that it is made by those who truly love fashion. They are not working there just for the money, or just to pay their bills. They truly love their job. It is this passion and enthusiasm that shines through in the magazine, and makes the ELLE offices such an inspiring and happy place to be. I greatly appreciate all of the time and attention I was given during my visit from all that worked at ELLE, as they are very busy men and women. My experience at ELLE magazine has most definitely given me the extra motivation and drive needed to succeed in the fashion industry, as it gave me something extremely worthwhile to aim for. I am really looking forward to the future and all the exciting opportunities it will bring.
Chloe S, Upper Sixth