Equestrian Team News
NSEA Qualifiers and team member Katie passes her Pony Club B Test
Date posted: 23/09/16
The Burgess Hill Girls riding team have had a busy start to the school year.
On 10th September Alice, Eleanor, Katie, Leah and Suzannah competed at Felbridge in an NSEA qualifier. The competition was very well attended by schools from Sussex, Surrey and Kent. Suzannah jumped a lovely clear round in the grass roots show jumping whilst the other 4 girls competed as BHGs team 'orange' in the dressage. This team came 3rd narrowly missing out on qualifying for the championships. Alice, Eleanor and Katie also competed as the 'blue team' which came 4th. Alice was placed as an individual in the prelim class and Eleanor in the Novice class.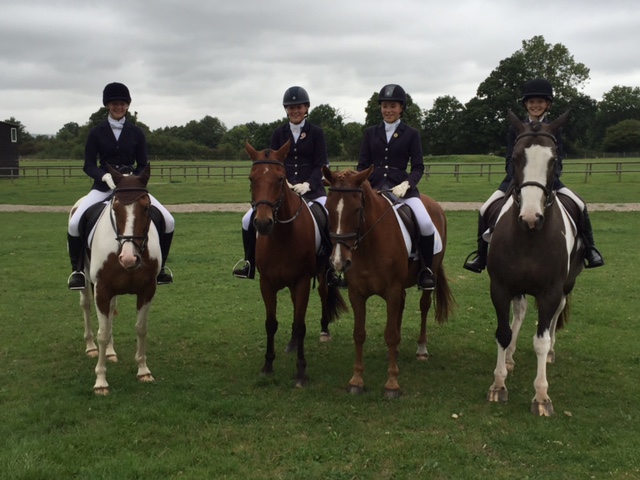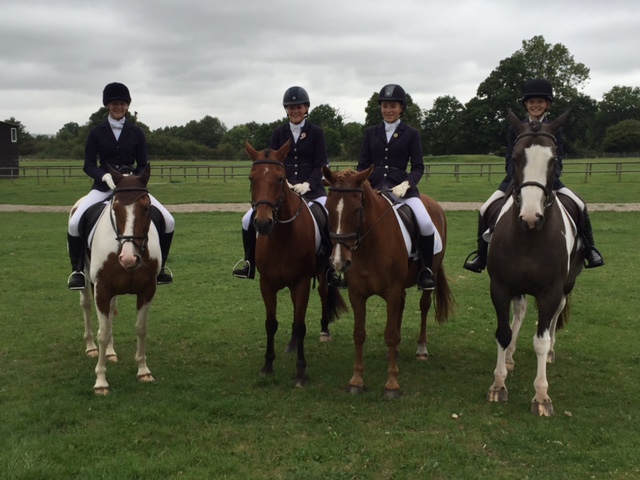 A week later Alice, Eleanor and Katie headed off to Mayfield for another NSEA event. Despite our very best efforts we were unable to send a 4th team member. Once again they each rode 2 dressage tests and BHGs team 'orange' came 6th. Katie was placed individually in both the prelim and the novice. At both events the standard of riding was very high and we are proud of the girls for their achievements.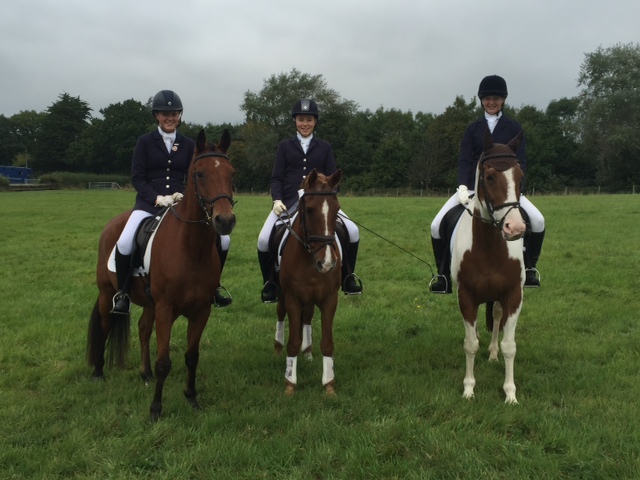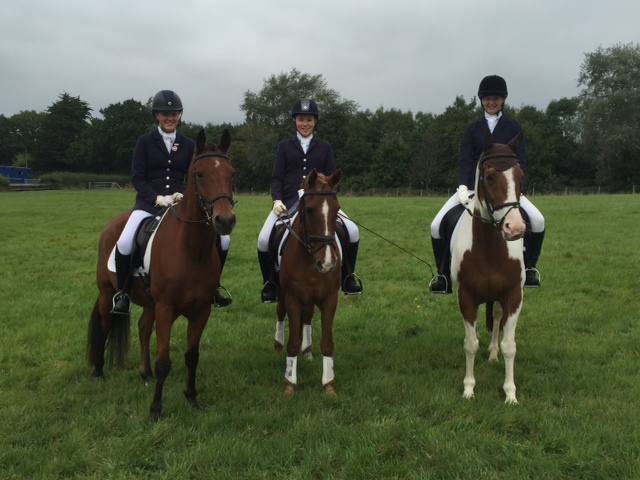 Equestrian Team Member Katie passed her Pony Club B Test during the summer holidays which is a highly regarded achievement.  Consisting of a Horse Care element as well as a riding element, Katie passed both first time. A great achievement. Pictured below is Katie with her certificate and her horse, Dixie.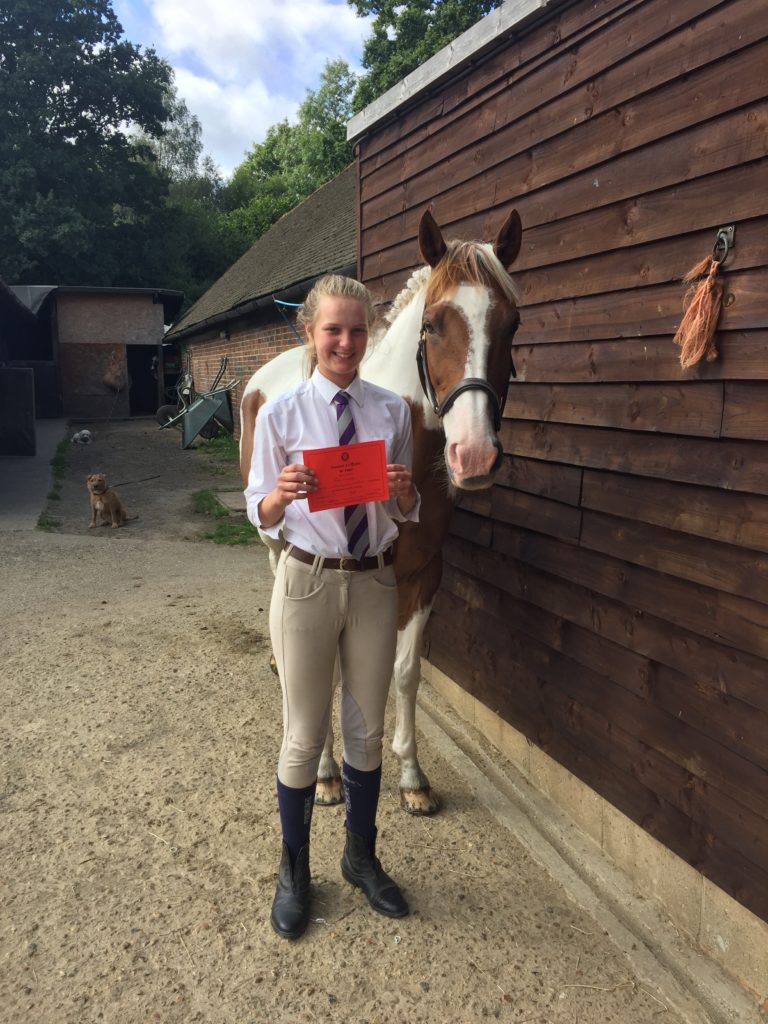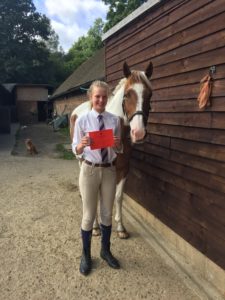 For information about the BHGs riding teams please contact Jo Reffin; jo.reffin@gmaill.com. We look forward to welcoming any new riders.