National Schools Equestrian Championships 2015
Article by Alice Reffin
Date posted: 12/01/16
The National Schools Equestrian Championships held at Addington Manor in Buckinghamshire is the biggest event on the School's equestrian calendar, and one that we all eagerly anticipate. This year was to be the fifth year that the school had fielded a team for the dressage championship, and for the first time we had two teams competing (Burgess Hill Red and Burgess Hill Blue). Having qualified in the previous academic year- old girls Rachael H, Sarah R and Johanna L were competing for Burgess Hill School for Girls for the last time- the end of an era. This
meant we all had an extra incentive to do well and finally finish in the ribbons.
The venue was already buzzing when our teams arrived on the Friday, with the show jumping competition already in full swing and the warm up dressage test about to start. We had five riders competing in the warm up competition and all combinations did extremely well- setting us up in good stead for the team competition the next day. All girls scored 65% or over (a very respectable mark) – and three girls (Alice and Eleanor R and Rachael H) were placed, with Rachael
winning on 71.59%.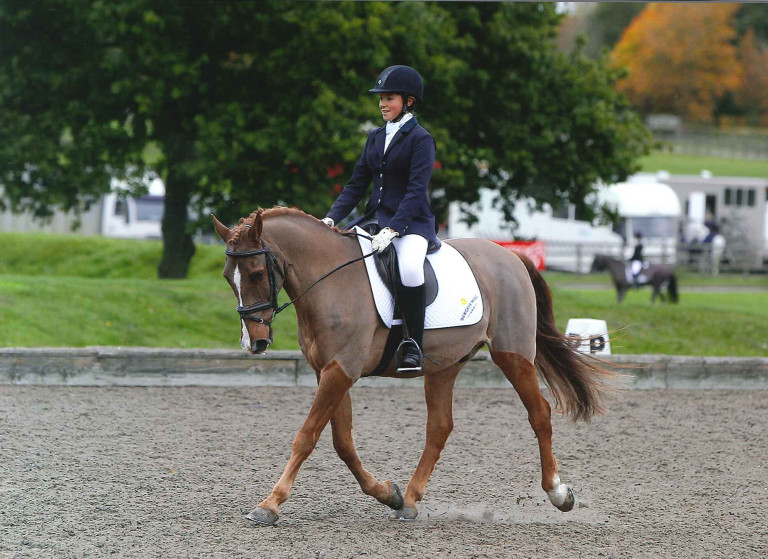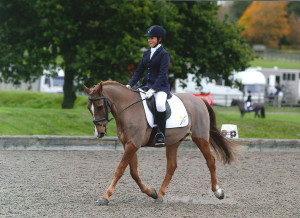 Saturday dawned wet and windy, but our riders were undeterred and in good spirits. The four prelim riders (Alice R on Henry, Eleanor R on Percy, Katie F on Dixie and Sophie H on Minstrel) were up first at ten o'clock. The pressure was on to carry on the success of yesterday and score high enough marks to take the pressure off our teammates riding the novice (harder) tests that afternoon. Also, as it was our last competition all together, we really wanted to
end with a bang (and a rosette). But in true Burgess Hill style the girls didn't let the pressure get to them and Alice, Eleanor and Katie all scored 67%. Sophie, Eleanor and Katie could now relax and turn their attention to supporting their novice teammates, but Alice and Henry barely had time for lunch before having to start preparing for their novice team test. Alice was joined in the novice by Sarah R on Lady, Rachael H on Jack and Johanna L on Anja.
The competition in the novice class is always fierce, and this year was no exception. But with three of our novice riders riding pure dressage horses, this year Burgess Hill was right up there with the best. Our scores proved this with Sarah R and Rachael H scoring 62% and 69% respectively for Burgess Hill Blue, and Johanna L and Alice R scoring 65% and 64% for Burgess Hill Red.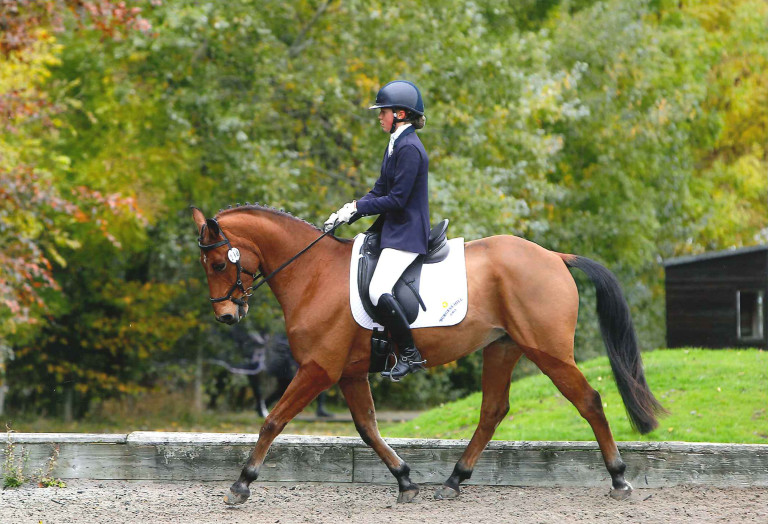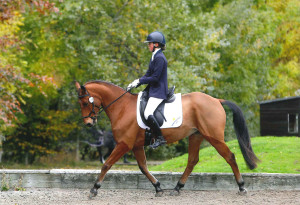 With all our team tests done and our scores through, we sat and waited for the results… A few tense hours later and they were in. To our absolute delight we discovered that Burgess Hill Blue (consisting of Alice R and Eleanor R at prelim level and Rachael H and Sarah R at novice) had finished in 8th position out of 29 teams! Our average score of 68.10%, just 2.19% behind the winning team (Kingswood), showed just how high the standard of riding had been and also how close the competition had been. 8th position meant we finished in the ribbons and we were presented with beautiful
rosettes and NSEA water buckets at the prize giving. Although not placed, Burgess Hill Red (consisting of Katie F and Sophie H riding the prelim test and Alice R and Johanna L riding the novice test) still did extremely well- finishing on an average score of 65.79%.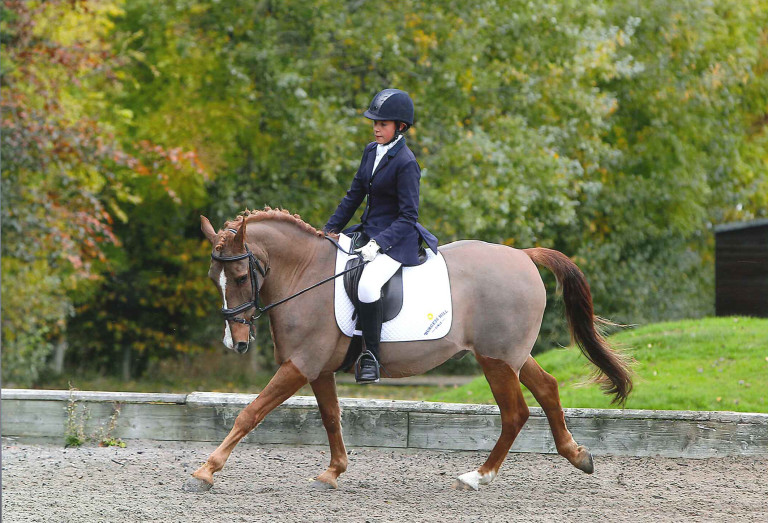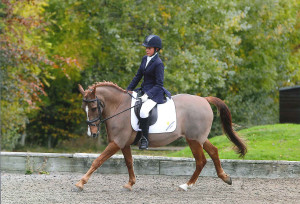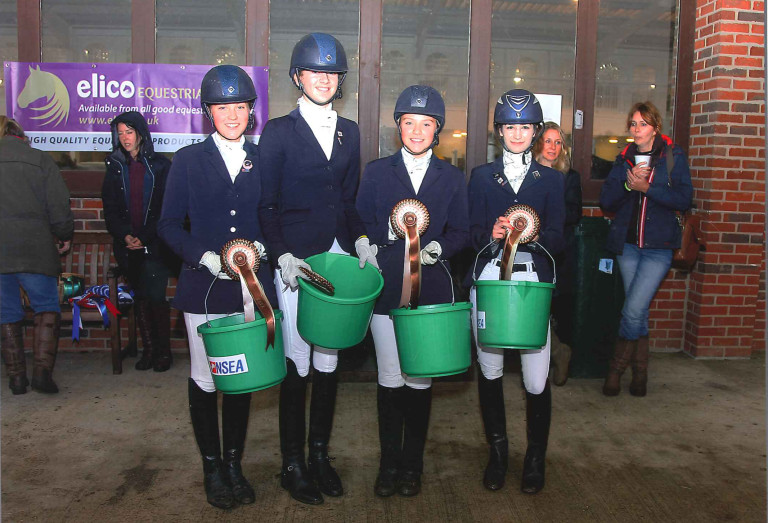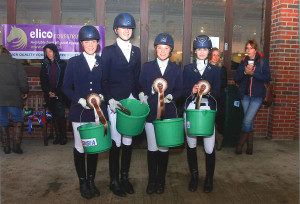 All images credited to Hoof Prints Photos (www.hoofprintsphotos.co.uk)