Student Congratulations August 2015
Date posted: 10/09/15
Congratulations to the following girls who have achieved successes in and out of school this month.
Chloe Miller (Upper Sixth)
Congratulations to Chloe who took part in a week-long prestigious Sound & Music Summer School.
Chloe said "I had a really incredible week, and got to work with some amazing people! I also wrote a blog for their website where you can read more about my experiences: http://samsummer.uk/2015/08/13/chloe-looking-back/
Chloe also sent us a recording of the piece she composed at the Sound & Music Summer School: https://soundcloud.com/chloe-miller-535010142/september-to-september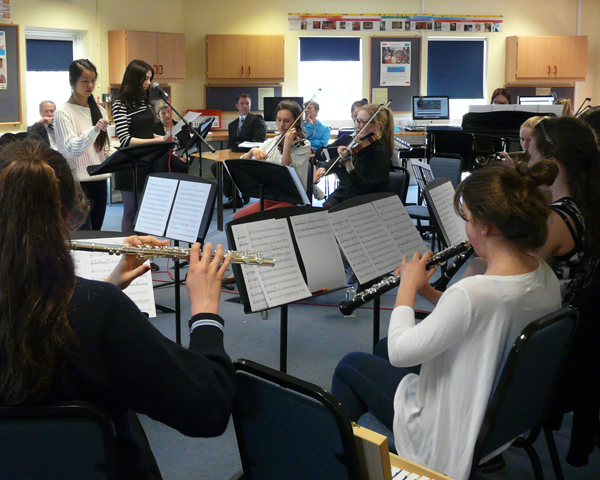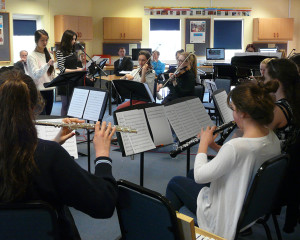 Chloe performing during her EPQ presentation at school
Victoria Henderson (Year 11)
Congratulations to Victoria (pictured below – centre) who completed an EVS veterinary course in Devon during the summer holidays; she was offered one of 15 places.
Victoria said: "The whole thing was very relaxed but with a tight schedule and a lot of information to take in. It was very hands-on with practicals at pig farms, sheep farms, cow farms, stables, small animal surgeries and chicken pens. We also attended a few lectures which focused on getting into vet school, the role of a vet and interview techniques. I had an amazing tie and would thoroughly recommend this course to anyone interested in becoming a vet."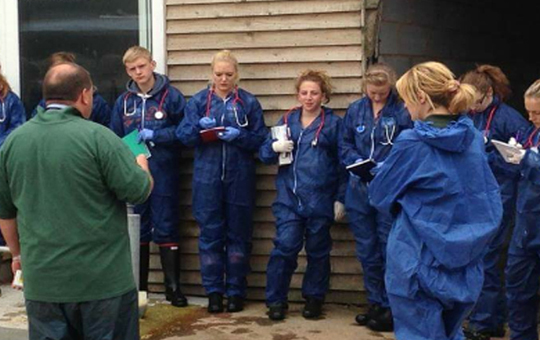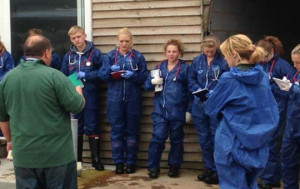 Isabel Woodings and Allegra Cook (Year 9)
Congratulations to Isabel and Allegra who we were awarded 2nd prize and 3rd prize respectively in the Young Quilter/Young Embroiderer 12-16 category at the international Festival Quilts competition at the NEC in Birmingham which had the theme of 'Patchwork Magic'
Mrs Bradley, Head of Technology, said "It was a delight and an honour to see their pieces on display (pictured below) at such a prestigious event, and even more exciting to hear that Isabel and Allegra had been awarded prizes. Isabel stitched an amazing book of 'Magic Spells' with hand stitched recipes and patchwork pages. Allegra made a 'Magic Circle' for a Magician which showed a white rabbit attempting to get back inside a black top hat, she needed patience and skill when hand making both the top hat and the rabbit."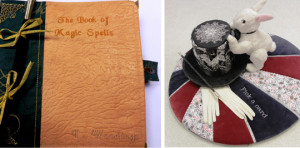 Sophie rowson (Year 9)
Congratulations to Sophie R in Year 9 who was one of 30 girls selected to attend the first Engineering Summer School run by Imperial College London. During the week, she learned about the disciplines of engineering and the opportunities available.
Sophie said "We took part in various hand-on activities each day. Two of my favourite activities were flying a plane using a flight simulator in Aeronautics and wiring and soldered a toy in Electrical and Electronic engineering. In the Bioengineering session, we used 3D glasses to look inside an artery, where you could see the walls of the artery and the blood flowing towards you. We also used a 2D ultrasound to find the vein in our neck. I had an amazing, unforgettable week – it was a great experience and I would recommend this course to anyone who is interested in finding out more about engineering and the opportunities available."