Student retains 'Young Handbag Designer of the Year' title
Date posted: 10/12/15
The end of the Christmas term at any school is always full of excitement and anticipation, the excitement of parties and presents to look forward to, the bright lights and fun. But for one talented Sussex student this has been overshadowed. Allegra Cook was once again been crowned 'Young Handbag Designer of the Year' at the Clothes Show Live, having gained the award last year too. Allegra a keen Textiles student at Burgess Hill Girls was eager to accept the challenge to design a clutch bag to launch a new luxury brand. Research was conducted and ideas were sketched. Lots of ideas were rejected until Allegra was totally happy with her final choice. The designs were sent for the judges to consider and from all of the thousands of entries from all over the country Allegra was delighted to hear the news she had been selected as a finalist.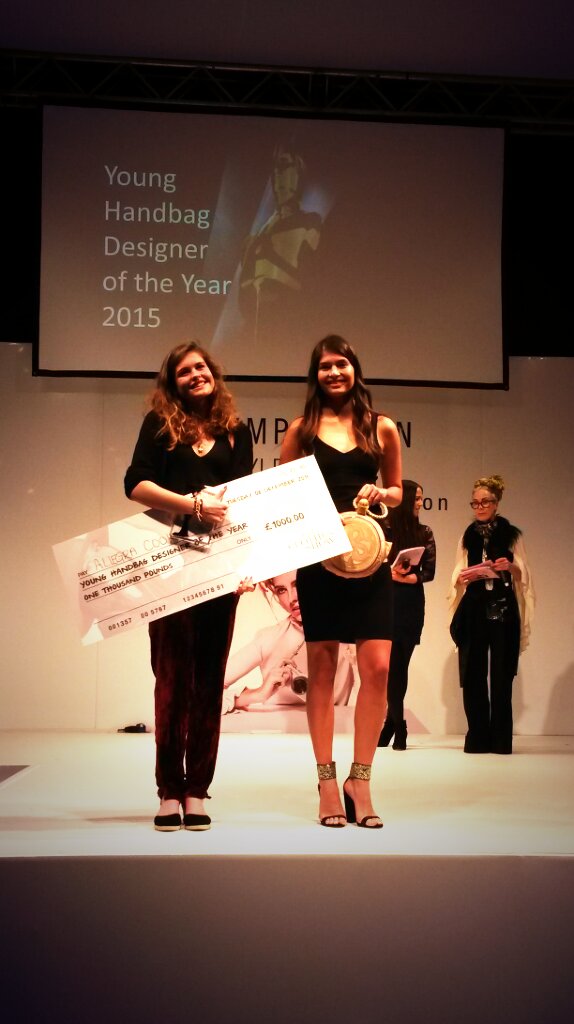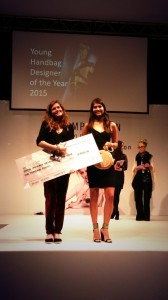 Now the hard work really began. Allegra's idea was to create a circular bag based on an old fashioned pocket watch so she chose to use luxury silk and velvet fabrics to represent gold. Inside the bag she created a superb watch face which used gems at the hour points. Allegra described the project as 'a feat of fabric engineering'. All the details were made as accurately as possible, the winding wheel, the handle all needed to look right. Allegra was skilled at juggling the demands of her GCSE courses, revision for the mocks and her passion for Textiles to achieve the look which she wanted. Working at lunchtime and at weekends her amazing bag took shape and was eventually completed on time to be sent away for the judging panel to view.
On Tuesday 8th December in a packed NEC all the finalists eagerly awaited, the excitement gradually built as the ten beautiful bags were modelled on the catwalk. They were all so fantastic and all deserved recognition. Then the winner was announced! Allegra's pocket watch had won. The judges had been totally bowled over by the keen attention to detail, and the watch face inside the bag was worthy of a special mention. Allegra was at a loss for words, to win the award once was amazing but twice was just a dream come true. All the hard work and patience working to complete the beautiful bag had proved to be worthwhile.