Sussex Racing visit Burgess Hill Girls
University of Sussex's Formula Student Racing Team
Date posted: 03/11/16
Last Friday Sussex University Formula Racing Team came to Burgess Hill Girls with their 2016 racing car. They presented an assembly to the Senior School. Talking about engineering and all the aspects needed for a university racing team. The three Mechanical engineering graduates gave an exciting assembly including a video showing their 2015 racing car zooming around the track at Silverstone.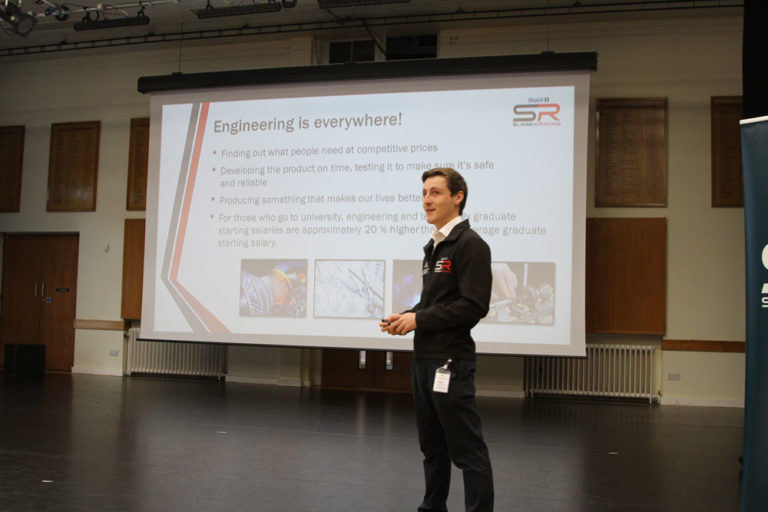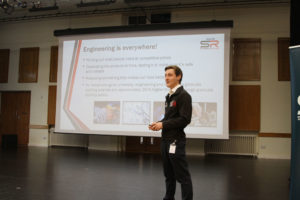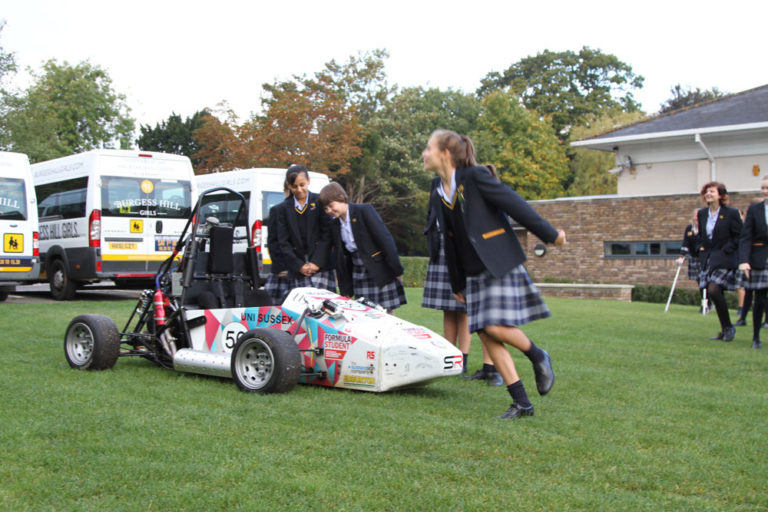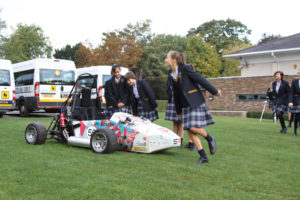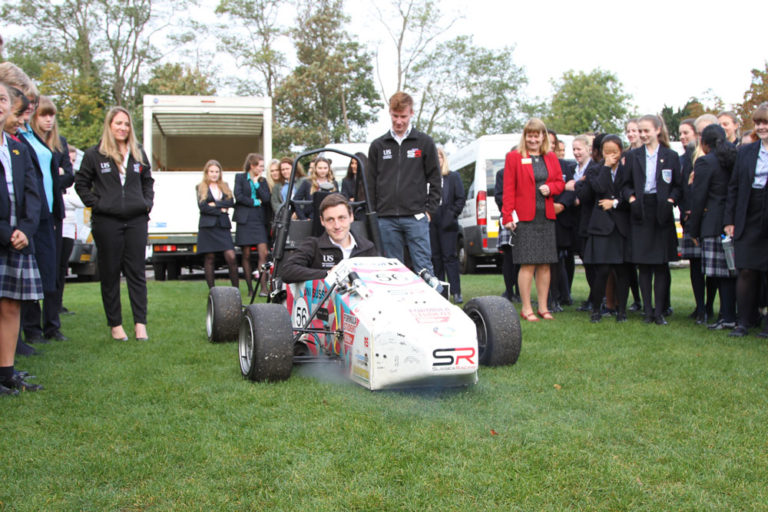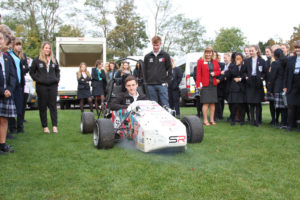 The students really enjoyed getting to see and hearthe car in real life and how well made it was. Some even got to sit inside the car. Emma B (Year 11) enjoyed sitting in the car and said she now knew what her first car should be.  Although Headmistress Kathryn Bell was the first to sit in the car, enjoying the opportunity immensely.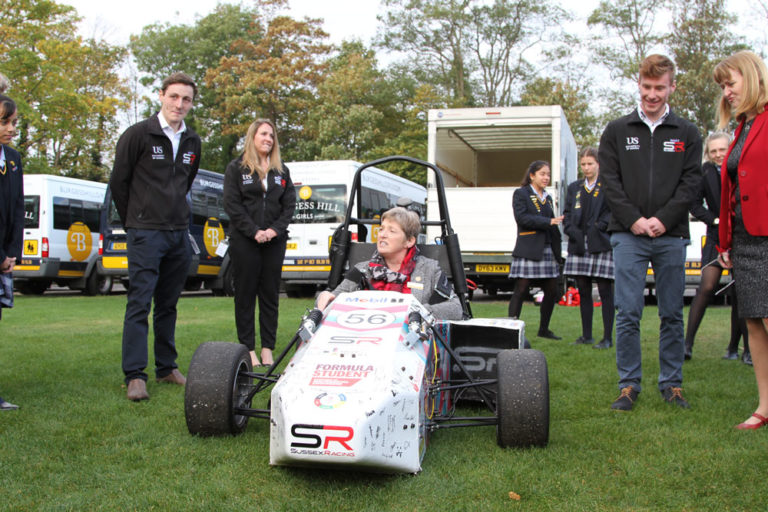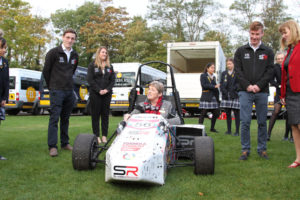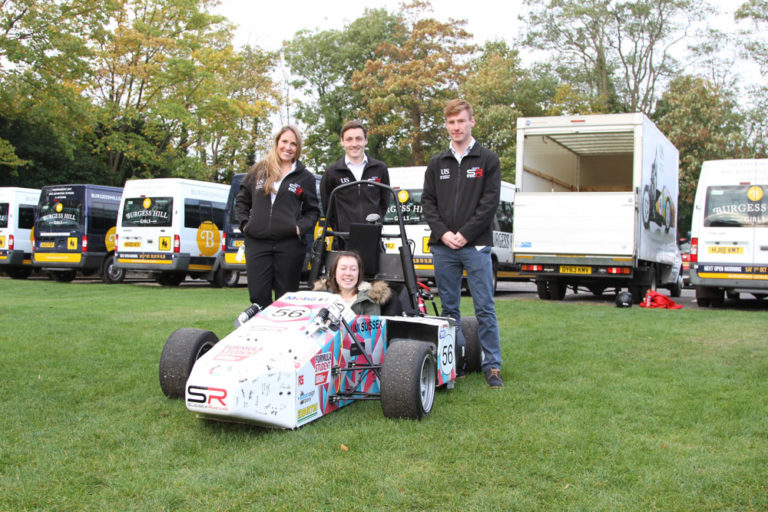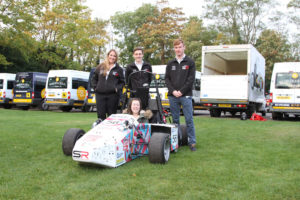 They gave a great insight in to the range of careers engineering can lead to. From the designing of the chassis to the marketing and funding for the Racing Team. One of the key messages was how women are really encouraged to enter the realm of engineering. There is even a day dedicated to this in June each year, with events and talks given by women in industry and academia.