Well-deserved, superb GCSE results
Date posted: 04/09/15
Nerves overcome, envelopes were opened to reveal truly fantastic results on Thursday 20th August 2015. Girls at Burgess Hill School celebrated the third consecutive year with an increase in the top grades with 70% of all entries gaining A* or A.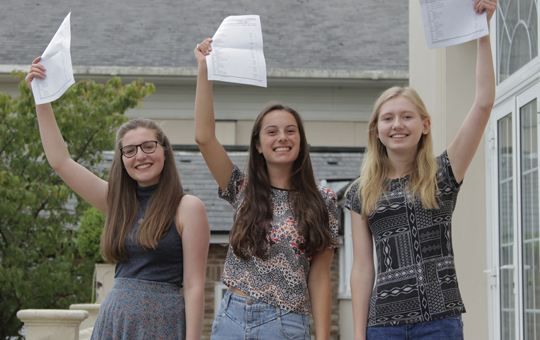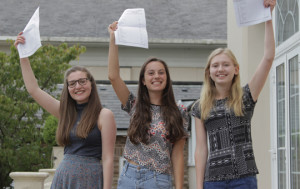 Olivia Dowden, Alice Beaumont and Emma Clarke
For a third of the year group, all grades achieved were A*/A and a record 91% of all examinations taken were graded A*- B, demonstrating the depth and breadth of their achievements.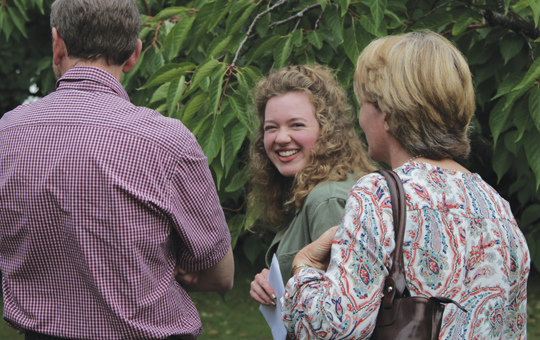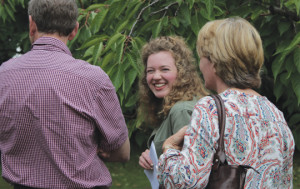 Esme Cairns celebrates with her parents
Special congratulations go to the following girls who gained eight or more A* grades: Alice Beaumont and Emma Clarke from Plumpton, Esme Cairns who lives in Henfield, Tanith Davies from Hassocks, Ayesha Holderness who lives in Turners Hill, Robyn Lacey from Lindfield and Alice Reffin from Isfield.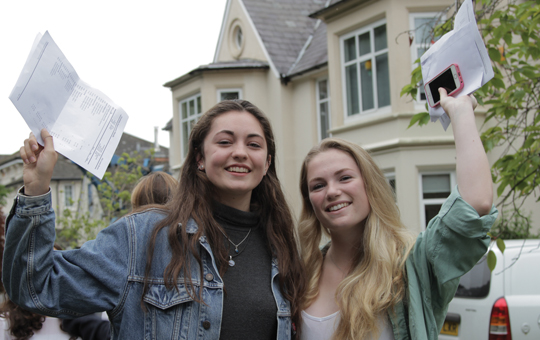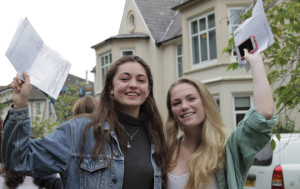 Ella Burton and Sophie Duffield
Overall, a third of the students in the year group gained all A* and A grades.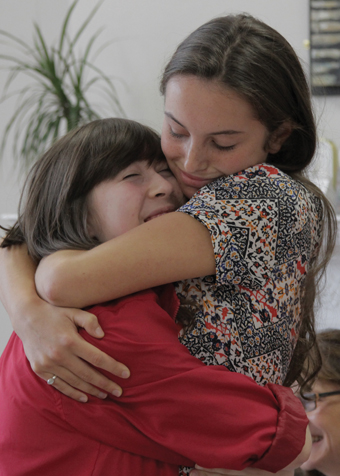 There were outstanding results across every subject. All girls studying Music, Statistics and Latin achieved A*/A grades and more that 75% of those studying Biology, Chemistry, Further Mathematics, Geography and Philosophy and Ethics, also achieved A*/A grades.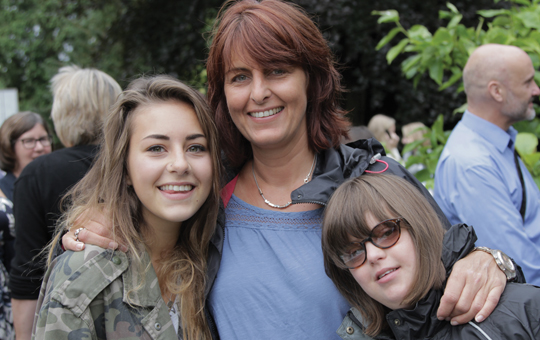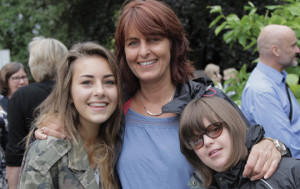 Family celebration for Robyn Lacey
Mrs Kathryn Bell, Head, stated how exceptionally proud she was of all the girls in the cohort and how they should congratulate themselves on these fantastic results, "A year in the life of Burgess Hill School is exciting and fulfilling, full of wonderment and activity, where academic success goes hand in hand with brilliance in creativity, performing arts and sport, and where life is lived adventurously. All girls achieve and this demands recognition. The girls thoroughly deserve the accolades received on attaining these fabulous results!"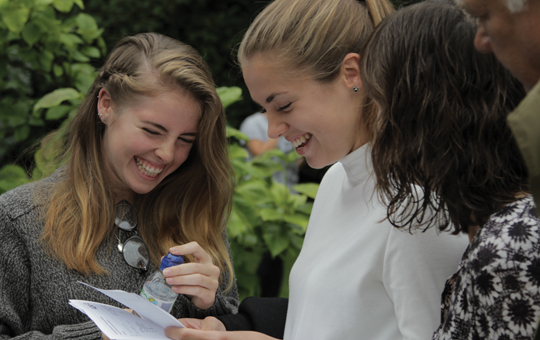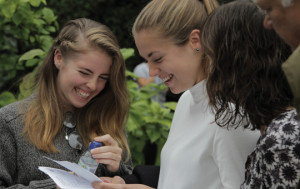 She added that "GCSEs  are demanding examinations, therefore it is particularly pleasing to see the strength of the girls' success in core subjects including English, Mathematics, Science, Languages and the Humanities that provide them with the best possible platform on which to build their futures, whatever their passion or skill.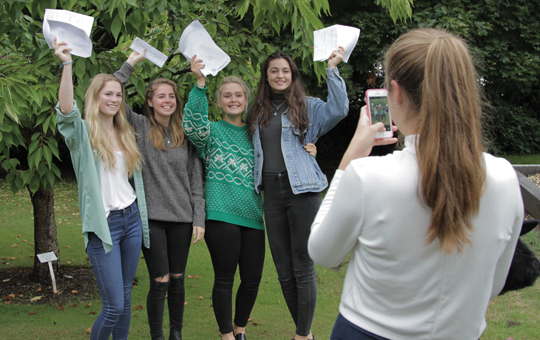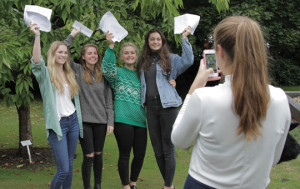 Mrs Bell added "Results day is a very special day for our school as it is a time when we can all come together as a community to congratulate every member of Year 11 for not only what they have gained by being at the school but also for what they have given back. Individually our girls are superb, collectively they are brilliant!  They and their teachers are to be heartily congratulated on a job well done."