Year 6 Visit Bluebell Railway
Date posted: 03/09/15
Thirty evacuees (also know as Year 6) set off excitedly on the minibuses bright and early for the Bluebell Railway on 6 July 2015.
Report written by Emily Scott and Emma Binns:
We arrived at the Railway Station at 9am where the War and Billeting Officers met us.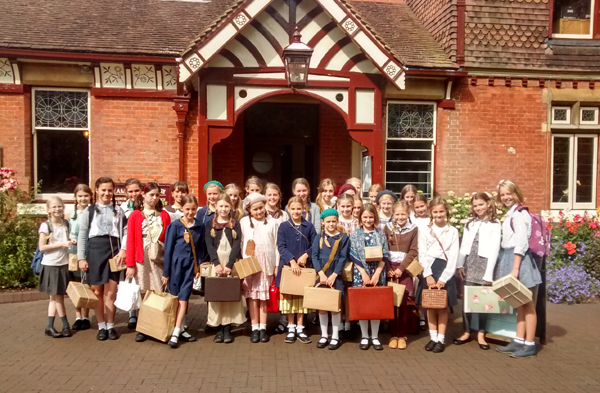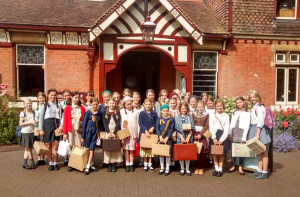 A gentleman toured us around the museum and he took us to board the train.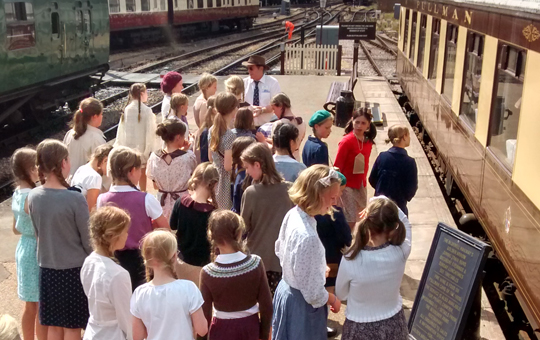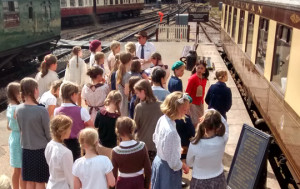 Our first stop was Horsted Keynes, but we did not get off the train as we were waiting for more passengers to come on. Then we stopped at Kingscote and got off the train to have a look around.
Next it was time for our picnic lunch, so we stopped at East Grinstead and sat to the side of the railway tracks.
Our last stop was Horsted Keynes where we got off the train and queued up outside the Billeting office to get our identity cards checked. Some people were suspects and had to stay behind.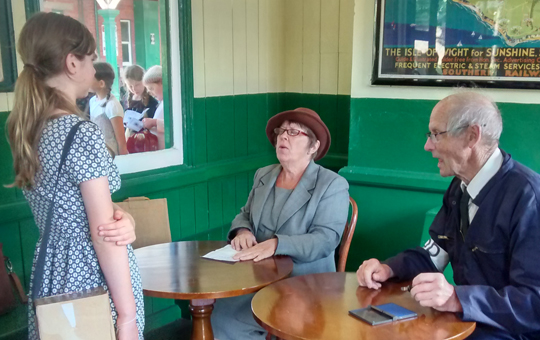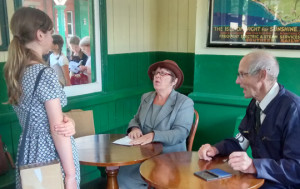 All of a sudden the air raid siren cried out and we all had to take cover in the underground passage. Whilst we waited for the 'all clear siren' to sound, we had a sing song to pass the time including 'Run Rabbit Run'.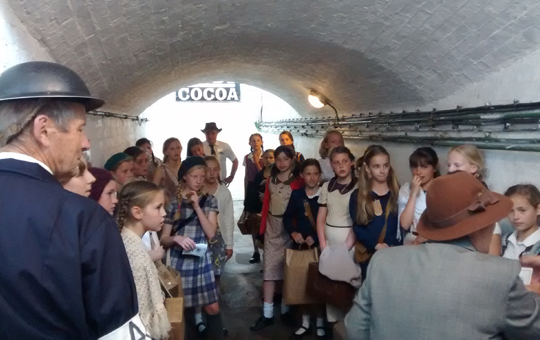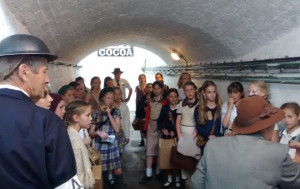 After the all clear air raid, we were billeted to our new families. There was Mrs Allen the dressmaker and baker's wife, Mrs Edwards the butcher, Mrs Collins the farmer and Mr Fallon the inn keeper.
We had a great day out and really enjoyed learning about how children our age were evacuated during the war.