Senior
Senior school experience days
Monday 3rd & Tuesday 4th June 8.30am – 4pm
Transition into Year 7 is a major mile stone in a child's educational path. Our two experience days specifically for Year 5s enable them to gain first-hand knowledge of life in our Year 7. Those who join us for the two days will be involved in lessons, activities and challenges which will enable them to experience what it is like to be part of the excellent learning community at Burgess Hill Girls.
To book your place email admissions@burgesshillgirls.com or call 01444 241050.
Looking ahead to senior school
Thursday 6th June 6.30-8pm
This evening event is for parents with daughters currently in Year 5. It is an opportunity to gain a thorough insight into the opportunities available at Burgess Hill Girls and in particular life in Year 7. With information on teaching and learning, the curriculum and extra-curricular provision, alongside knowledge of our excellent pastoral provision and the opportunities your daughter will be encouraged to be involved in. This is an important event for parents considering Burgess Hill Girls for their daughter for Year 7.
To book your place email admissions@burgesshillgirls.com or call 01444 241050.
Happy Supportive community
Burgess Hill Girls Senior school is a happy, supportive community, where girls are motivated to achieve, developing a love of learning and building self-esteem and confidence along the way.
With high standards in every area of curricular and extra-curricular activities, our passionate teachers identify each girl's individual talents and then give them the knowledge and guidance to excel.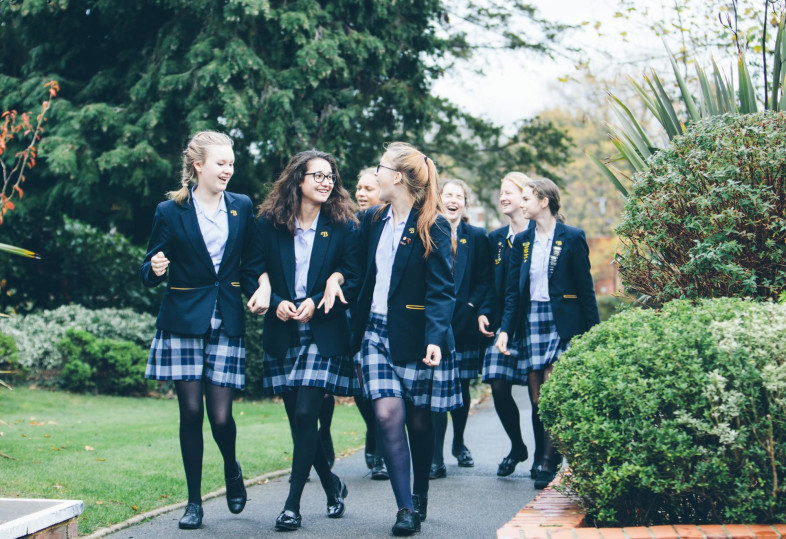 Programme of Study
As an independent school we are able to build a programme of study that will give your daughter an excellent portfolio of qualifications, equipping her with all the tools she'll need for success in adult life. Alongside strength in core subjects your daughter will benefit from our commitment to sport, and creative and performing arts.
ACADEMIC EXCELLENCE FOLLOWS
We regularly feature in the Top 100 Independent Secondary Schools for GCSE and A Level results. We are also especially proud of the value we add to girls performance, measured by Durham University's Centre of Evaluation and Monitoring (CEM).  Our girls' GCSE Performance is on average one grade higher than would be expected of pupils of similar ability. We're often in the top 1-2% of schools using CEM monitoring.
Visit Us
If you would like to know more about our Senior School then please come along to one of our Open Events, book an individual visit, or call us on 01444 241 050.

Laura

The community at Burgess Hill Girls is very special. The way we bond with our teachers is not something you come across every day. I feel very lucky to be a part of this school.
More reviews