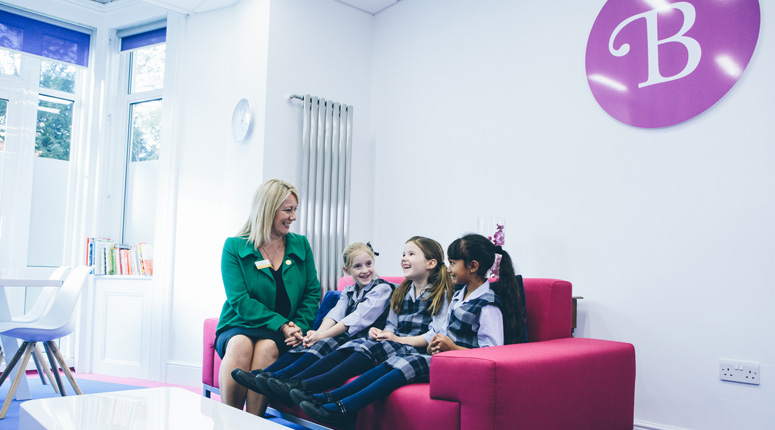 Pre-Prep and Prep school admissions
Prospective parents are invited to visit our Pre-Prep and Prep School during Open Days at Burgess Hill Girls. However, appointments to visit may also be arranged for other times.
Formal & Informal Assessments
Entry is by assessment and our main assessments take place in the January preceding the September entry date.
The younger girls (Reception to Year 2) are assessed in an informal way, spending part of the day with us. This informal assessment also takes place in the January preceding the September entry date.
Girls sit written papers for entry into Year 3 and above, but we always look beyond purely academic results in deciding whether to offer a place. We will also request a copy of a recent school report.
Scholarships
We have a number of scholarships available to girls entering in Year 5 which last until the end of Year 8. These are open to both internal and external candidates and are awarded for academic and musical excellence, if the required standard is achieved.
Information regarding Pre-Prep and Prep School Scholarships will be announced soon. The deadline for applications is to be confirmed. Our Entrance Examination and Scholarship Day and Creative Scholarship assessments will also be confirmed in due course. Please return a completed registration form and fee to our admissions team if you would like to apply.
Mid Year Places
It is possible to admit girls mid-year if there are places available.
Contact Us
Please email the admissions team or call 01444 241050 for further information, or to arrange a visit.