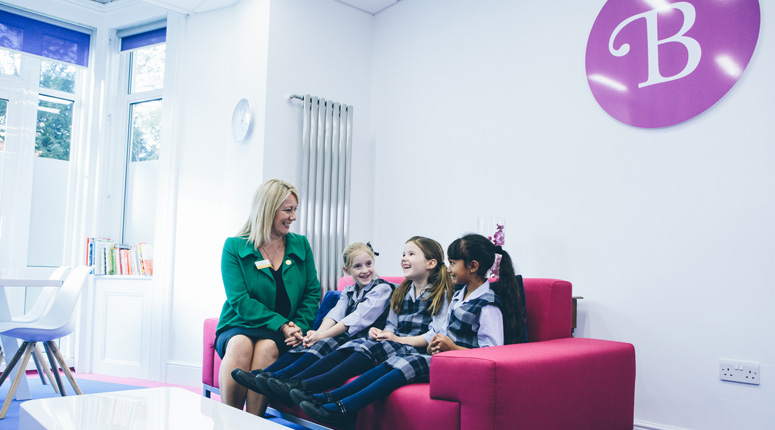 Pre-Prep and Prep school admissions
Prospective parents are invited to visit our Pre-Prep and Prep School during Open Events at Burgess Hill Girls. However, appointments to visit may also be arranged for other times.
If, following your visit, you wish to register an application you will need to complete a Registration Form. You will also be required to arrange payment of the £150 registration fee. Once received we would then arrange for your daughter to join us for a taster day and/or invite her to join us for entrance testing.
Formal & Informal Assessments
Entry is by assessment, students in year 1 or year 2 are assessed in an informal way as part of a taster day. Students sit written papers for entry into Year 3 and above, but we always look beyond purely academic results in deciding whether to offer a place. Students who are looking at entry into reception will not be assessed or able to join us for a taster day, we will however request a report from their current nursery (if applicable).
Scholarships
We have a number of scholarships available to girls entering in Year 5 which last until the end of Year 8. These are open to both internal and external candidates and are awarded for academic and musical excellence, if the required standard is achieved.
For full details regarding scholarships for September 2023 entry please read the information booklets below:
September 2023 Prep School Scholarship Information Booklet
Mid Year Places
It is possible to admit girls mid-year if there are places available.
Contact Us
Please email the admissions team or call 01444 241050 for further information, or to arrange a visit.