Bold Girl Summer Quiz 27th June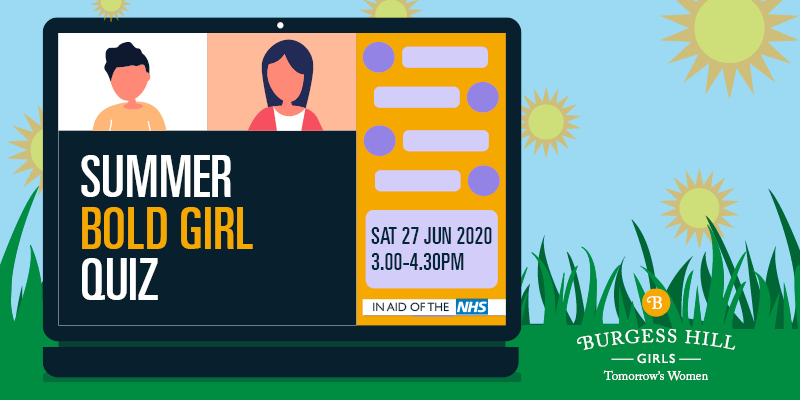 As we are unable to hold our summer cocktail party we have decided to replace it with a summer quiz in aid of the NHS. The quiz will be held via Zoom and will run from 3.00 – 4.30pm on Saturday 27th June. It will be hosted by Head Liz Laybourn and Bold Girl teachers at Burgess Hill Girls Suzy Clapp, Catherine Kempton and Emma Gadd.
You can enter the quiz on your own (we will set you up with other Bold Girls to make up a team) or team up with other Bold Girls in advance. Please use the form below to sign-up for the quiz. If you've already completed this form (and are therefore on our Bold Girl database) you can email jenna.fleming@burgesshillgirls.com direct. Each member of the winning team will win a box of chocolates.
We are using the quiz to raise funds for the NHS. It is not compulsory to play but if you would like to, you can donate here.
Good luck!