Exam Results
Academic Excellence
Academic excellence is achieved through high expectations, strong motivation, excellent teaching and small classes. The majority of our Sixth Form leavers go on to higher education, studying a wide range of courses such as medicine, accountancy and law, while others follow careers in art, drama and music.
A Level Results 2016
A* to A Grades improve by a staggering 12% as our students exceed 80% A* – B grades for the fifteenth consecutive year. Read about 2016's enviable academic achievements here…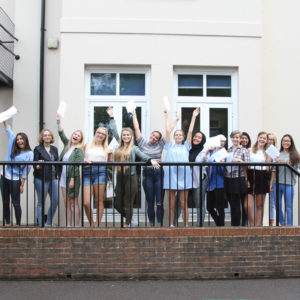 GCSE Level Results 2016
A sunny day in all respects, as Burgess Hill Girls celebrates another excellent set of GCSE results, maintaining its consistent record of over 30% of all entries gaining A* grades, with 66% A*/A and well over half the girls getting 7 or more A* or A grades apiece. Read all about the results here…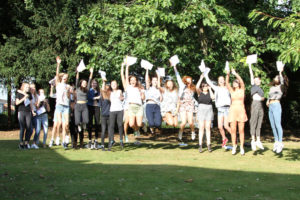 A Level Results 2015
Excellent results were received with immense satisfaction and a sense of a 'job well done' when the Upper Sixth collected their A Level results on Thursday 13th August 2015. Read more about our students' successes…
GCSE Results 2015:
Nerves overcome, envelopes were opened to reveal truly fantastic results on Thursday 20th August 2015. Girls at Burgess Hill School celebrated the third consecutive year with an increase in the top grades with 70% of all entries gaining A* or A. Read more about our students' successes...
School Guide FIVE Star Rating
We are delighted that School Guide has given our school a Five Star rating for our students' academic performance.
Their school rating gives a clear and easily understood summary of how well a school has performed in the previous academic year entirely based on official data and is 100% objective. Data points used to calculate the School Guide star rating include key performance data and the School Guide Value Added Score.