Sixth Form
be bold
The decision a parent or student makes over where to spend the last two years of school can have immense implications for their entire future. Parents will ask themselves a number of complex and challenging questions: will the setting teach in the right way, provide the right opportunities, incubate the right personal values and ethics, and in short allow my daughter to become everything that she is capable of being? A pupil will have her own questions to add: will I have new opportunities, make new friends, get to study new subjects and explore new activities, and will I be something more, something different and distinct from myself in Year 11? The Sixth Form at Burgess Hill Girls can answer yes to all these questions.
Our students enjoy a friendly environment where academic support in small class sizes is second-to-none. Independence is championed in every aspect of sixth form life: lessons encourage innovative and original thinking; extracurricular activities offer new and exciting opportunities; and our expert sixth form tutor team provide outstanding pastoral support and academic guidance throughout Lower Sixth and Upper Sixth. Our academic programme supports over 20 different A level courses, with each being highly valued by universities around the world. Our class sizes allow for intensive and exceptionally well-supported lessons, with dedicated and experienced subject experts teaching in every classroom. This ensures that each and every student gains the subject knowledge and analytical skills necessary to achieve the highest grades. We are consistently rated as the leading school in West Sussex, and each year our students leave our Sixth Form to take up places at highly competitive institutions.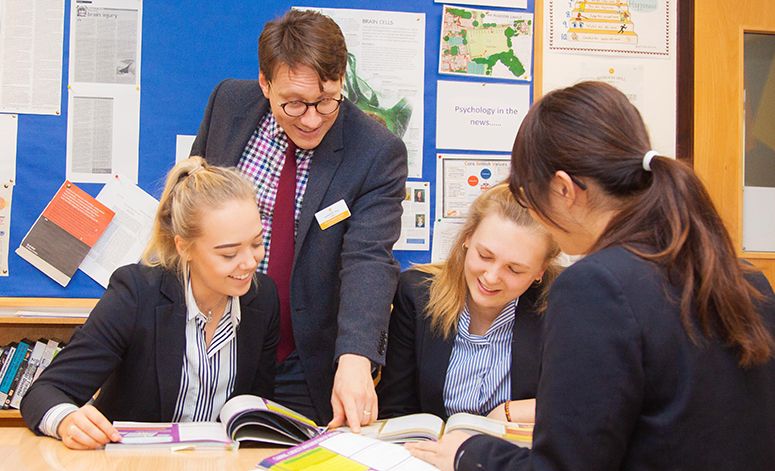 Every student in our Sixth Form will also complete the Extended Project Qualification. This independent research project is invaluable for enhancing the skills and attributes required for a young person to succeed in life. As well as its tangible value to universities, who can be more generous to those completing it, it instils the resilience, independence and analytical skills that are essential for later success. We offer a dedicated classroom-based programme to support the project, and give our students one-to-one support throughout to ensure it is completed to the highest possible standards.
Our Sixth Formers are actively encouraged to think about their future careers. University remains by far our most popular destination for leavers but we are seeing an increasing number embarking on school leaver programmes; in recent years, students have successfully gained positions at KPMG and GlaxoSmithKline. Our Sixth Form team provides excellent guidance and advice and prides itself on finding the right course and the right university for each student or indeed the right role in the right business sector.
Key to a healthy learning attitude and a healthy mind is a healthy approach to activity. Outside of lessons, our Sixth Form students enjoy broad and varied enrichment opportunities alongside the compulsory, self-selecting Physical Education programme.
Our Sixth Formers are encouraged across every area to be hardworking, curious, innovative, ambitious, and forward-thinking. They explore their subjects with passion, develop a level of intellectual excellence and confidence, and take every opportunity to expand on their experiences. They are, in every way and through every means, Bold girls.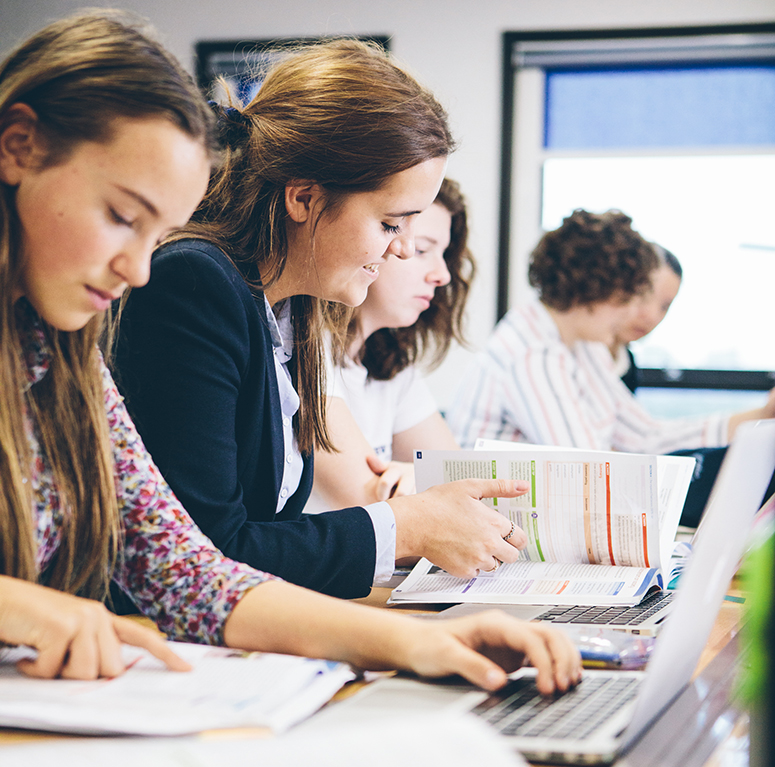 If you would like to know more about our Sixth Form community then please do not hesitate to contact us to book a visit or come along to one of our Open Events.