To quote from the popular text: A Game of Thrones "You may be as different as the sun and the moon, but the same blood flows through both your hearts. You need her, as she needs you…".
We are celebrating the success of two remarkable Sixth Formers who also happen to be sisters. Fully embracing the "This girl can" mantra and sharing a passion for all things equestrian, they have also excelled in and made significant contributions to very diverse areas of school life. Alice R was a committed and enthusiastic member of the netball team whilst Eleanor, a successful Public Speaker, is often to be seen performing in Music and Drama.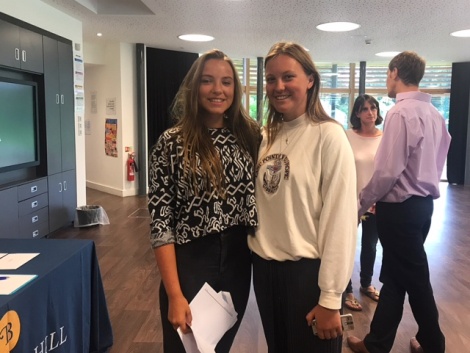 However it is in the realm of academic study that the sisters have both achieved the most impressive success. Armed with a full quota of the highest grades from their GCSEs, this summer was a time of much celebration as Alice achieved A*s in all her A levels and Eleanor achieved full marks in her Maths AS and a score placing her in the top 5% in her UKCAT medical application exam. Following an exciting Gap year where Alice will be involved in a number of research projects, she will start at LSE next year and Eleanor is embarking on the exciting process of medical school application.
We wish them both well.
Liz Laybourn, Head