It's been a fabulous start to 2018 for Burgess Hill Girls sport. Here's a round-up of the action in January.
Cross-Country
The cold and windy weather hasn't put off our hardy cross-country runners.
The Year 9 cross-country Team of Kirsty, Lauren, Jess and Alice won the Guildford High School Relays Competition. Each girl had to run 2km in a relay format. We beat Guildford High, Tormead, Lady Eleanor Holles, St Teresas and Surbiton High. They did brilliantly.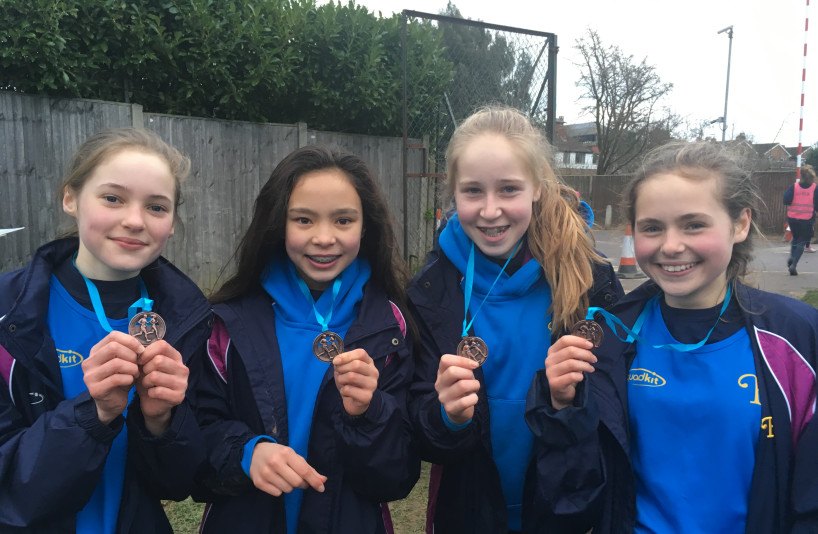 The Under 13 team of Charlotte, Issey, Evie, Georgia, Emily and Poppy came in 2nd in the Great Walstead Cross-Country Race. A fantastic result considering 13 schools entered!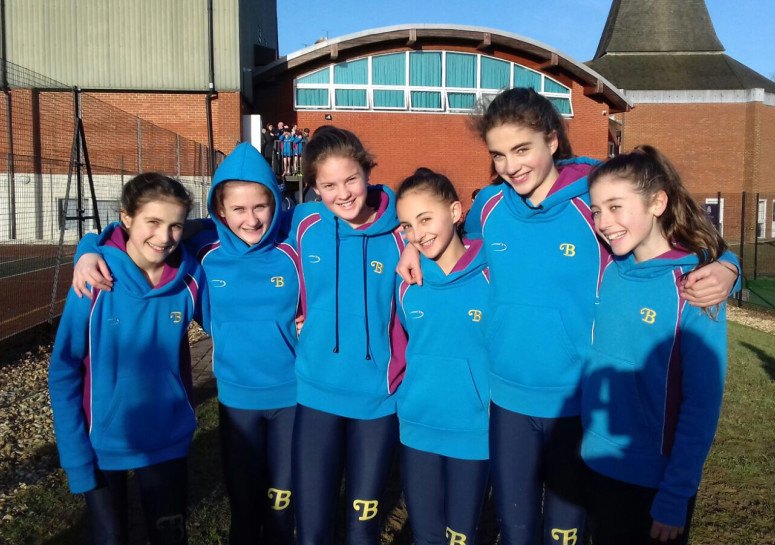 There's a lot of talent in the Junior School too. Several teams competed at Cumnor House in January. It was the Under 8's first race, they all did brilliantly with Georgie coming in 2nd and Tilly 4th. In the U10's, Suzannah was 1st and the team, consisting of Suzannah, Bronwen, Octavia and Amelie won the overall Year 5 Team competition.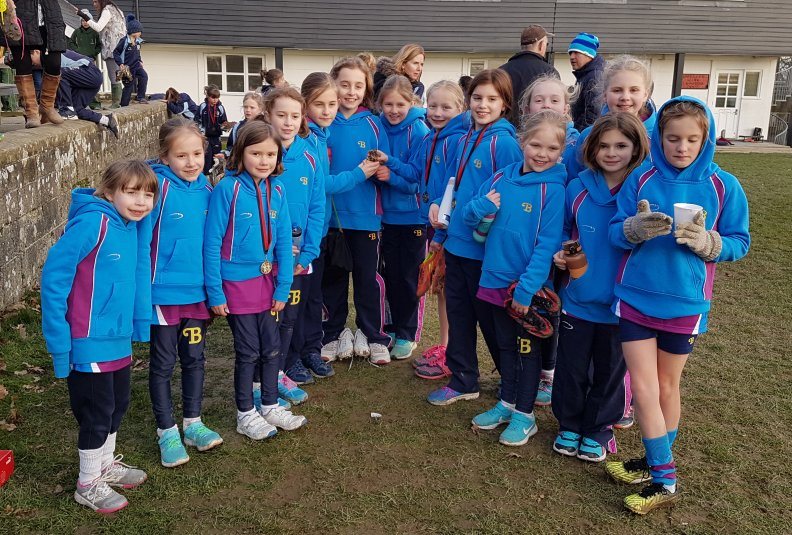 Netball
The Year 9 (pictured below) and 11 teams are through to the semi-finals of the Sussex Knockout Cup. Year 9 made it through in a tight quarter-final with Warden Park. It was a more comfortable victory for Year 11 versus St Pauls.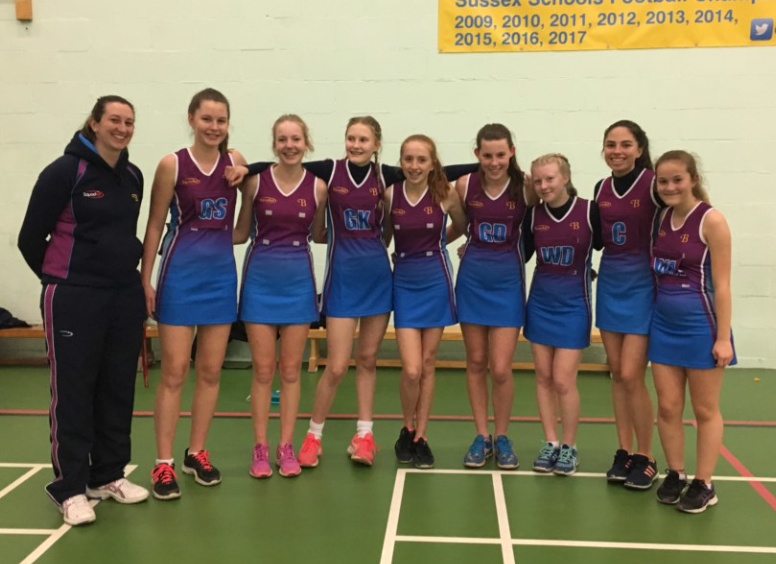 Swimming
The Junior School entered the IAPS Swimming Gala, which is a qualifier for the National Finals. We competed very strongly and there were notable wins for Suzannah in the Under 10 25m Butterfly, Scarlett in the U11 25m Butterfly and Molly in the U11 50m Breaststroke. We now wait to hear if any of our swimmers will qualify for the Finals which are due to take place at the swimming pool at the Olympic Park.
Well done to all girls taking part!