In order to fully immerse the girls in their wartime experience we planned a series of activities over the week. This allowed the girls to get a deeper feeling of what life was like for children in World War Two rather than a glimpse if the session was on one day. The girls and teachers dressed up for the whole week and were expected to carry a gas mask box etc with them at all times. During the week the girls used a small diary to recall their experiences and their feelings. This is used as a prep task every night as well.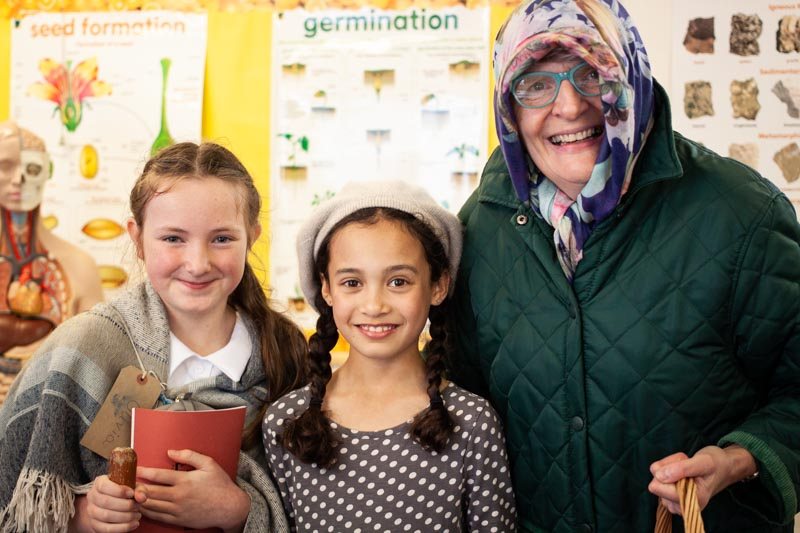 We began the week imagining life in wartime London with the girls getting a new address and school using a real map of London. They created ID cards and ration books and experience regular air raids during lessons. Our fantastic catering team also provided an example of actual rations for the week for the girls to investigate.
The second day brought the blitz and as the air raids were so severe the girls went into the cellars under the building (which were actually used during the war). They spent time in the cellars reading blitz poetry and singing songs to boost morale. After the session in the cellars they wrote their own blitz poems and learnt that the next day they will be evacuated to the countryside. Their prep that night was to record the mixed feelings a child would have.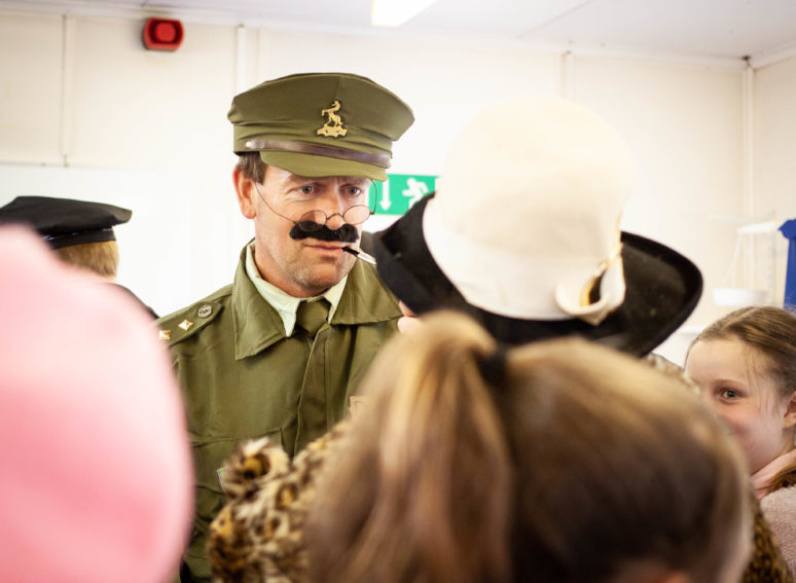 The third day involved a short train trip to the countryside (Brighton and back)! When the girls arrived at their new country school they were greeted by locals (parents and staff, from Mrs Laybourn to catering staff and housekeeping staff) Each adult had been given a character to play and many dressed for the occasion and really got into the spirit! Once selected the girls were given a description of their new home to base their writing around.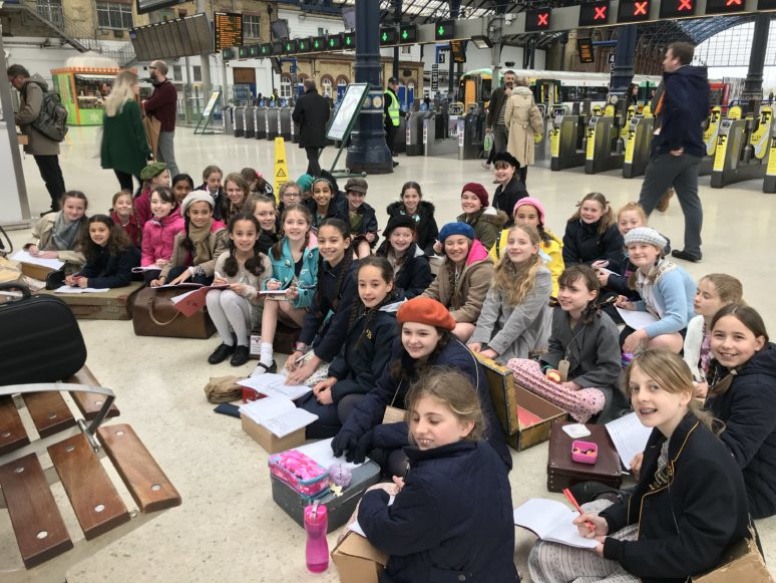 The final day was their new life: walking in the countryside (the school grounds) and imagining the difference they would have felt eg safety and quiet as well as seeing new things like cows! The girls then wrote a letter home to mum to let her know they are safe and to tell her about their new life.
The diaries, poetry and letters show how much the girls have got into role and can be very moving.
It was a great week and a real memory.