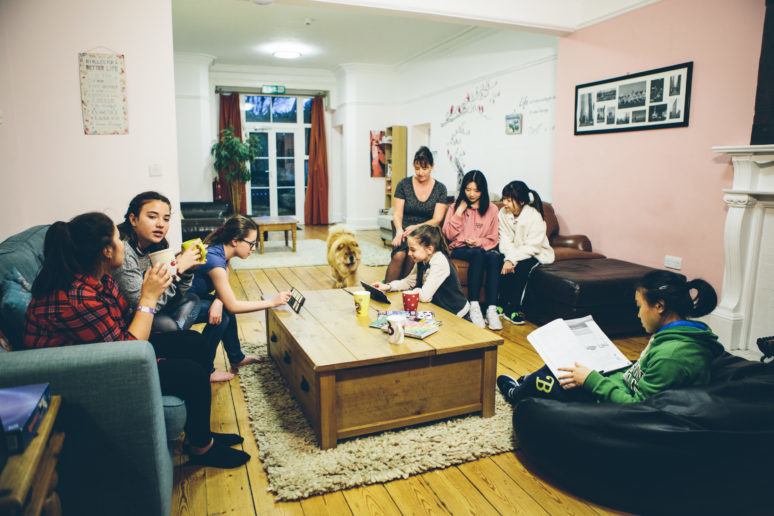 Burgess Hill Girls are celebrating the annual Boarding Schools' Association event National Boarding Week, June 18th – June 24th.
Saturday 16th June 6.30pm – Sunday 17th June 12.30pm Big Boarding Bop and Sleepover
Students were encouraged to bring a friend from school to dance the night away followed by a sleepover in Silverdale House. The common room was turned into a large dormitory for one night only!
Monday 18th June – Big Boarding "House Shout"
The Boarders will perform a song of their choice for the magnificent prize of Ben and Jerry's ice cream.
Tuesday 19th June – Big Boarding Run – this year in aid of Barnados
Boarders and day girls will aim to run the UK from the comfort of the fitness suite.
Wednesday 20th June – #iloveboarding
Our very own boarding students will write and display the reasons why they love boarding. See how many you can spot around the school!
Sunday 24th June – National Boarding Staff Day
Celebrating the hard work and dedication of boarding staff across the country. All members of the Boarding team will be treated to lunch by Miss Donson our Assistant Head of Pastoral & Boarding.
Have you been wondering what Boarding at Burgess Hill Girls is like?
Give boarding a try!
We have 7 beds available from the 2nd – 11th July, so for the first time day girls aged 11 or above can try boarding for free. A delicious evening meal and breakfast will be provided and girls are invited to join in the fun with the boarding community, activities range from cooking and crafting to multi-sports and film nights.
Parents – there is no charge for this taster, we encourage you to make the most of this opportunity and enjoy a night out and a free school run morning too!
Contact boarding@burgesshillgirls.com. Places are offered on a first come first served basis, so please be quick!