At the end of June fourteen Burgess Hill girls spent five days in the sunny South of France on a French immersion trip.
The girls, from Years 9 to Lower Sixth, and the two accompanying members of staff travelled to the vibrant city of Montpellier. They discovered a dynamic university city which seamlessly mixes the historic and the modern, within striking distance from the Mediterranean Sea and the Provence.
The key feature of an immersion trip is of course staying with a French host family and spending time in a French language school. So every morning the girls travelled to school – the youngest on foot, the eldest on the colourful trams that criss-cross the city. The morning was spent working on their French in small groups with lessons entirely delivered in French. The girls all agreed that they had improved and in particular their listening comprehension and speaking skills. In the evening further opportunity to practice their French was on hand whilst sharing their meal with their French hosts. This was of course an excellent way of experiencing French family life.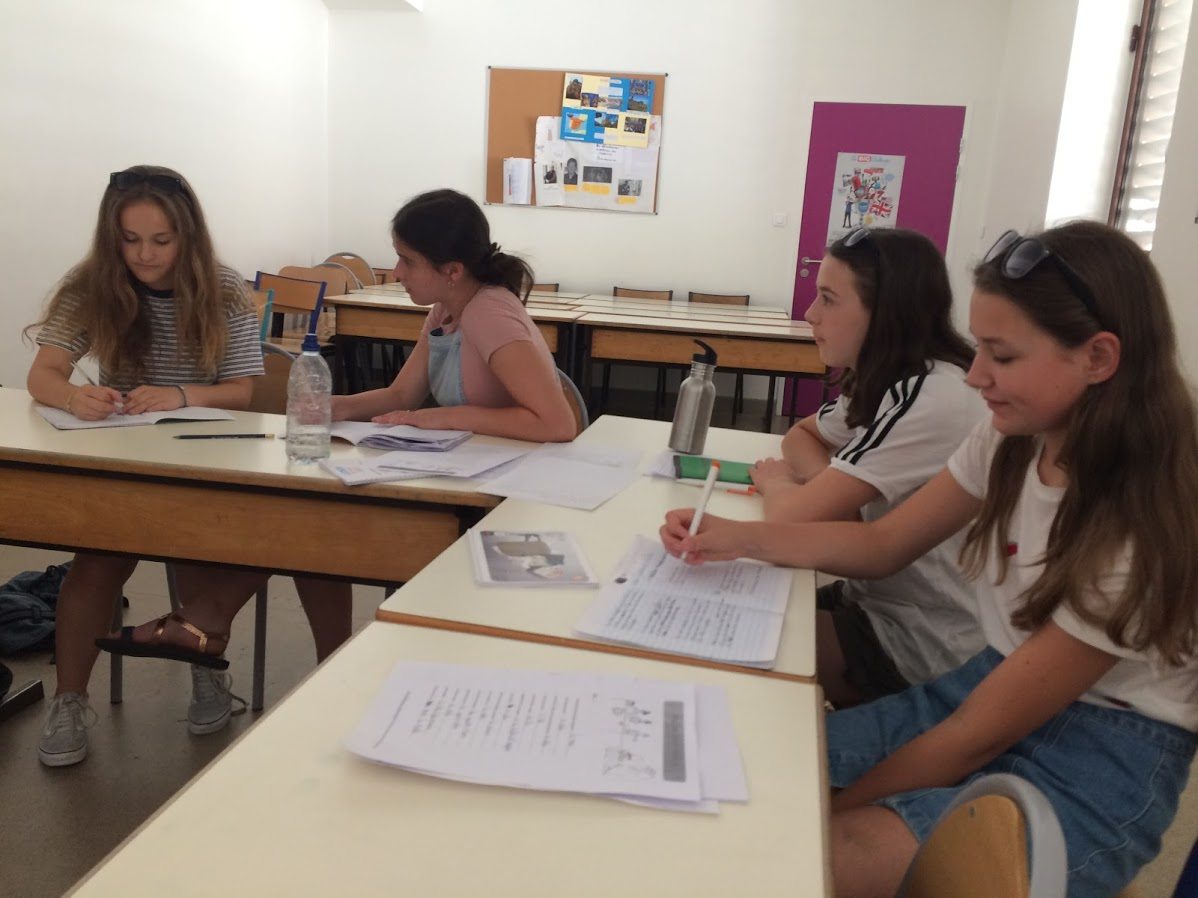 Other aspects of French culture were enjoyed every afternoon after a tasty and wholesome lunch in a French school canteen. The girls very much enjoyed a guided tour of the architectural landmarks of the old centre on Montpellier, thoughtfully delivered in a mix of French and English by an enthusiastic French teacher. An excursion by train to the working fishing port of Sète was combined with a dip in the Mediterranean Sea at a local beach to cool down from the hot sun. A trip to Nimes allowed the girls to discover its magnificent Roman remains with a visit of the amphitheatre and the "Maison Carrée". Eating an ice cream in the charming little lanes and a walk through the impressive Jardins de la Fontaine with its monumental stairway and fountain were also appreciated by all.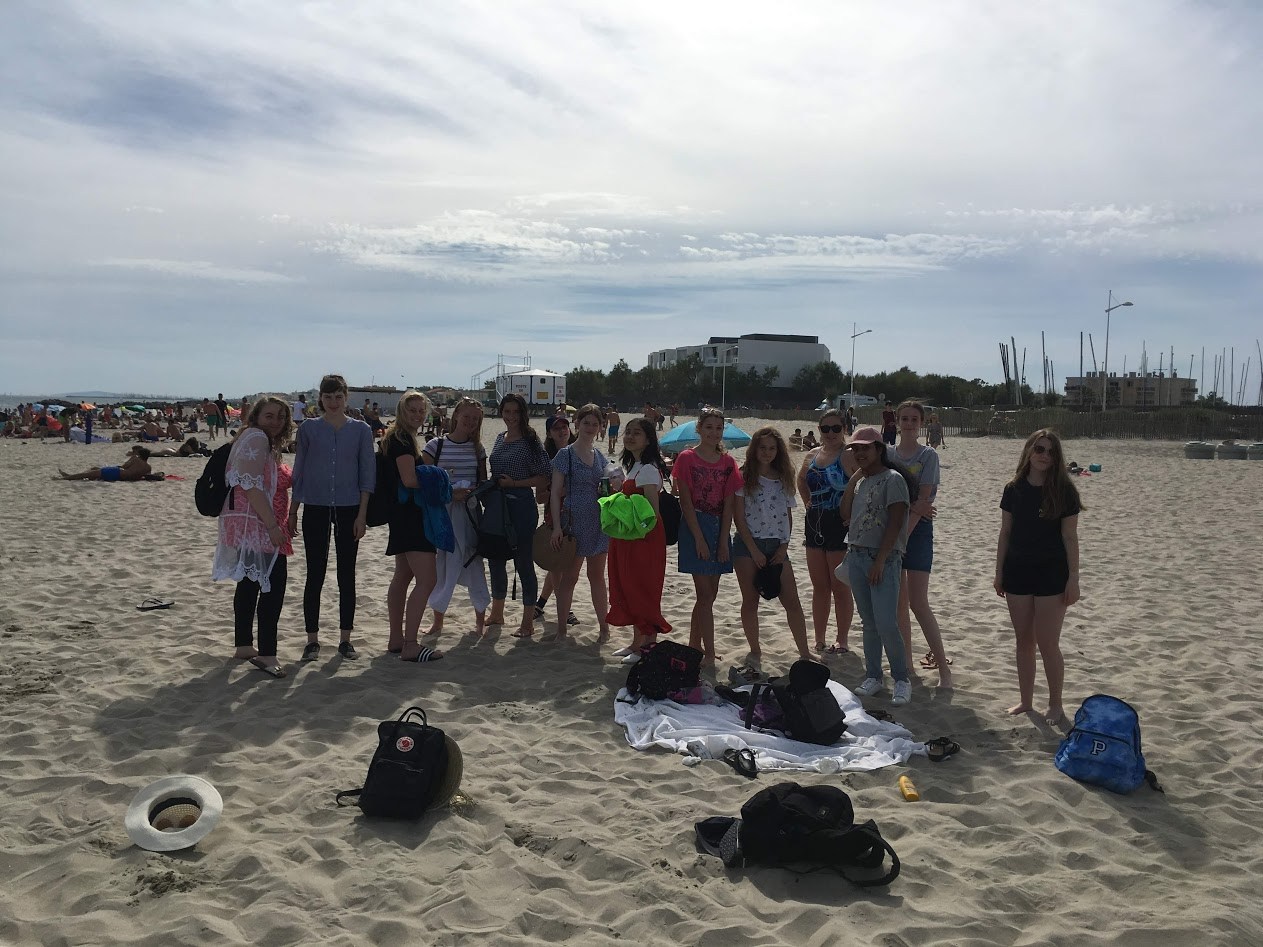 When it was time to travel back to Montpellier airport everyone agreed than an extra day or two would have been welcome as Montpellier has so much more to offer and as they were getting in the swing of communicating in French. Une autre fois, peut-être…
This is what some of the pupils said about the trip:
Isobel (Year 10) said: "In the lessons I very much enjoyed going out to do a survey and interview French people in the street on the last day and I loved my host family's cooking!"
Emma (Lower Sixth) said: "The lessons were very helpful and I also had the opportunity to speak in the evenings as the family were kind and talkative."
Ruth (Year 10) said: "I really liked our tour of Montpellier. It's a very pretty and historic city."