Bold Girl Laura Darnley joined us for our Open Day in May and talked to us about her journey during and after Burgess Hill Girls.
THE BEGINNING
Burgess Hill Girls was a remarkable place of transformation for me. I arrived in Year 7 as a quiet, bookish girl who was intellectually curious but lacking in confidence. But at Burgess Hill Girls, the unwavering support of teachers and small class sizes gave me the space to thrive academically and opportunity to grow in confidence. The school always nurtured my interests, no matter how niche – even sourcing a Mandarin teacher to support my budding passion for Chinese politics! By the end of Year 11, I felt on top of the world and couldn't wait to start Sixth Form (still at Burgess Hill Girls of course!) but then disaster struck….
Just before sitting my AS Levels I needed an operation which seriously impacted my exam results and meant I didn't get an offer from my first choice university. Undeterred, I spent the next year working extra hard to secure the grades I knew I could achieve and eventually turned B,B,C into A,B,A* respectively. This was testament to hard work, determination and the support I received here at Burgess Hill Girls. Admittedly, I'd wanted all A's, but after the stress of the operation (which had meant doing my Spanish oral with a broken jaw!) I learnt not just to accept, but to actually be proud, of what I had achieved.
BIG DECISIONS
Nevertheless, I was an ambitious young woman which meant my predicament was not over. With my post-operation AS grades I had secured a place to study International Relations at a Russell Group University. The problem? It still wasn't the one I wanted, and I was not willing to compromise! Therefore, I decided to withdraw my place just six weeks before starting university.
This was not an easy decision to make. I knew I wanted to study politics at university and, in truth, I was very cynical about gap years. But I also knew I wasn't going to settle for second best. Throughout this process, Burgess Hill Girls offered me valuable counsel. They didn't pressure me into university but they were also honest about the challenges of a gap year. It was Burgess Hill Girls which gave me the support I needed to make what became one of the best decisions of my life!
Burgess Hill Girls' Networking Dinners had taught me how to seek and ask for opportunities meaning within weeks of withdrawing from university I managed to secure an internship. I started working in London with a social enterprise called Leaders Unlocked which specialised in youth engagement. Here, I initiated an opportunity for Leaders Unlocked to contribute to the Government's National Review of Youth Justice. The project was so successful that Leaders Unlocked received funding to establish a permanent board of young offenders to review national policy.
By the end of my gap year I'd been accepted into my first choice university but I'd also gained experience which made adults do a double-take when I spoke about it. I was on my way back up but the best was still to come…
BEING BOLD
In the flurry of Freshers' Week I found myself signing up to OTC – the British Army Officer Training Corps. It was an opportunity to explore something totally new and alien however, I realised it was the perfect environment in which to utilise and develop my leadership skills. Through the Army I was also encouraged to try a new sport: taekwondo. I now captain my corps' first taekwondo team and have represented the Army in civilian, military, and international competitions. An impressive feat since taekwondo is my first martial art!
I also worked alongside my degree, returning to Leaders Unlocked to implement a new project aimed at connecting disadvantaged, but potentially able young adults with career enhancing opportunities. After just 3 months, I had over 100 young adults committed to the project. Their backgrounds included care-leavers, young offenders, homelessness, and other significant disadvantages. Simultaneously, I secured support from McCann Advertising and Thomson Reuters (using a connection I'd made at a Burgess Hill Girls' Networking Dinner 3 years prior!).
Still hungry for a new challenge, in 2017 I drove from London to Mongolia and back with my sister and dad. Together we raised £8,000 for charity. This epic endeavour crossed 25,000km, through 26 countries in just 6 weeks and included navigating 300km through the Gobi Desert at night without a map!
But like all good stories, mine comes full circle. I never lost my passion for Chinese politics which I'd been able to cultivate at Burgess Hill Girls, and I'm now pursuing this internationally by moving to Beijing this summer as a Schwarzman Scholar. This is a highly selective scholarship which seeks to identify future global leaders. For a class of 140 students, there were approximately 3,000 applicants (a lower acceptance rate than Oxbridge). From it, I will gain a fully-funded Masters' Degree in Global Affairs from Tsinghua University – the most prestigious university in China.
BEFORE YOU GO
The three most important things I learnt at Burgess Hill Girls were:
1) How to be different
I never arrived at Burgess Hill Girls with an interest as niche as Chinese Politics and at most schools I doubt I'd have been encouraged to pursue it. But Burgess Hill Girls is a school where you don't have to fit in a box, the school will adapt to fit you.
2) How to overcome failure
Post-operation, I felt like a total failure, but again Burgess Hill Girls taught me how to be kind and patient with myself and how to use the support available to achieve the best I could. Burgess Hill Girls isn't a school where your exam results are seen as your only defining characteristic, who you are as a person matters so much more.
3) How to take risks
Deciding to take a gap year felt like the scariest decision of my life and I really appreciate that, whilst other schools might have worried about their acceptance rates and statistics, Burgess Hill Girls was only concerned about me. It was supported risk taking like this which made me bold enough to drive from London to Mongolia and who knows where it will might lead you!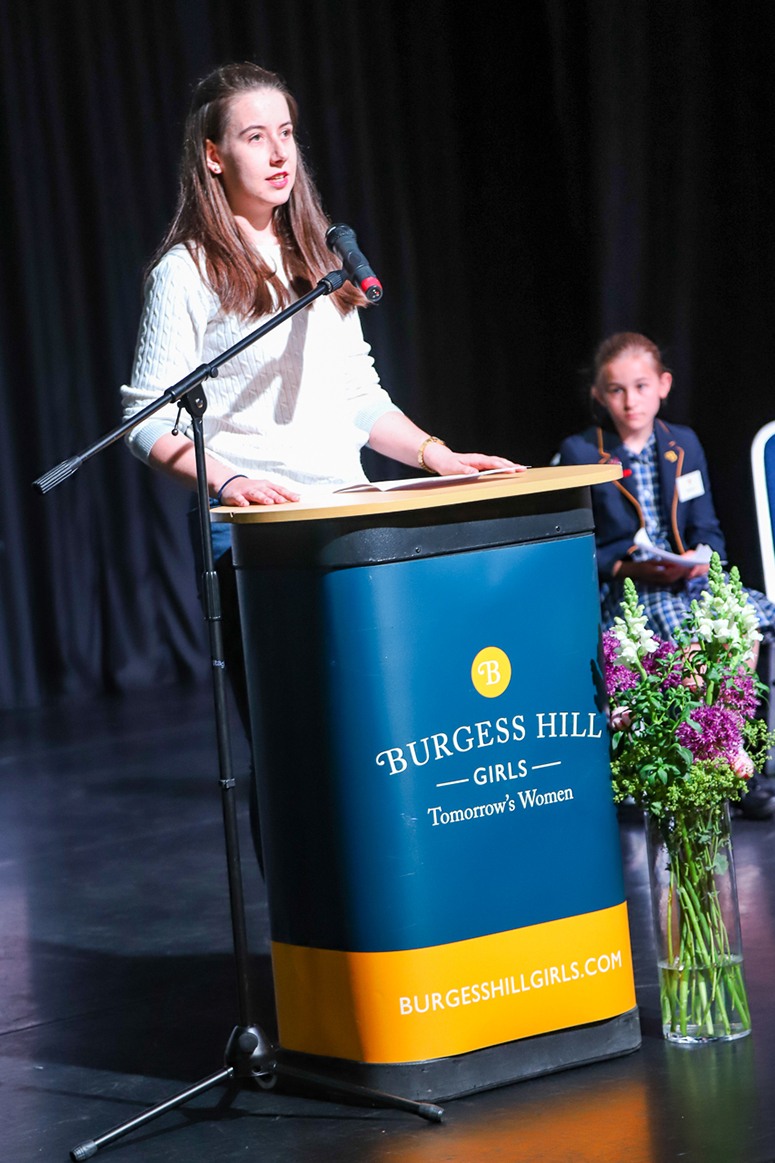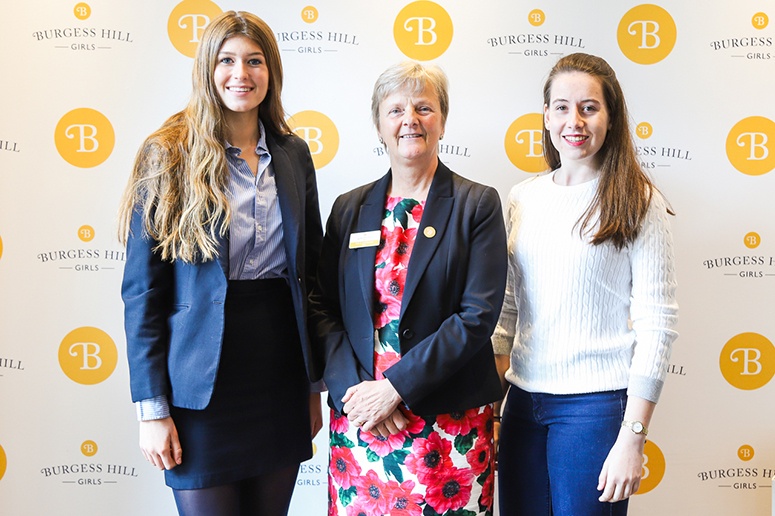 Olivia – Head Girl, Liz Laybourn – Head and Laura Darnley – Bold Girl.