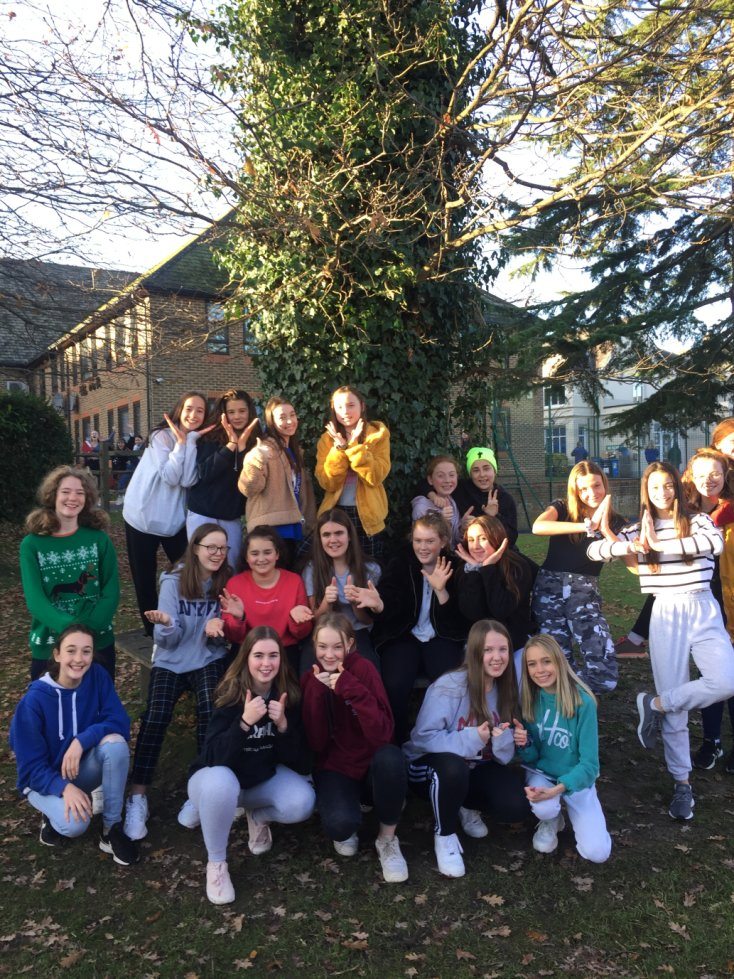 Burgess Hill Girls timed its Just One Tree non-uniform day to coincide with the latest day of planned climate strikes on Friday 29th November. This was also the day of conspicuous planet-destroying consumption known as Black Friday.
Just One Tree is a non-profit initiative removing CO2 from the atmosphere through reforestation. From Nursery to Sixth Form, students at Burgess Hill Girls showed their support for Just One Tree by raising money to plant trees to combat climate change. The girls wanted to put their own spin on the Just One Tree day with everyone wearing second-hand, recycled and up-cycled, clothing.
With Just One Tree and Black Friday as inspiration, student Phoebe Barnett also wrote a poem as a response to the climate emergency and the environmentally damaging consumption that is destroying the planet. In doing so, Phoebe confirms her place in the long-held literary tradition of writing as an act of rebellion. Just One Tree has published the poem on its Facebook page and it has already had over 30 shares.
Head Liz Laybourn celebrated the students' protests, "it is heartening to see that the tomorrow's women of Burgess Hill Girls are determined to take action, raise awareness and inspire wider behaviour change."
'Just One Tree' by Phoebe Barnett
Silence from powerful players on stage
Means it's our generation expressing this rage
Over falling glaciers and rising seas
Over lost habitats, over dying bees
And the destruction of trees and of trees and of trees…
We watch as we greedily reel in the deals,
And I, too, can't deny how good it feels,
But do we consider what died for that new pair of heels?
There are actions to take – expensive I know –
But still, why are governments watching the show?
These creatures are not projections, nor figures part of a script,
And soon the fine balance will be too far tipped.
The calls to action, they're still not heeding
So dear God
For once
Let the kids do the leading.
Or if not the kids, at least those with clear vision
Can use our tiny power with great precision,
The world would glow verdant if we all planted a tree.
Just one tree
Just one
You cannot be seen
As a single body but as an individual you can
Jumpstart the commotion
And put into motion
A ripple
A wave
A flood
An ocean.
This commotion is needed for there to be change,
Turning plastic words into actions
To stifle the needs and desires that drive
Our relentless relentless relentless consumption.
Just one tree each
A piece of the jigsaw that builds a healthier Earth,
This – and our voices – to speak our Earth's worth.
A single tree each to free the Earth's lungs
Let's speak loud, louder, louder, with viridescent tongues!