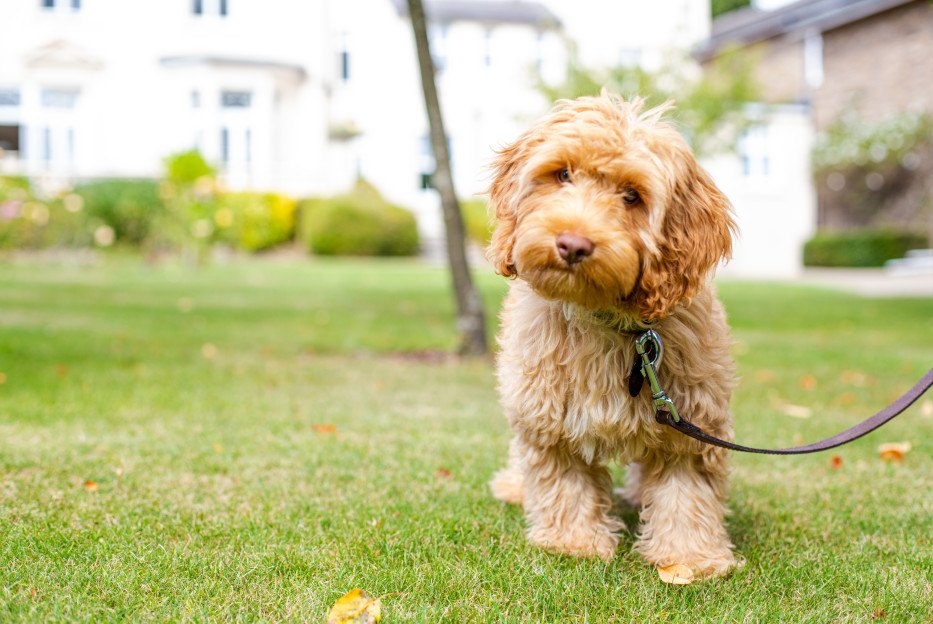 Burgess Hill Girls has always been a dog loving community, visit us in the schools holidays and sometimes you will find as many canines as humans. This year we decided to take things one step further and recruit a dog to help the school nurse Liz Hall in her role of caring for the community.
Cockapoo Jasper, who joined the school alongside many new pupils in September 2019, is already making a difference. School nurse Liz Hall explains:
"Although Jasper is a puppy at the moment and has not yet undergone special training I can already see a positive impact on the girls that visit the medical centre. Those who want to talk seem to find it easier to do so whilst playing with Jasper. He can quickly lift girls' moods if they are upset. Even girls who have admitted to not liking dogs tell me they do like Jasper!"
Jasper is clearly a hit with pupils too:
Katy said "If you're sad or want to talk you can talk to the dog. You don't feel embarrassed when you talk to Jasper."
Annabel thinks Jasper has a calming effect, "He's therapeutic and he's always there to play with and cheer you up."
For Farrah it's plain and simple. "Jasper makes me feel happy."
Lois agrees, "Jasper is really cute and every time I see him he makes my day."
Head Liz Laybourn is delighted with the positive influence Jasper is already having around the school, "It is a known fact that pets can have a fantastic impact on the well-being of any individual. In a school there are occasions when young people need a distraction or a calming influence and Jasper has done just that. A hypo allergenic dog, who brightens up every morning for staff and students, has gone down a treat. He greets staff in the mornings and visits lessons as well as pupils seeing him when they visit the nurse. Perhaps most importantly, Jasper is also helping those girls who are frightened of dogs overcome their fears."
Watch girls, School nurse Liz Hall and Jasper in the video below.
You can also follow Jasper on Instagram.