We have recently launched a new health and wellbeing programme for boarders at Burgess Hill Girls. Each term we will run two workshops designed to help with the specific needs of our boarding community. This term the two workshops are 'Post Trial Exam Survival' and 'The Happiness Challenge'.
In keeping with the school's 'whole team approach to pastoral care', all the boarding staff are involved in delivering the workshops.
Workshop 1 – Post Trial Exam Survival
This workshop was designed for boarders in Year 11 and the Upper Sixth who have just completed their Trial Exams ('Mocks'). We chose this subject for our first workshop as a result of the numerous discussions we have had with boarders over the last few years. It has become clear that they want more opportunities to discuss their performance as well as learn new techniques on how to improve. As a result we designed a one hour workshop led by our boarding assistant Miss Smith, who, having recently graduated from University, has lots of fresh exam experience. Each workshop is for ten students and focuses on alleviating exam related worries and anxiety, covering the following areas:
Helping students identify the right teaching staff or leadership contacts to help with subject related questions.
Sharing concerns and helping each other find solutions, such as giving girls more flexibility around boarding routines during exam time.
Understanding the UK grading system and how it differs from other countries – under 90% is not a fail!
How to eat and sleep well.
Learning relaxation techniques to promote good mental health.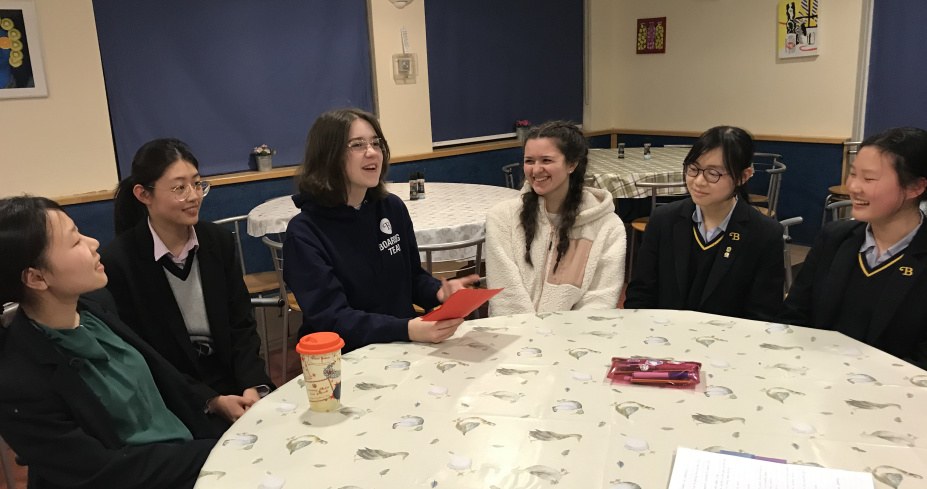 The workshop has already made a difference with students feeling a lot happier and better prepared for exams.
Tricia in Year 11 learnt some valuable tips:
"The exam survival workshop was very helpful, the key thing I will take away is to get plenty of sleep and eat well before, during and after exams."
Workshop 2 – The Happiness Challenge
This activity lists a month's worth of daily challenges for girls to complete. The challenges include; 'make your favourite snack', 'go outside and enjoy nature', and 'meditate for 10 minutes'. Each girl is given a sticker chart to put on their wall so they can record their progress and share it with others.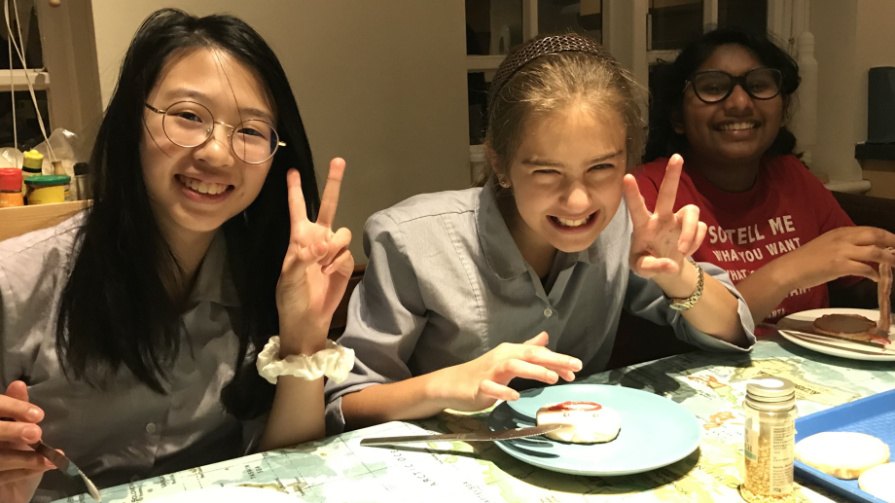 The happiness challenge started on the 24th February and already the girls are seeing the benefits.
Teresa in Year 11 is really enjoying herself:
'The happiness challenge is SO exciting! Day 1 was listening to our favourite songs, I listened to 'Friends' by BTS! I am really looking forward to Day 8 which is meditating for ten minutes.'
True to the school's 'whole team approach' all the staff and staff families are also joining in with the happiness challenge, sharing their progress with sticker charts on their flat doors.