The last few months have been a challenging global time and our boarding community have coped immensely well with support from each other, parents and boarding staff. The majority were not able to return to their families over February half term and now there is still some uncertainty with the UK school closures as to the point they will be able to return to Burgess Hill Girls after the current school holiday. We could not be prouder with how they have all coped with these uncertainties. As you would expect we have been trying to do as much as possible to support the community and take their minds off things.
Here is a recap of some of the things we have been doing to help us have fun and relax.
Afternoon tea – we've relaunched this English tradition! These informal and friendly tea parties have given boarders a chance to chat and open up about anything that has been troubling them. Year 7s are particularly fond of pink hot chocolates whilst the older students have a predilection for 'fancy' biscuits.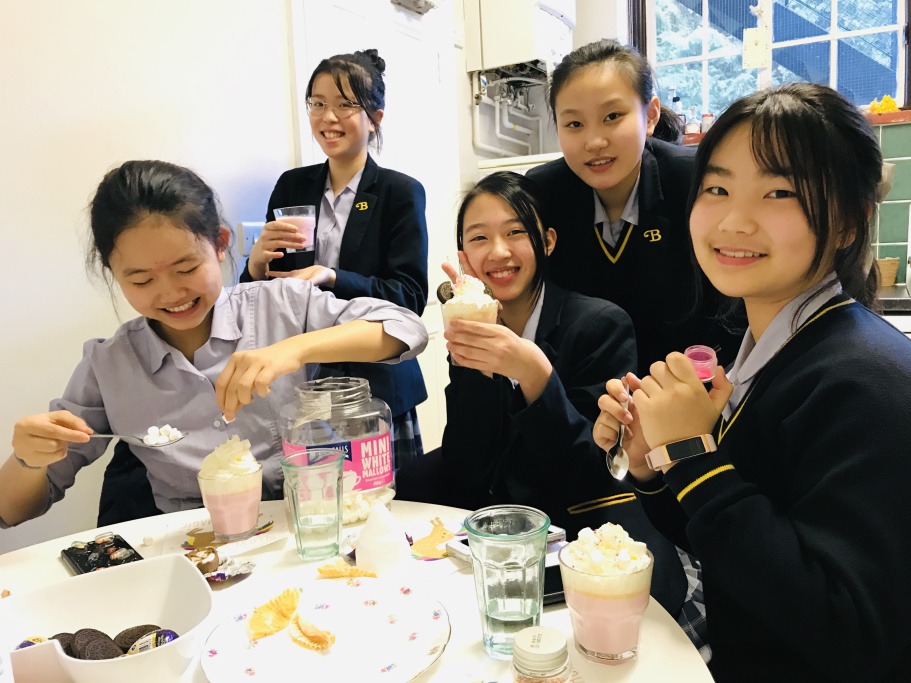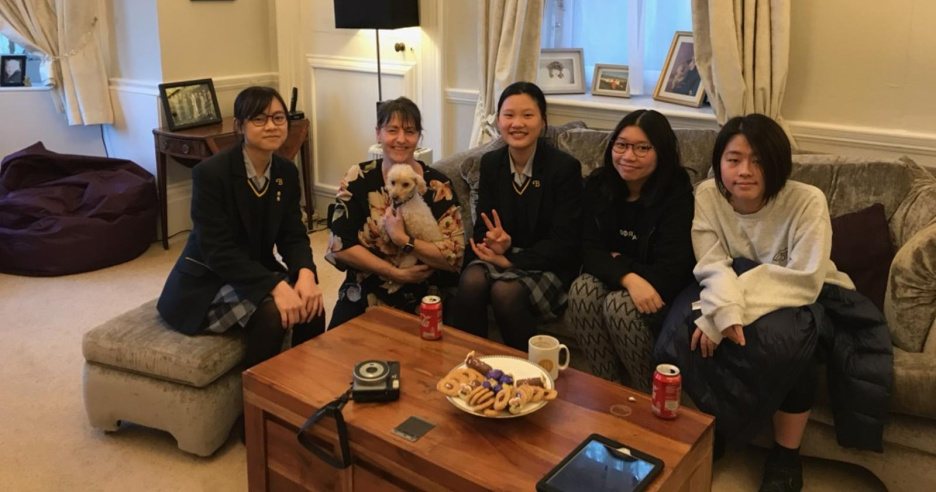 Movie nights, complete with popcorn and fizzy drinks, are a great chance for the girls to cuddle up together on the sofa and lose themselves for a few hours. Last weekend's movie was Mulan; a great example of a bold and inspirational lady!
We have started regular cooking sessions with Senior boarders in Year 11 and Sixth Form. These sessions help them learn valuable skills for the future and it is another opportunity to spend some quality time with the boarding house stuff. Most importantly, they are a lot of fun!
Sunday enrichment has been focused on creative and mindful activities like making friendship bracelets and painting to help the girls relax and unwind before the start of the school week.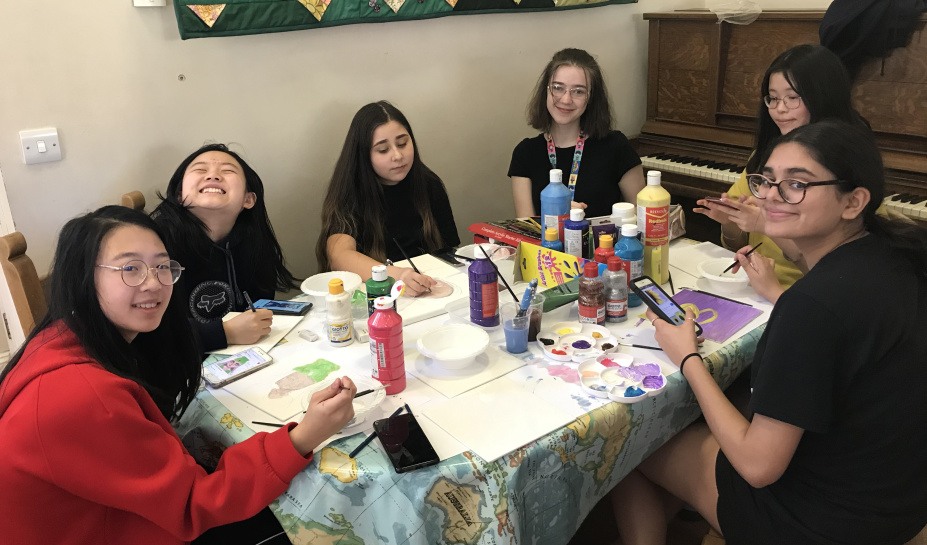 And let us not forget the Happiness Challenge. We are over half way through a month of daily activities designed to inspire students and staff to take a little time out of their day to focus on their wellbeing. It has worked really well.
Ultimately our job is done when the boarders look after themselves and support each other. This is just what happened this week when the boarders Michelle and Mariia taught other boarders (and their EAL teacher!) how to make origami birds. Together they decided the birds symbolised their journeys home. We will keep the birds safely together at school until the girls are able to return. On their return to school and once we're back together, we will let them 'fly' again.