We are exceptionally proud of sisters Jessica, Year 11 and Sophie, Year 9, who last weekend completed the challenge of running a mile every hour for 24 hours.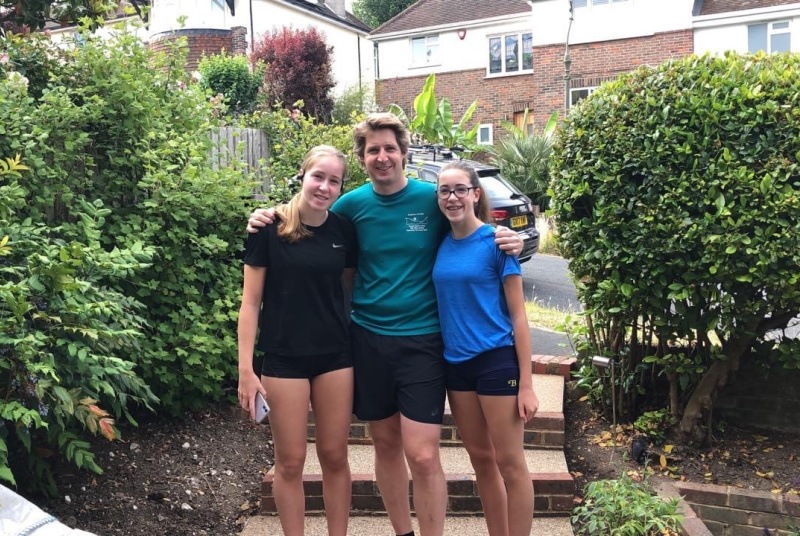 Organised by Phoenix Running, 'P24 – The Longest Day' was a virtual running challenge held on the Summer Solstice, Saturday 20th June. It started at 8am and participants had to run a mile on the hour for the next 24 hours, finishing at 7am on Sunday 21st June.
Jessica told us this was the toughest challenge she has ever completed, both physically and mentally:
"You would think that running on the hour would mean a fairly long break so it's easier, it's not! Between every mile your muscles fatigue and cramp. You have to motivate yourself to get back off the sofa. Eating was also challenging as there was not enough time to let our food go down so stitches were common and very painful. The night miles were the hardest as it was dark, our legs were tired and we had to try and not fall asleep, but when the sun began to rise at 4am the end was in sight!"
Together with her friend Emily, Jessica decided to use the challenge to raise funds for Choose Love / Help Refugees. The charity supports refugees all around the world, providing emergency aid and long-term solutions where they are most needed. Jessica and Emily have already raised over £1,300 and you can still donate via their JustGiving page.
Also joining the girls in the challenge was Jessica and Sophie's Dad, Paul. Well done Dr Farrant!