Christmas is nearly here! As it's the season of gift giving, we thought we'd give you a bumper edition of Book of the Month! Below there is 3 recommendations for each age range and even more for our adult recommendations. If you're struggling for present ideas, we've got you covered. Thanks again to Yve Akehurst our Learning Resource Centre Manager for putting the list together.
December book of the month

The Snowman and the Sun – By Susan Taghdis
Genre: Fantasy | Ages: 2-4
The traditional Raymond Briggs classic told from the snowman's perspective. As the snowman looks up into the sky, he admires the bright sun, whose rays warm him, causing him to melt. He transforms into water, then eventually evaporates and rises into the air to join the clouds. He gradually turns back into snow, gently drifting to the ground, ready to be formed into a snowman once more.
Buy here Paperback £7.19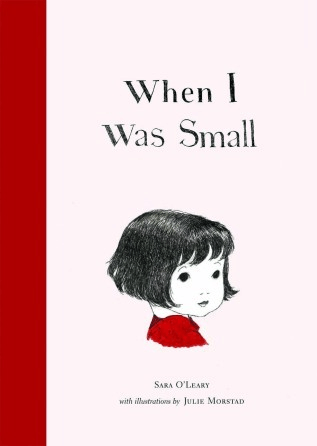 When I Was Small – By Sara O'Leary
Genre: Adventure| Ages: 2-4
Little Henry has a question for his mother, 'what were you like when you were small'. She proceeds to describe her adventures to him, in a series of fantastical exploits, all beautifully illustrated.
Buy here Hardcover £4.03, Paperback £6.78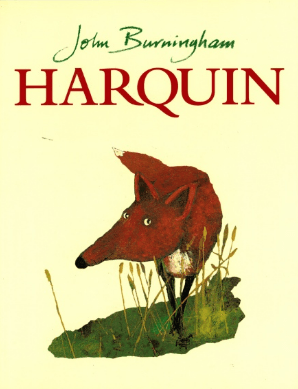 Harquin – By John Burningham
Genre: Thriller | Ages: 2-4
This is the tale of Harquin, a young fox. His parents warn him not to go down to the valley, but he can't resist the temptation. One day he's spotted by the gamekeeper and a hunt for Harquin is arranged, Harquin has to run for his life – lesson learnt!
Buy here Hardcover £8.43, Paperback £7.28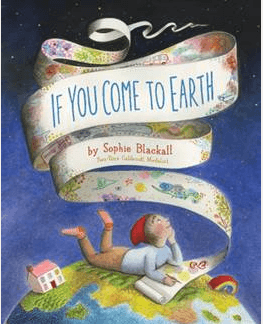 If You Come to Earth – By Sophie Blackall
Genre: Adventure/Environmental Issues| Ages: 5-7
Quinn lies on his bed and composes a letter to a potential visitor from outer space. He provides lots of useful information about planet Earth, such as where to find it in the solar system, what it looks like and who inhabits it. He describes many different aspects of our planet, from various objects, homes and modes of transport, to the emotions and behaviours of human beings. The tone of his letter is warm and welcoming, ending with an invitation to the unknown 'alien', to stay in his bedroom!
Buy here Kindle Edition £7.19, Hardcover £11.19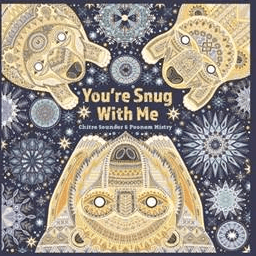 You're Snug With Me – By Chitra Soundar
Genre: Reality/Natural World | Ages: 5-7
A polar bear snuggles inside the den she has made and waits for her two cubs to be born. When they arrive, they are curious about what lies outside their cosy home. Mama proceeds to tell them about the snow and ice, the vast oceans and the creatures who share their frozen world.
Buy here Hardcover £9.83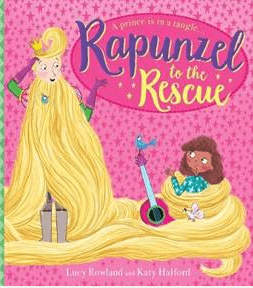 Rapunzel to the Rescue – By Lucy Rowland
Genre: Fairytale | Ages: 5-7
A feisty alternative re-telling of the famous fairy tale, with Rapunzel being the rescuer rather than the rescued. Great for girls who prefer their heroines to be inventive and self-reliant.
Buy here Paperback £5.94, Kindle Edition £4.95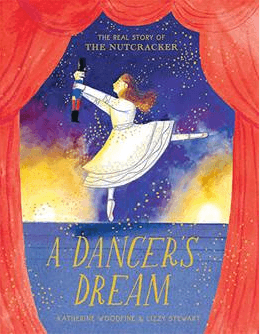 A Dancer's Dream: The Real Story of The Nutcracker – By Katherine Woodfine
Genre: Reality | Ages: 8-10
12-year-old Stana is a student at the Imperial Ballet School in St Petersburg when a certain Mr Tchaikovsky visits to help choose a dancer to play the part of Clara in his ballet, The Nutcracker. Stana is chosen and loves escaping to the world of dancing, not least because it helps her forget to worry about her sister Olga, who is ill in hospital.
When the first reviews post, they are critical – even of Stana's performance; she is really distraught, however, the next morning someone has left a wonderful present on her bed – and a letter from her mother bringing news that means Christmas will be brighter than Stana could ever have dreamed.
Buy here Hardcover £19.19, Kindle Edition £0.99
Adventures on Trains: Kidnap on the California Comet – By M.G. Leonard and Sam Sedgman
Genre: Mystery/Thriller | Ages: 8-10
Harrison travels the world on trains with his uncle, but wherever he goes, crime seems to follow. On this trip Harrison is aboard the California Comet, with the aim of interviewing a famous billionaire. Before he knows it there has been a kidnapping – the billionaire's hot-tempered daughter. What ensues is a game of 'cat and mouse', will Harrison ever succeed in rescuing the damsel in distress!
Buy here Paperback £5.24, Kindle Edition £3.99, FREE with Amazon Audible

The Miracle on Ebenezer Street – By Catherine Doyle
Genre: Classic| Ages: 8-10
George is visiting the Christmas fair with his Nana when he discovers a strange little shop selling magical items – Marley's Christmas Curiosities. Right at the back of the shop, George finds a snow globe that contains a memory from his own life.
That night, George and his Christmas-hating dad, are taken on an adventure – with the help of the snow globe – to Christmas past, present and future. Will George's dad finally understand what life would look like with no Christmas?
Buy here Hardcover £10.49, Paperback £21.30, Kindle Edition £8.99, FREE with Amazon Audible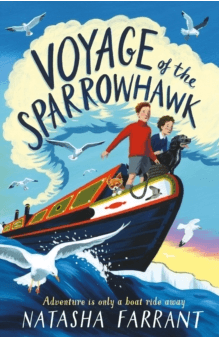 Voyage of the Sparrowhawk – By Natasha Farrant
Genre: Adventure | Ages: 11-13
If Ben is to avoid being sent back to the orphanage, he needs to find his brother Sam, wounded in action and is now missing. And Lotti's horrible aunt and uncle want to send her away to boarding-school. Even Clara, their young teacher, is waiting for news of her missing fiancé. So they all hatch a plan – to cross the Channel on Ben's narrowboat and find Sam.
Buffeted by storms and chased by the police, Lotti, Ben, Clara and a growing number of dogs, set out on an epic journey, on the search for lost loved ones and a place to call home.
Buy here Paperback £5.99, Kindle Edition £3.99
A Night Divided – By Jennifer Nielsen
Genre: Historical | Ages: 11-13
With the rise of the Berlin Wall that divides her city, Gerta finds her family separated. She, her mother, and brother live on the eastern side. Her father and middle brother, who have gone west in search of work, cannot return home.
One day on her way to school, Gerta spots her father across the wall, and in that moment she decides the family must be united by tunnelling beneath the wall to the West. If they are caught, the consequences will be deadly, will Gerta and her family find their way to freedom?
Buy here Paperback £6.19, Kindle Edition £5.88, Hardcover £13.17, FREE with Amazon Audible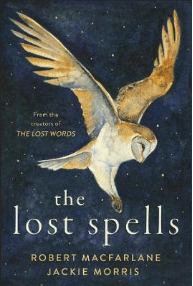 The Lost Spells – By Robert MacFarlane and Jackie Morris
Genre: Poetry/Natural World | Ages: 11-13
A series of beautiful and magical poems inspired by the natural world around us.
Buy here Hardcover £9.39, FREE with Amazon Audible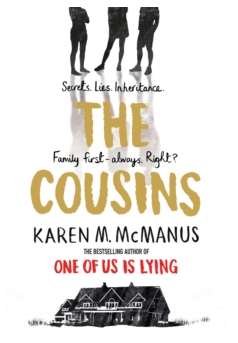 The Cousins – By Karen M. McManus
Genre: Mystery | Ages: 13-15
The Storys are the envy of their neighbours: owners of the largest property on their East Coast island, they are rich, beautiful, and close. Then the four children are suddenly abandoned by their mother with a single sentence, they never hear from her again.
Years later, when teenage cousins Aubrey, Milly and Jonah Story receive a mysterious invitation to spend the summer at their grandmother's resort, they have no choice but to follow their curiosity and meet the woman who's been such an enigma their entire lives. This whole family is built on secrets – it's a legacy that needs to be laid bare.
Buy here Paperback £5.99, Kindle Edition £4.99, FREE with Amazon Audible

The Weird Friends Fan Club – By Catherine Wilkins
Genre: Comedy | Ages: 13-15
Grace micro-manages her life and friends to make sure her online identity is super-cool. Erin has issues with self-esteem and friendships. It seems the girls have nothing in common except their love of writing, that's until their English teacher suggests that they both enter a writing competition to win a dream prize, with hilarious results.
Buy here Kindle Edition £4.74, Paperback £5.94, FREE with Amazon Audible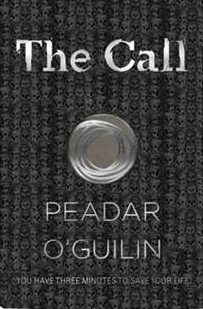 The Call – By Peadar O'Guilin
Genre: Fantasy (for lovers of The Hunger Games) | Ages: 13-15
The Sídhe are vicious mythical creatures that have been banished by humans to another land. They take their revenge by 'calling' teenagers to the 'Grey Lands', where the teens are hunted down.
Although they are only in the Grey Lands for a short period, few teens survive, and the ones that do are sent back in an unrecognisable state. Like all the teens sent there, Nessa isn't expected to survive, but she is going to do whatever it takes to prove them wrong.
Buy here Kindle Edition £0.49, Paperback £6.55, Hardcover £2.61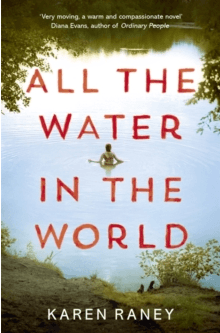 All the Water in the World – By Karen Raney (longlisted for the Costa Book Award 2020)
Genre: Reality | Ages: 16-18
Maddy is sixteen, she has loyal friends, a mother with whom she's unusually close, a father she's never met, devoted grandparents, and a crush on a boy named Jack. Maddy also has a terminal illness.
The story is told alternately by Maddy, and her mother, Eve, both doing their best when faced with the worst, this is a poignant testimony to the transformative power of love.
Buy here Paperback £7.37, Kindle Edition £2.99, FREE with Amazon Audible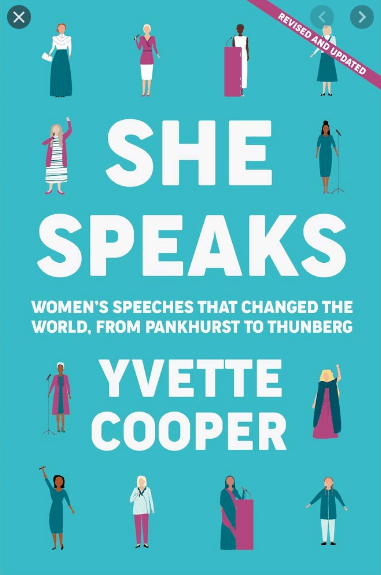 She Speaks – By Yvette Cooper MP
Genre: Motivational | Ages: 16-18
A Member of Parliament, Yvette Cooper, has compiled this anthology of inspiring and motivating speeches from women spanning the centuries from Boudica to the present day. Collectively these speeches are a convincing reminder of how important it is for women to find, and be given a platform to be heard.
In her introduction, she reminds us of the struggles and challenges faced by women who were brave enough to speak out and the consequences that often followed.
Buy here Paperback £6.55, Kindle Edition £4.31, Hardcover £7.99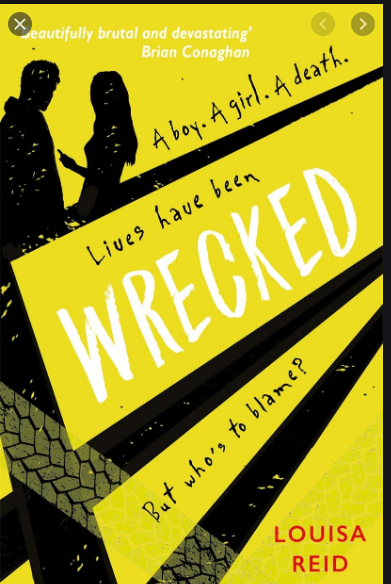 Wrecked – By Louisa Reid
Genre: Mystery | Ages: 16-18
Joe and Imogen seem like the perfect couple. He's a loyal hard-working athlete, she's a beautiful and confident drama-loving girl. But as their relationship develops, she becomes increasingly demanding and manipulative.
One evening in an attempt to placate her, there is a fatal car crash but, who was driving, and why is Joe taking all the blame?
Buy here Paperback £5.56, Kindle Edition £5.28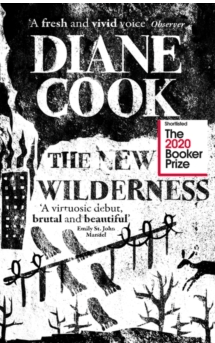 The New Wilderness – By Dianne Cook, Longlisted for the Booker Prize 2020
ADULT
Bea's five-year-old daughter, Agnes, is ill. The smog and pollution of the overdeveloped, overpopulated metropolis they call home is ravaging her lungs. Bea knows she cannot stay in the City, but there is only one alternative: The Wilderness State. People have never been allowed to venture into this vast expanse of untamed land until now. So Bea and Agnes join eighteen other volunteers who agree to take part in a radical new experiment. They must slowly learn how to live in the unpredictable, often dangerous Wilderness, leaving no trace of their surroundings in their quest to survive.
But as Agnes embraces this new existence, Bea realises that saving her daughter's life might mean losing her in ways she hadn't foreseen.
Buy here: Kindle Edition £6.99, Paperback £7.37, Hardcover £12.25, FREE with Amazon Audible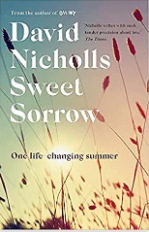 Sweet Sorrow – By David Nicholls
ADULT
Charlie is a pretty ordinary 16 year old, unsuccessfully, trying to navigate a very sad and chaotic home life. Fran is from a posh school, she's intelligent, mature, arty and lovely – surely out of Charlie's league.
They meet by chance and Charlie finds himself, improbably and mortifyingly involved in an amateur production of Romeo and Juliet, in which Fran is playing Juliet.
In the course of one hot summer we experience the floating euphoria and queasy disasters of a first love affair.
Buy here: Kindle Edition £4.99, Paperback £6.29, Hardcover £20.00, FREE with Amazon Audible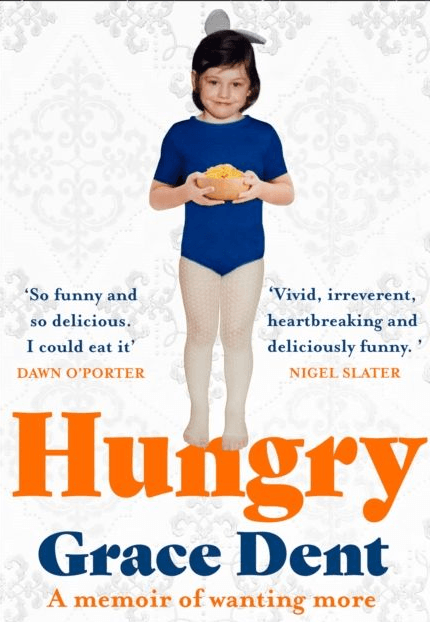 Hungry – By Grace Dent
ADULT
Hungry traces Dent's story from growing up eating beige food to becoming one of the much-loved voices on the British food scene.
She reminiscences about treats with granny, enjoying cheese and pineapple hedgehogs, the joys of apple crumble with custard and her love of a chip butty covered in vinegar and too much salt from her school canteen. It's the real story of how our nation have lived, laughed, and eaten over the past 40 years.
Buy here: Kindle Edition £5.99, Hardcover £11.59, FREE with Amazon Audible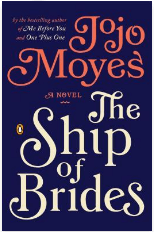 Ship of Brides – By Jojo Moyes
ADULT
World War II has ended and all over the world, young women are beginning to fulfil the promises made to the men they wed in wartime. In Australia, four women join 650 other war brides on the long voyage to England. Rules are strictly enforced, but the crew and the brides will find their lives intertwined. For Frances Mackenzie, the complicated young woman whose past comes back to haunt her far from home, the journey will change her life in ways she never could have predicted—forever.
Buy here: Kindle Edition £4.99, Hardcover £17.20, Paperback £2.07, FREE with Amazon Audible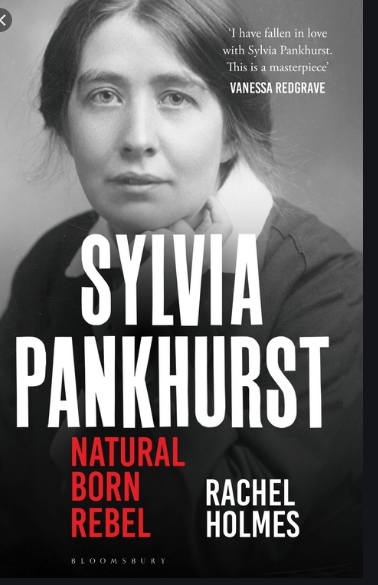 Sylvia Pankhurst – By Rachel Holmes
ADULT
Interweaves the personal and political to reveal Sylvia Pankhurst as we have never seen her before.
Buy here: Hardcover £30.00, Kindle Edition £15.92

The Burgess Boys – By Elisabeth Strout (Winner of the Pulitzer Prize for fiction)
ADULT
Haunted by the freak accident that killed their father, Jim and Bob Burgess escaped from their childhood Maine home for New York City.
Jim, now a successful lawyer, has always belittled his brother, but still, Bob idolises him. Their long-standing dynamic is upended however, when their sister, the Burgess sibling who stayed behind—urgently calls them home. It is back in Maine, where their long-buried tensions that have shaped and shadowed their relationship, begin to surface in unexpected ways that will change them forever.
Buy here: Hardcover £4.61, Kindle Edition £5.99, Paperback £8.69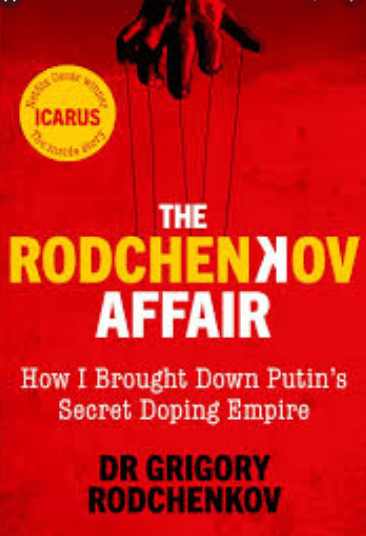 The Rodchenkov Affair: How I Brought Down Russia's Secret Doping Empire – By Dr Grigory Rodchenkov (Winner of the William Hill sports book of the Year 2020)
ADULT
A biographical account of the greatest doping scandal in sports history. Rodchenkov, played a major role in enabling Russian athletes to "test clean" prior to competition. He was the head of the Moscow Laboratory as well as the 2014 Sochi Winter Olympics on-site laboratory. He wasn't just a cog in the system, he was the backbone that enabled widespread and state-supported doping.
Buy here: Hardcover £9.99, Kindle Edition £9.99, Paperback £13.65, FREE with Audible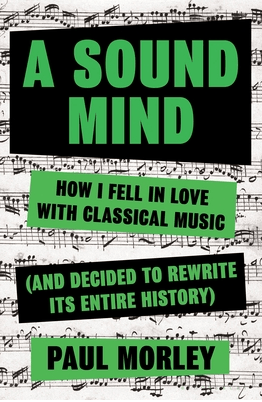 A Sound Mind: How I Fell In Love With Classical Music – By Paul Morley
ADULT
A former NME journalist, Morley invites readers along with him on his journey into the history and future of classical music. His descriptions, explanations, and guidance, illustrate the power, depth, and timeless beauty of this musical genre.
Buy here: Hardcover £19.49, Kindle Edition £13.65, Paperback £12.86, FREE with Audible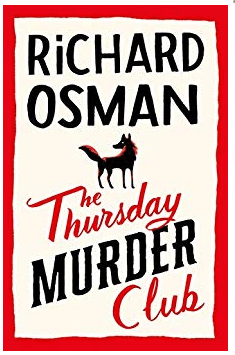 The Thursday Murder Club – By Richard Osman
ADULT
Four unlikely friends meet weekly to discuss unsolved crimes; together they call themselves The Thursday Murder Club. Elizabeth, Joyce, Ibrahim and Ron might be pushing eighty but they still have a few tricks up their sleeves. When a local developer is found dead with a mysterious photograph left next to the body, the Thursday Murder Club suddenly find themselves in the middle of their first live case. As the bodies begin to pile up, can this unorthodox but brilliant gang, catch the killer, before it's too late?
Buy here: Hardcover £7.50, Kindle Edition £9.99, Paperback £7.37, FREE with Audible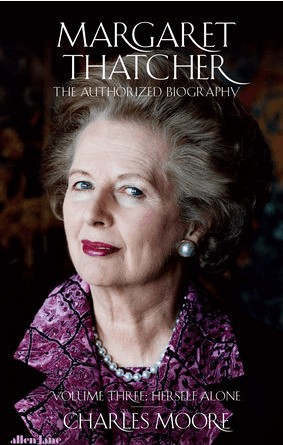 Margaret Thatcher the Authorised Biography Volume 3 – By Charles Moore (Shortlisted for the 2020 Orwell Prize for Political Writing)
ADULT
The final part of Charles Moore's definitive biography. How did Margaret Thatcher change and divide Britain? How did her model of confrontational female leadership help shape the way we live now? How did the woman who won the Cold War and three general elections in succession find herself pushed out by her own MPs?
Buy here: Hardcover £.24.36, Kindle Edition £12.99, Paperback £13.77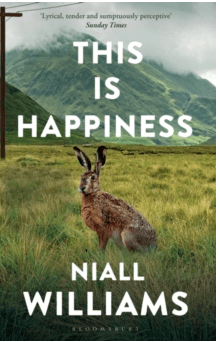 This is Happiness – By Niall Williams, Shortlisted for the Walter Scott Prize for Historical Fiction 2020
ADULT
After dropping out of the seminary, seventeen-year-old Noel finds himself back in Faha; a small Irish parish where nothing ever changes, including the ever-falling rain. But one morning the rain stops and news reaches the parish – the electricity is finally arriving. With it comes a lodger to Noel's home, Christy McMahon.
Though he can't explain it, Noel knows right then: something has changed. As Noel navigates his coming-of-age by Christy's side, falling in and out of love, Christy's buried past radually comes to light, casting a glow on a small world and making it new.
Buy here: Kindle Edition £1.09, Paperback £7.49, Hardcover £17.63, FREE with Amazon Audible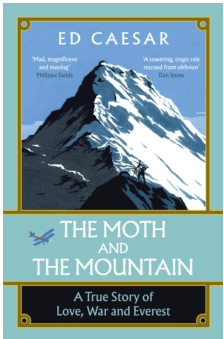 The Moth and The Mountain – By Ed Caesar
ADULT
In the 1930s, as official government expeditions set their sights on conquering Everest, a little-known World War I veteran named Maurice Wilson conceived his own crazy, beautiful plan: he would fly a Gipsy Moth aeroplane from England to Everest, crash land on its lower slopes, then become the first person to reach its summit – all utterly alone.
Wilson didn't know how to climb. He barely knew how to fly. But he had pluck, daring and a vision – he wanted to be the first man to stand on top of the world.
Traumatised by his wartime experiences and leaving behind a trail of broken hearts, Wilson believed that Everest could redeem him. This is the tale of an adventurer unlike any you have ever encountered: an unforgettable story about the power of the human spirit in the face of adversity.
Buy here: Kindle Edition £9.99, Paperback £9.01, Hardcover £15.19, FREE with Amazon Audible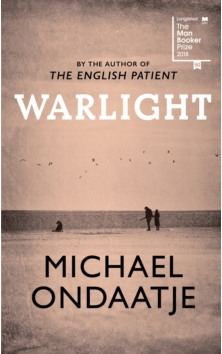 Warlight – By Michael Ondaatje, longlisted for the Man Booker Prize 2018, Shortlisted for the Walter Scott Prize for Historical fiction 2019
ADULT
The capital is still reeling from the war. 14-year-old Nathaniel and his older sister Rachel are abandoned by their parents and are left in the dubious care of a mysterious figure named The Moth.
Nathaniel is introduced to The Moth's band of criminal misfits and is caught up in a series of misadventures, but is this eccentric crew really what and who they claim to be? And most importantly, what happened to Nathaniel's mother and what secrets did she hide in her past?
Years later the adult Nathaniel, begins to slowly piece together using the files of intelligence agencies – and through reality, recollection and imagination – the startling truths of mysteries shaped decades earlier.
Buy here: Kindle Edition £3.99, Paperback £7.60, Hardcover £20,89 FREE with Amazon Audible