We're always looking for new ways to have fun at Burgess Hill Girls – especially the staff! Following the success of the well known TV show The Masked Singer, Mr Roberts Head of Classics and Latin had the idea of some of our teachers taking part in our very own version of The Masked Singer. In the true spirit of Burgess Hill Girls teachers put on their best masks and costumes and performed some of their favourite songs for the rest of the school to guess who was hiding under the mask. The videos premiered on the last day of half term during tutor time for all the students to watch and to no surprise they were well received! The winners of The Masked Singer were happy for us to share their performances with you. Enjoy!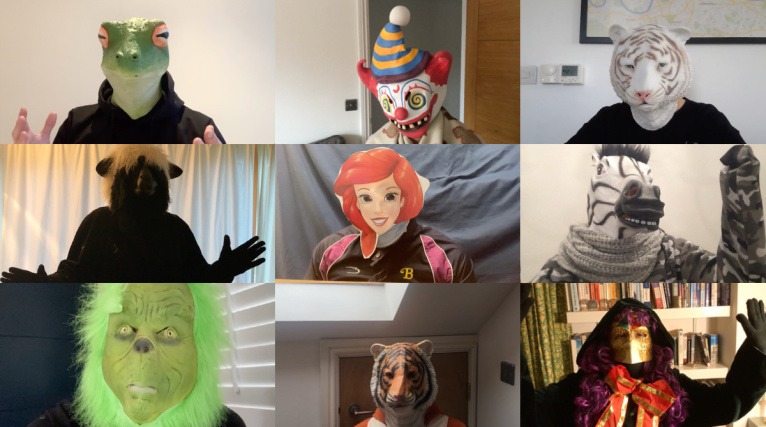 PERFORMERS
Zebra – Ms Flint, Assistant Head (Academic)
Harlequin – Mrs Murray, History
White Tiger – Miss Lester, German Lead
Ariel – Mr O'Brien-Blake, Assistant Head (Head of Sixth Form)
Tiger – Miss Clapp,Director of Sport
Clown – Mrs Tapping, PE
Sheep – Miss Walsh, Learning Support Coordinator
Frog – Mr Roberts, Head of Latin & Classics
The Grinch – Mrs Meredith-Jones, Speech & Drama
Well done to the winners. The winner of the Best Singer award went to Mrs Meredith-Jones with her festive Grinch mask. She sung Lady Gaga's Everytime We Say Goodbye. Mrs Murray was the winner of the Best Costume/Mask award with her Harlequin costume singing Abba's classic Waterloo and finally the Teacher Hardest To Guess was awarded to Miss Walsh with her performance of Strangers in the Night by Frank Sinatra dressed as a sheep. Thank you to all the teachers who took part and a special thanks to Mr Roberts for putting on a great show. We hope to do a version in person one day in the future!