A national lockdown won't stop us from celebrating World Book Day! There are many activities going on across the school including a challenge set by our English Department. The challenge is to guess the books that our English teachers are reading in the video below. Our pupils were separated into their houses and each book correctly guessed would be a point for their house. All of this done through Google Meet of course! Are you a lover of books and reading? See if you can guess which book is being read.
Here is the list of books to make it a little bit easier for you.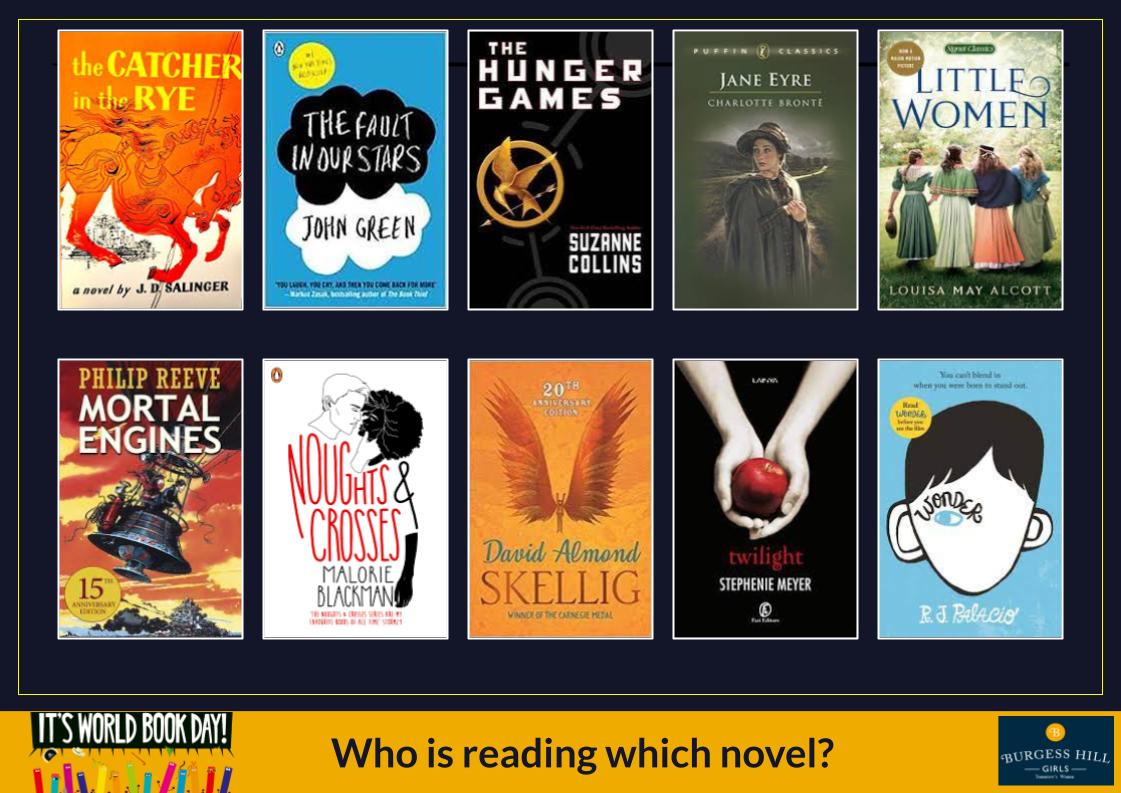 How do you think you did? Here are the answers!
The Catcher In The Rye by J.D. Salinger – Miss Walsh
The Fault In Our Stars by John Green – Mrs Marshall
The Hunger Games by Suzanne Collins – Sarah Kruschandl
Jane Eyre by Charlotte Bronte – Ms Flint
Little Women by Louise May Alcott – Mrs Davies
Mortal Engines by Philip Reeve – Mrs Risley
Noughts & Crosses by Malorie Blackman – Mr Aizenberg
Skellig by David Almond – Mrs Negus
Twilight by Stephanie Meyer – Mrs Brookland
Wonder by R.J. Palacio – Ms Akehurst