We're back for another Book Of The Month! We hope you enjoy them.

Conker The Chameleon – By Hannah Peckham
Genre: Personal/Social Issues | Ages: 2-4
Conker is a chameleon that can't change colour to express his feelings like other chameleons can. This makes him sad but he comes up with a brilliant idea to fit in so other chameleons can tell how he is feeling. On his journey, he realises that being unique isn't always a bad thing!
Buy here Paperback £6.57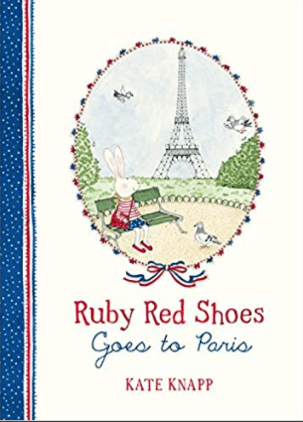 Ruby Red Shoes Goes To Paris – By Kate Knapp
Genre: Adventure | Ages: 5-7
Ruby Red Shoes and her grandma, are on holiday in Paris and Ruby is bursting with excitement as she explores. In Paris, she's able to practice her best French, eats buttered baguettes, and rush about with a special new friend who shows her the sights. Ruby will be making memories she'll treasure forever.
Buy here Kindle Edition £5.99, Hardcover £7.85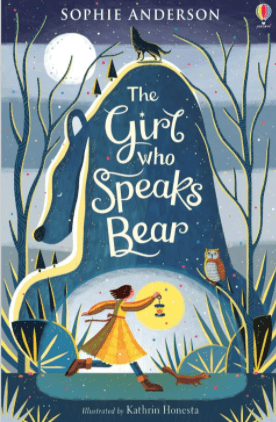 The Girl Who Speaks Bear – By Sophie Anderson
Genre: Fairytale/Adventure | Ages: 8-10
Yanka, has always felt like an outsider. Found in a bear cave when she was a baby and raised by a foster mother, she's always wondered where she came from. But when something very unusual begins to happen to her, it's the push she needs to leave her village on a quest to discover her true family, and who she really is.
Buy here Kindle Edition £2.99, Paperback £6.49, Hardcover £20.00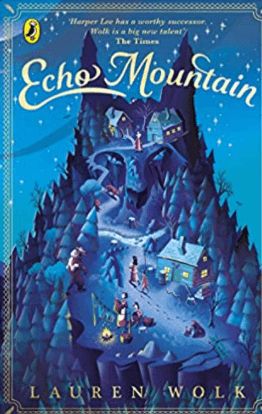 Echo Mountain – By Lauren Wolk
Genre: Historical Fiction| Ages: 11-13
Ellie is 12 and lives in a rural mountain community in 1930's America. Her family have lost everything due to the Great Depression, and are trying to rebuild their lives whilst taking care of her father who is in a coma after an accident. Ellie feels the accident was her fault and embarks on an adventure to try and find a cure for her beloved 'pa'.
Buy here Kindle Edition £8.99, Paperback £6.55, Hardcover £10.49, FREE with Amazon Audible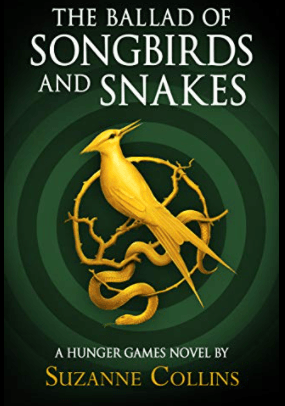 The Ballad of Songbirds and Snakes – By Suzanne Collins
Genre: Dystopia | Ages: 13-15
A prequel to The Hunger Games series, this tale gives us the backstory to the infamous President Snow and how he helped restore the family name to its former glory.
Buy here Kindle Edition £9.02, Paperback £7.37, Hardcover £9.49, FREE with Amazon Audible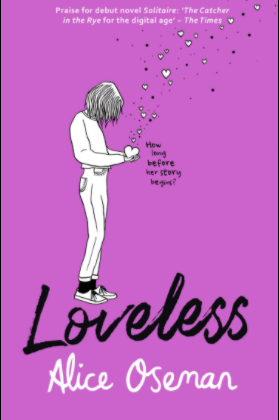 Loveless – By Alice Oseman
Genre: Autobiography | Ages: 16-18
Georgia has never been in love – but she's sure she'll find her 'person' one day. As she starts university in a new town far from home, Georgia's ready to find romance, but when her romance plans wreak havoc, Georgia starts to question why love seems so easy for other people but not for her. With new terms thrown at her – asexual and aromantic – Georgia is more uncertain about her feelings than ever. Is she destined to remain loveless? Or has she been looking for the wrong thing all along?
Buy here Paperback £5.49, Kindle Edition £4.99, Hardcover £13.71, FREE with Amazon Audible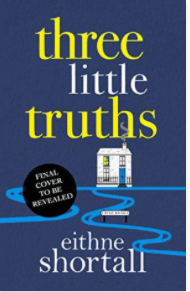 Three Little Truths – By Eithne Shortall
ADULT
Three neighbours are looking for a fresh start…Martha was a force of nature, but since moving to Dublin under mysterious circumstances, she can't seem to find her niche. Robin was the 'it' girl at school but now she's back at her parents', a single mum with a four-year-old. Edie has the 'perfect' life, but she longs for a baby, acceptance, and to find out why her dream husband is avoiding their dream future. The friendships of these three neighbours will change their lives forever.
Buy here: Kindle Edition £2.84, Paperback £7.37, FREE with Amazon Audible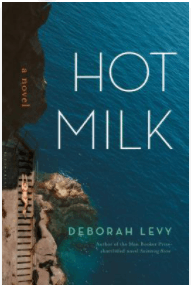 Hot Milk – By Deborah Levy
ADULT
Sofia, a young anthropologist, has spent much of her life trying to solve the mystery of her mother Rose's illness. As a last attempt to solve the mystery, they travel to the arid coast of southern Spain to see a famous consultant, Dr. Gomez, in the hope that he might cure Rose of this unpredictable limb paralysis. As Rose's illness becomes increasingly baffling, Sofia discovers her own desires within the bleakness of this desert community.
Buy here: Kindle Edition £5.99, Paperback £6.95, Hardcover £1.07, FREE with Amazon Audible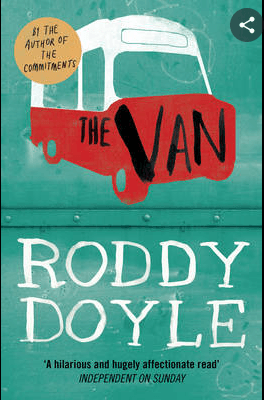 The Van – By Roddy Doyle
ADULT
Jimmy is unemployed, spending his days alone and miserable. When his best friend, Bimbo, also gets laid off, they spend the long boring days being miserable together. Things seem to look up however, when they buy a dilapidated fish-and-chip van and go into business selling cheap 'grub' to the drunk and the hungry–and keeping one step ahead of the environmental health officers.
Buy here: Kindle Edition £4.99, Paperback £7.15, Hardcover £3.98, FREE with Amazon Audible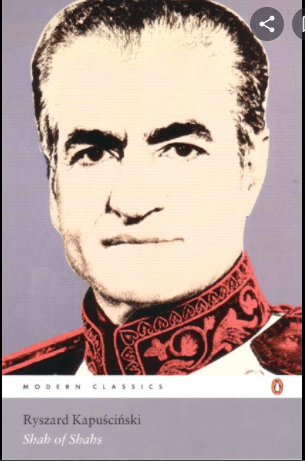 Shah of Shah's – By Ryszard Kapuściński
ADULT
The last Shah of Iran, was one of the most infamous of the United States' client-dictators, who resolved to transform his country into 'a second America in a generation', only to be toppled virtually overnight. From his vantage point as an observer of the break-up of the old regime, journalist Kapuscinski, gives a compelling history of conspiracy, repression, fanaticism, and revolution.
Buy here: Kindle Edition £5.49, Paperback £6.95, Hardcover £33.32