Now that we have the full Burgess Hill Girls community back it would be easy to forget that for a few months it was mainly just boarders and boarding staff on site. From December 2020 to March 2021 a significant proportion of our boarding community, nineteen boarders from China, Russia, Hong Kong and South Africa, were not able to return home to their families. So, we can hopefully remember it a little while longer, we thought we would write a blog to commemorate the special times we all had together.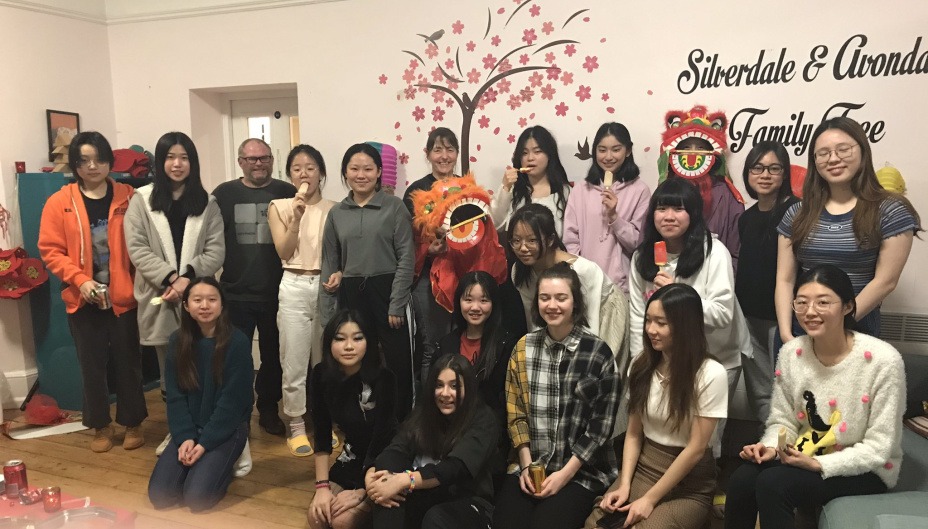 We are still in awe of our boarders' resilience and positivity over this period. We know it has been very hard for them not to be able to return home and see their family. At the same time, we know the last few months have been a special time that they will not forget. Credit should go to our boarding staff, and other school staff too, who have worked immensely hard to look after the boarders, helping them to feel even more at home and keeping them occupied with a never-ending array of activities. Here are some of the highlights so far this year.
WE LEARNT TO PAINT LIKE PICASSO
One of our favourite activities is to show our creative flair; we are a community of artists and draw (excuse the pun) inspiration from emulating the great masters. Painting and drawing also offers lots of opportunity for some quiet reflection and mindfulness. The finished masterpieces were so good we framed them all and proudly hung them around the house for all to enjoy.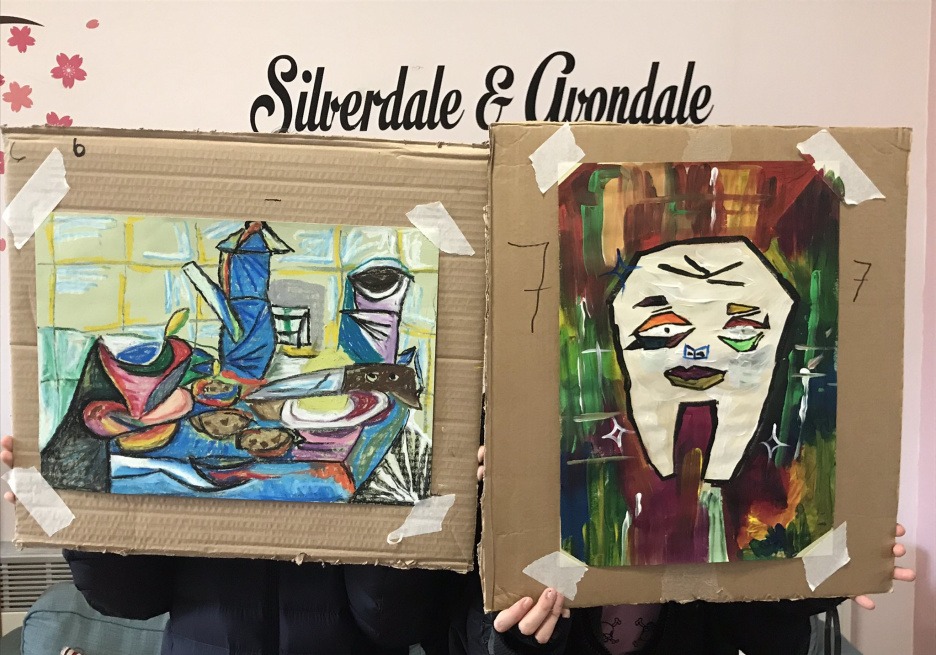 MR SPORTY JOINED THE TEAM
Mr Wilson aka Mr Sporty (everyone gets a Miss or Mr name at Burgess Hill Girls), joined the boarding staff team. His love of sport and reading and life in general has been infectious, getting the borders out of their comfort zones and loving it too!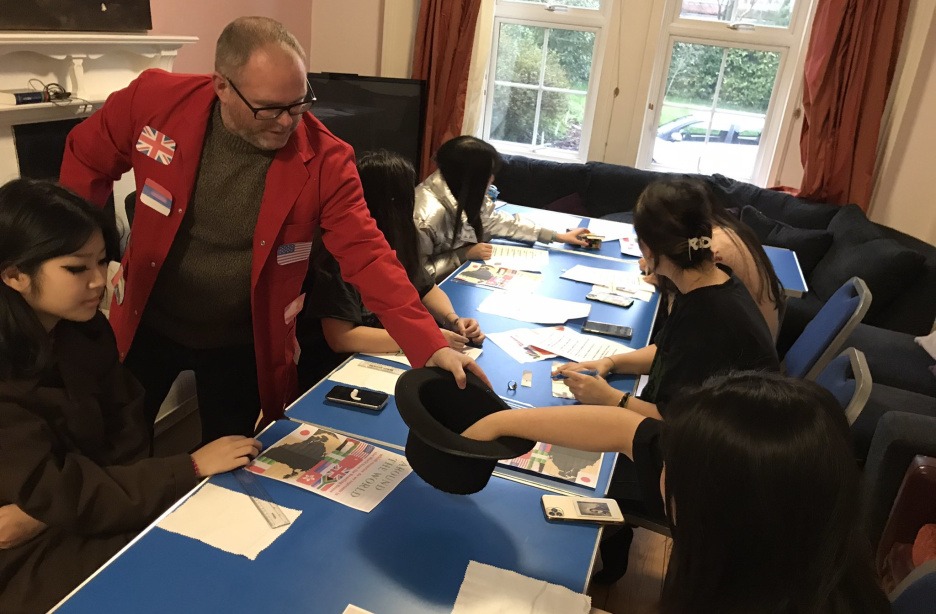 HAPPINESS CHALLENGE #2
After a successful launch of the Happiness Challenge in 2020 we decided to bring it back at the start of 2021. Some of the daily challenges girls have given themselves include photographing nature on the Burgess Hill Girls site (we made friends with squirrels, hedgehogs and a variety of birds), writing someone special a thank you note and looking after the Nursery's newly hatched chicks.
INVENTING NEW GAMES
It is not just the pupils who have been challenging themselves, the boarding staff have been challenging themselves to invent some new games for us all to play. So far we have had Mr Wilson's 'Round the World' Game, Miss Smith's 'The Boarding Board' Game and Miss Donson's 'Bounce Your Ping Pongs'.
WE LOVE JIGSAWS
We love jigsaws. They bring the girls together in a collective effort and are a great stress reliever with meditative benefits. Apparently they also improve short-term memory and visual-spatial reasoning! So far this year we have completed pictures of Hogwarts, which, being 3D, blew our minds as our eyes were always playing tricks on us! The Halloween puzzle took 2 attempts and was frustratingly hard to complete. Mrs Beels has found us 3 limited edition Disney Princess puzzles which we are saving for the Spring holidays.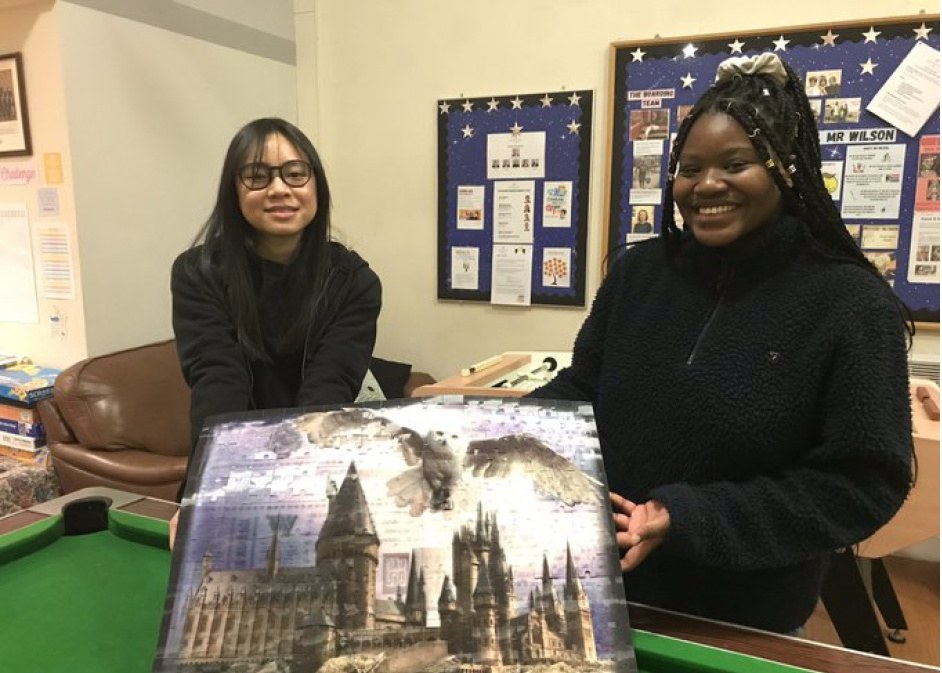 SUPER ENRICHMENT SESSIONS
This is a new initiative where we link a fun activity to a STEM subject. The boarders have made 'sherbet dipdabs', slime, and we can't reveal what we learnt in the Harry Potter Potions Class!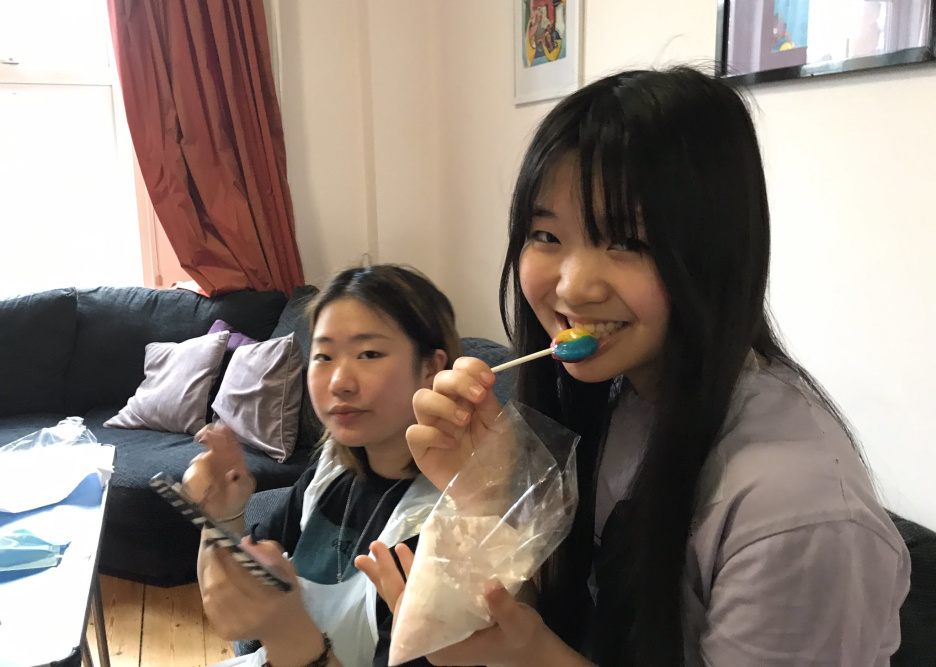 HAUTE CUISINE
Our catering team have really been pulling out the stops for the boarders with a variety of gourmet dishes; French Apple Tarts, Garlic and Lemon Prawns, Korean Pork and Baked Seabass with Sesame. When they have not been too full the girls have also been enjoying their favourite snacks from home, available by the boarding tuck shop in exchange for reward tokens. We also ran a night-time treasure hunt where the boarders had the chance to find 200 tokens!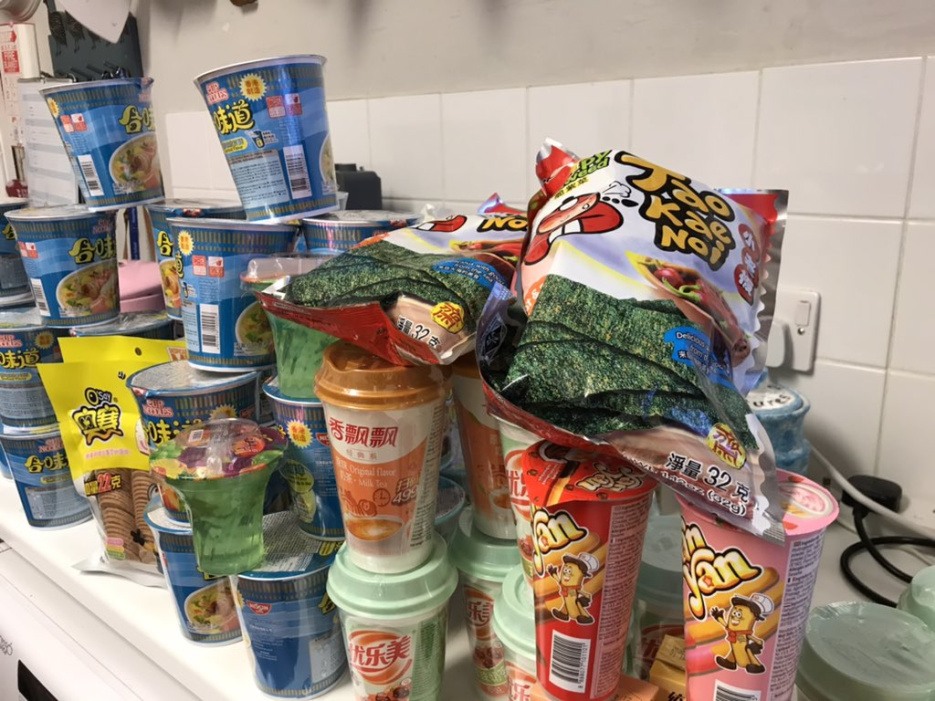 KEEPING ACTIVE
We have had some highly competitive netball games, there is nothing better to unite our family. The games are hilarious at times, with slightly dubious footwork (don't tell Director of Sport, Miss Clapp, she would not approve!). We had a taster Martial Arts lesson, an activity suggested by the girls. We also ensure we make good use of our beautiful grounds, be it for an energetic run or a leisurely stroll.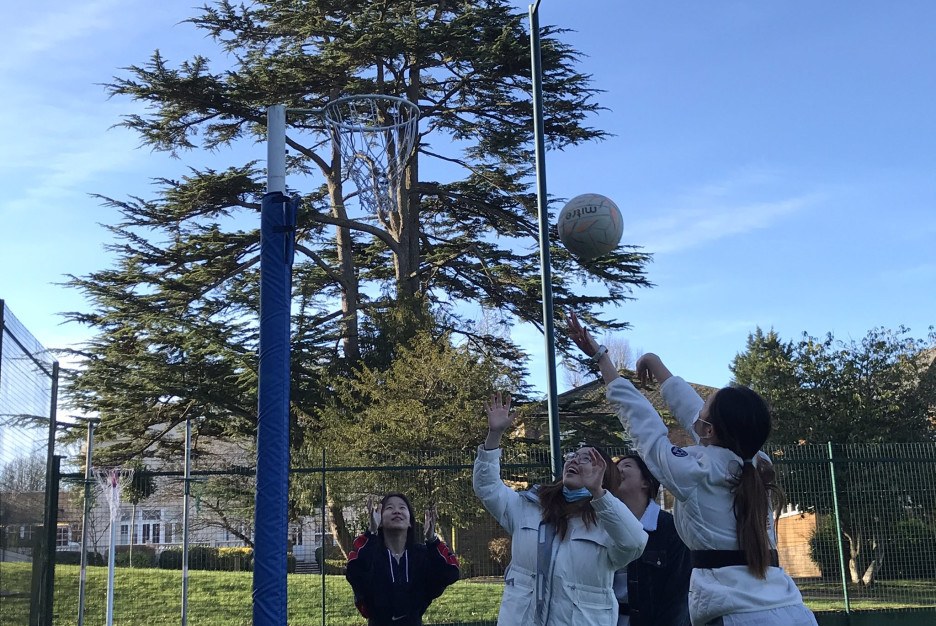 WEEKLY WELCOMING
Finally we would like to celebrate all the other boarders who have returned 'back to the fold' this month. Each time one of our boarders arrives back home, it feels like an additional surge of energy races through the house. Now, as a community, we are very nearly complete and we look forward to a short holiday and then another fun, energetic term together!