Here are April's book recommendations, as always we have one for everyone. Let us know how you get on!

Arlo: The Lion Who Couldn't Sleep – By Catherine Rayner
Genre: Social Issues/Wildlife | Ages: 2-4
Arlo the lion is exhausted. He just can't drop off, no matter what he tries. It's either too hot, or too cold; too loud or too quiet. But then he meets Owl. She can sleep through the day, which isn't easy when most other animals are awake! Will Arlo ever get any rest and can Owl help?
Buy here Paperback £6.55, Kindle Edition £6.99, Hardcover £8.62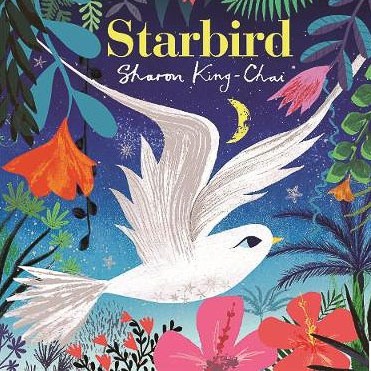 Starbird – By Sharon King-Chai
Genre: Magical | Ages: 5-7
Starbird's songs weave the richest dreams and captivates all who hear him, but when the Moon King traps him in a cage, the colour and life in his voice begin to drip away. Will he ever be free to sing again?
Buy here Paperback £6.99, Kindle Edition £4.99, Hardcover £8.62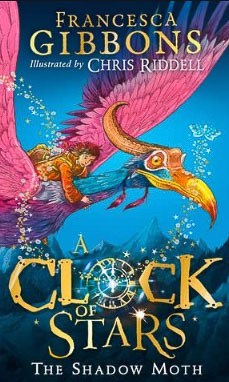 A Clock of Stars: The Shadow Moth – By Francesca Gibbons, Illustrated by Chris Riddle
Genre: Adventure/Fantasy | Ages: 8-10
Grandma takes Imogen and Marie out for tea – but when Imogen spots a beautiful moth in the café gardens, she can't help but follow it through a door in a tree…
Joined by Marie, the pair tumble into a magical world and meet Prince Miroslav, who lets them stay in his castle. But with the King keeping a dangerous secret, will the girls manage to stay safe, and find their way back home?
Buy here Kindle Edition £7.99, Paperback £6.55, Hardcover £8.74, FREE with Amazon Audible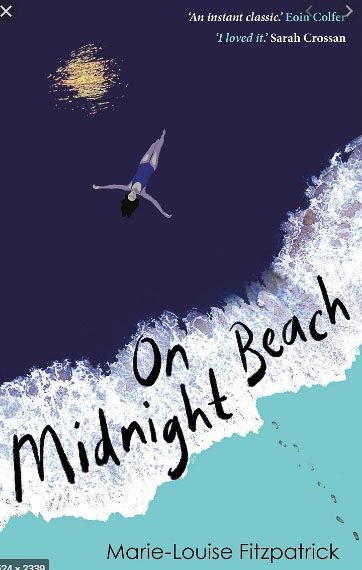 On Midnight Beach – By Marie-Louise Fitzpatrick
Genre: Reality | Ages: 11-13
When a dolphin takes up residence in Carrig Cove, Ireland, Emer and her best friend, Fee, feel like they have an instant connection with it. Then Dog Cullen and his sidekick, Kit, turn up, and the four friends begin to sneak out at midnight to go down to the beach, daring each other to swim closer and closer to the creature. But the fame and fortune the dolphin brings to their small village builds resentment amongst their neighbours across the bay, old hatreds fester, and suddenly everything feels worth fighting for.
Buy here Kindle Edition £5.03, Paperback £6.49, FREE with Amazon Audible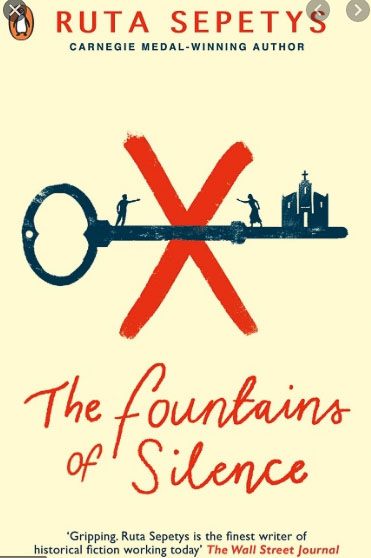 The Fountains of Silence – By Ruta Sepetys
Genre: Historical Fiction | Ages: 13-15
Madrid, 1957. Under fascist rule, Spain is hiding a dark secret. Daniel Matheson, the son of an oil tycoon, arrives with his parents hoping to connect with the country through the lens of his camera. But Daniel's photographs leave him with uncomfortable questions amidst shadows of danger. Lives and hearts collide, revealing an incredibly dark side to the beautiful, sunny Spanish city.
Buy here Kindle Edition £4.99, Paperback £6.55, Hardcover £11.98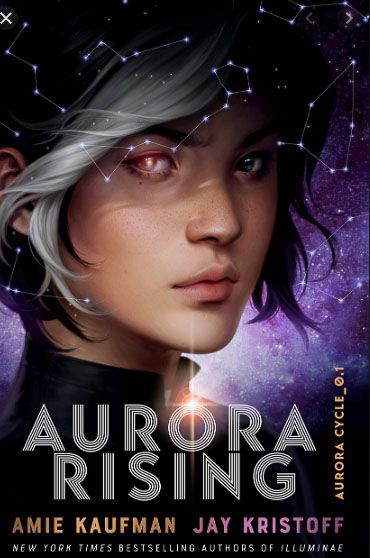 Aurora Rising – By Annie Kaufman and Jay Kristoff
Genre: Sci-Fi | Ages: 16-18
The year is 2380, and the graduating cadets of Aurora Academy are being assigned their first missions. Star pupil Tyler, is ready to recruit the squad of his dreams, but his own stubborn heroism sees him stuck with the dregs nobody else in the Academy would touch. But Ty's squad isn't even his biggest problem—that would be the girl he's just had to rescue from interdimensional space. Trapped in cryo-sleep for two centuries, she's a girl out of time. Could she be the catalyst that starts a war millions of years in the making, and Tyler's squad of losers might just be the last hope for the entire galaxy!
Buy here Paperback £7.37, Kindle Edition £1.99, Hardcover £11.29, FREE with Amazon Audible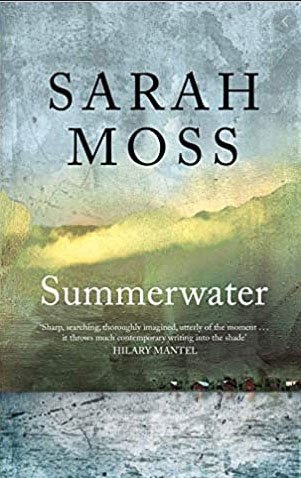 Summerwater – By Sarah Moss
ADULT
On the longest day of the summer, twelve families sit cooped up in a faded Scottish cabin park.
A woman goes running up the Ben as if fleeing; a retired couple reminisce about neighbours long since moved on; a teenage boy braves the dark waters of the loch in his kayak. Each person is wrapped in their own cares but increasingly alert to the makeshift community around them. One particular family, a mother and daughter without the right clothes or the right etiquette starts to draw the attention of the others. Tensions rise and all watch on, unaware of the tragedy that lies ahead, as night finally falls.
Buy here: Kindle Edition £8.49, Paperback £7.37, Hardcover £10.26, FREE with Amazon Audible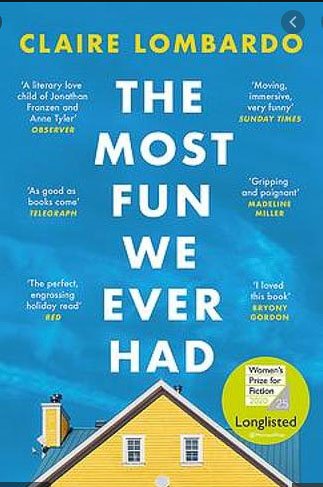 The Most Fun We Ever Had – By Claire Lombardo
ADULT
When Marilyn and David fall in love in the 1970s, they are blithely ignorant of all that's to come. By 2016, their four radically different daughters are each in a state of flux. Above it all, the daughters share the lingering fear that they will never find a love quite like their parents'.
As the novel progresses through the tumultuous year following the arrival of Jonah – the child given up by one of the daughters in a closed adoption years before, we are shown the rich and varied tapestry of this family's past: years marred by infidelity, and resentment, but also the inspirational moments of joy that makes everything else worthwhile.
Buy here: Kindle Edition £0.99, Paperback £7.37, Hardcover £30.75, FREE with Amazon Audible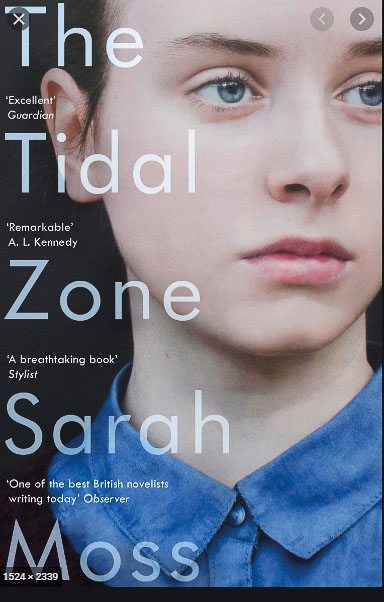 The Tidal Zone – By Sarah Moss
ADULT
Adam is a stay-at-home dad who is also working on a history of the bombing and rebuilding of Coventry Cathedral. He is a good man and is very happy. But one day, he receives a call from his daughter's school to inform him that, for no apparent reason, fifteen-year-old Miriam has collapsed and stopped breathing. In that moment, he is plunged into a world of waiting, agonising, not knowing.
The story of his life and the lives of his family are rewritten and re-told around this shocking central event, around a body that has inexplicably failed.
Buy here: Kindle Edition £6.49, Paperback £6.99, FREE with Amazon Audible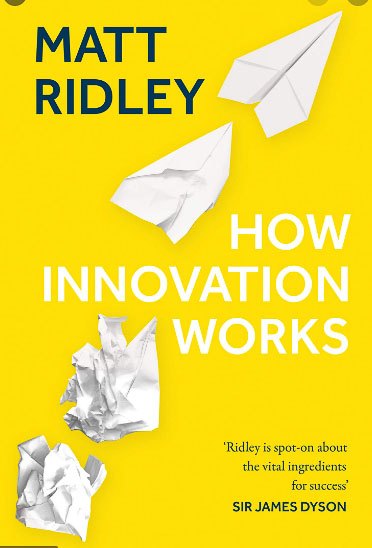 How Innovation Works – By Matt Ridley
ADULT
Innovation is the main event of the modern age, the reason we experience both dramatic improvements in our living standards and unsettling changes in our society. Forget short-term glitches like Donald Trump and Brexit, it is innovation itself that explains them and that will itself shape the 21st century for good and bad.
Matt Ridley argues in his book, that we need to change the way we think about innovation, to see it as an incremental, bottom-up, unplanned process that happens to society as a direct result of the human habit of exchange, rather than an orderly, top-down process developing according to the big picture.
Buy here: Kindle Edition £4.99, Paperback £8.03, Hardcover £10.10, FREE with Amazon Audible