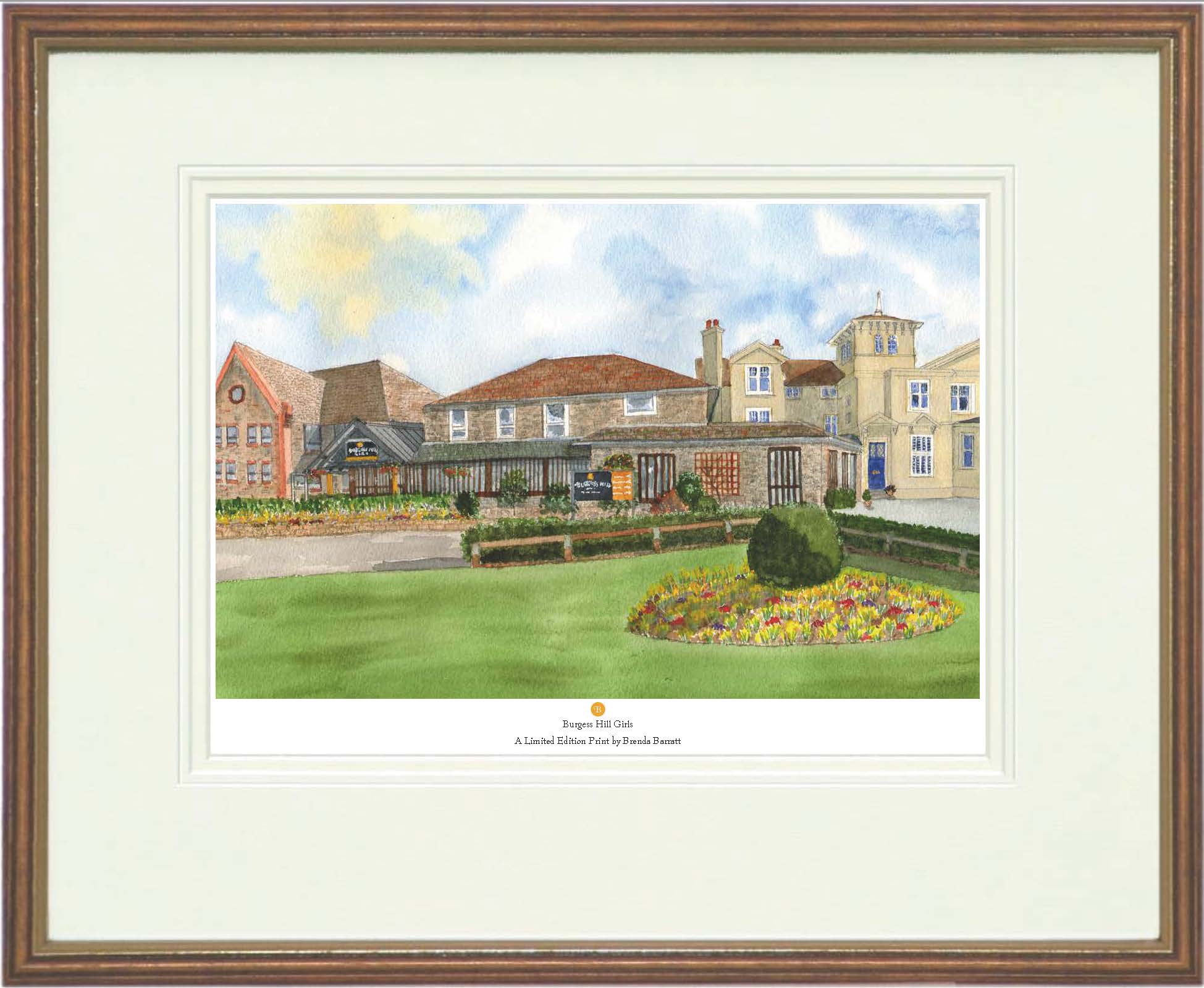 This lovely watercolour of Burgess Hill Girls was painted by house portrait artist Brenda Barratt. The painting is outside the front of our school, an iconic area which each member of the community, as well as Burgess Hill residents, know well. Head Mrs Laybourn has the beautiful print proudly hung in her office.
The painting would make a lovely memento for all of our community, from students, staff and alumni. The watercolour is offered with a wood and gilt frame and double mount or a more modern plain white frame and each print is hand signed and numbered.
For our overseas students, a print can be rolled into a cardboard tube and placed in suitcases for taking home. Delivery of these will be to the school once a week.
For more information and prices, head over to Brenda's website.
You can contact Brenda Barratt on 07932 060031/01825 733885