We are delighted to share news that Burgess Hill Girls has been shortlisted for the 2021 Independent Schools of The Year Awards. The Award we have been shortlisted for is 'Outstanding New Initiative'. You can read our entry below.
Our outstanding new initiative this year was not a multi-million-pound sports complex, or a state-of-the-art robotics studio, but a single-minded desire to get more of our community reading for pleasure.
Why? Because of the well-established links between reading and mental development, certainly, but more importantly because of its positive effect on wellbeing and mental health. With Coronavirus limiting our students' potential to take part in normal life, we recognised that the promotion of reading could be a wonderful diversion, and for those that had lapsed, could help them rediscover the joy, the escapism and the mental health benefits that come from reading.
So, we launched a series of initiatives tailored to the different audiences of our school community.
We published 'Book of the Month' recommendations, distributed weekly during lockdowns, with selections for each age group, from children in the Nursery through to parents and grandparents. Recommendations were published on the school website, and via social media campaigns to encourage readers to 'swipe less and read more'.
For younger audiences we made 'Bedtime Story' videos featuring our school leaders reading their favourite children's books. Each story was illustrated by our pupils, giving them an opportunity to take an active role in storytelling, but also greater motivation to watch and listen.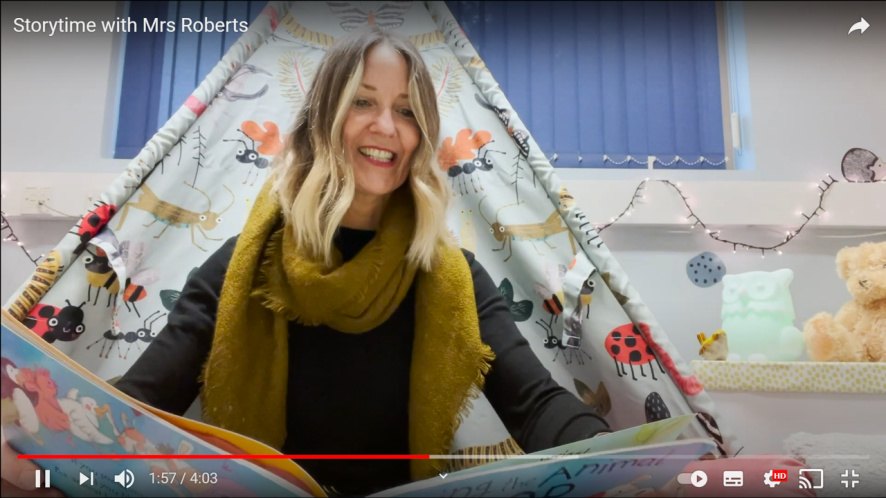 We secured an exclusive opportunity to interview author Jacqueline Wilson. Prep School pupils wrote summaries of their favourite Jacqueline Wilson book, then two winners were selected to conduct the interview with Jacqueline.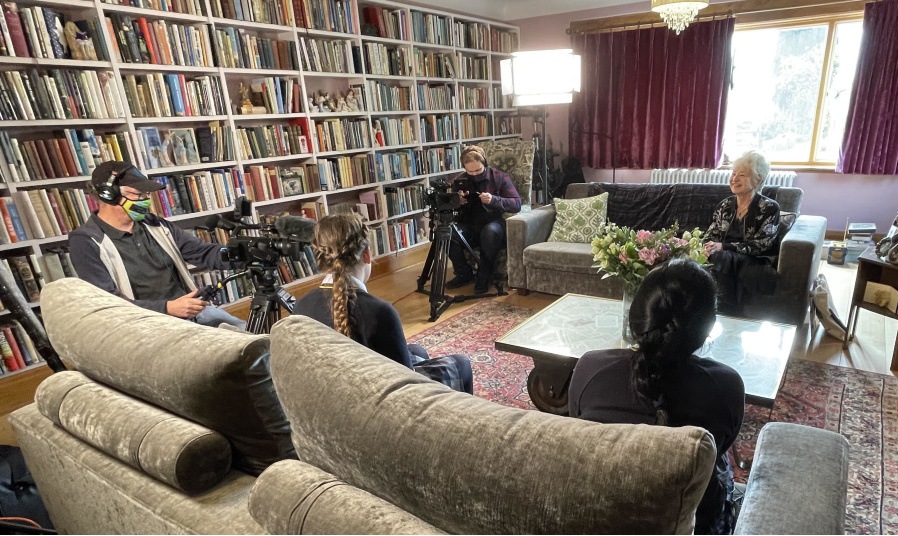 In the Senior School, our English teachers recorded videos of themselves reading excerpts from their favourite books, and pupils were challenged to guess the book. Pupils in Year 9 wrote and illustrated their own books and read them to pupils in Reception and Year 1 classes. Our alumnae also got involved, forming a monthly reading group with Sixth Formers.
The early teenage years are often a time when girls stop reading for pleasure, and it is no coincidence that is also a time when they discover social media. So, our latest initiative, BookSmart, is a YouTube book club, targeted specifically at this age group on social media. Every month we share a new BookSmart video, featuring our Year 8 and 9 pupils interviewing their favourite authors and sharing their Young Adult (YA) book recommendations.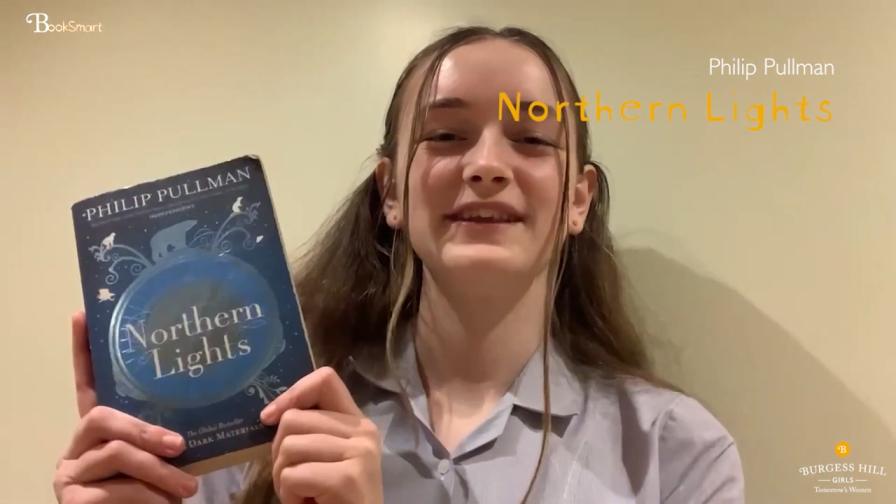 It is not just current pupils who benefit; all children visiting the school receive a book in their prospectus pack. They are invited to choose from a range of books, either written by our alumnae or relating to the four inspirational women behind our school house names; Austen (Jane), Williams (Serena), Watson (Emma) and Pankhurst (Emmeline).
So, is it working? In a survey of over 300 pupils after the third lockdown, 80% said that reading made them feel calm; 49% said it made them feel happy; 44% said they had read more over the last year; and 43% said that reading had made things better. Reading more, and feeling calmer, and happier. Could we wish for anything more for our pupils?