Last month we celebrated National Boarding Week.
Now, there are many National Days and Weeks to be celebrated, but we believe this is one week that deserved a massive celebration this year. As most of our boarding community comes from overseas it has been a particularly challenging year and more for our boarders and their families, and our staff too of course who have worked tirelessly to help the community stay happy, healthy and focused on their learning.
We also love National Boarding Week because it is a special opportunity for us to have lots and lots of fun, even more than normal if that's possible!
The theme for this year was 'mental health and wellbeing'. With this in mind our Boarding Council of pupils and staff decided on the following activities:
Welcome Cards for New Boarders
It is only 40 days or so until our new boarders arrive at Burgess Hill Girls at the end of August. Tricia, our new Boarding Prefect for 2021/2022, thought it would be a nice gesture to send them all a card to welcome them to our home.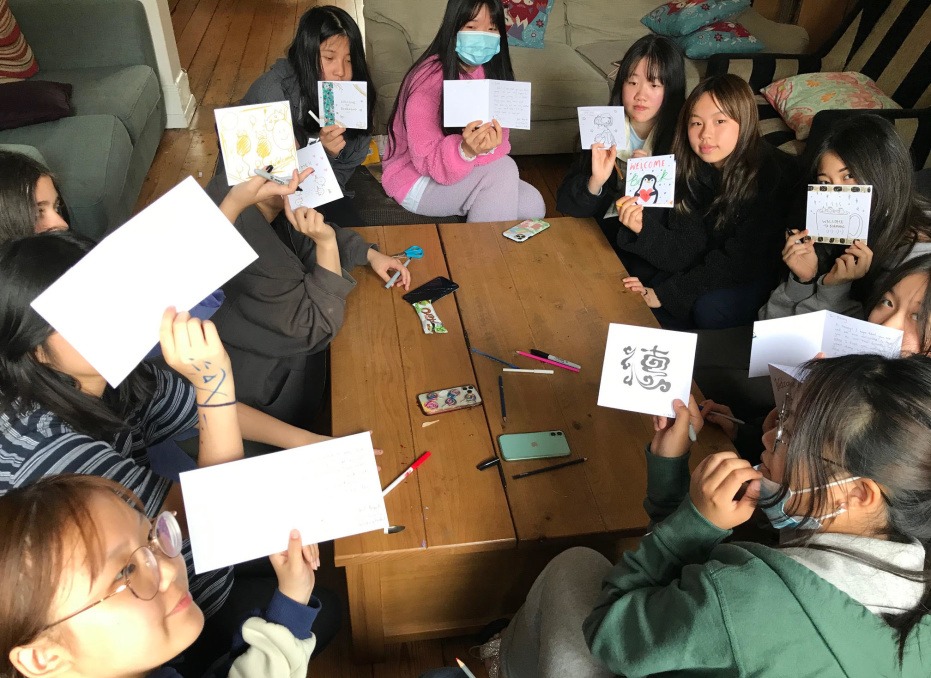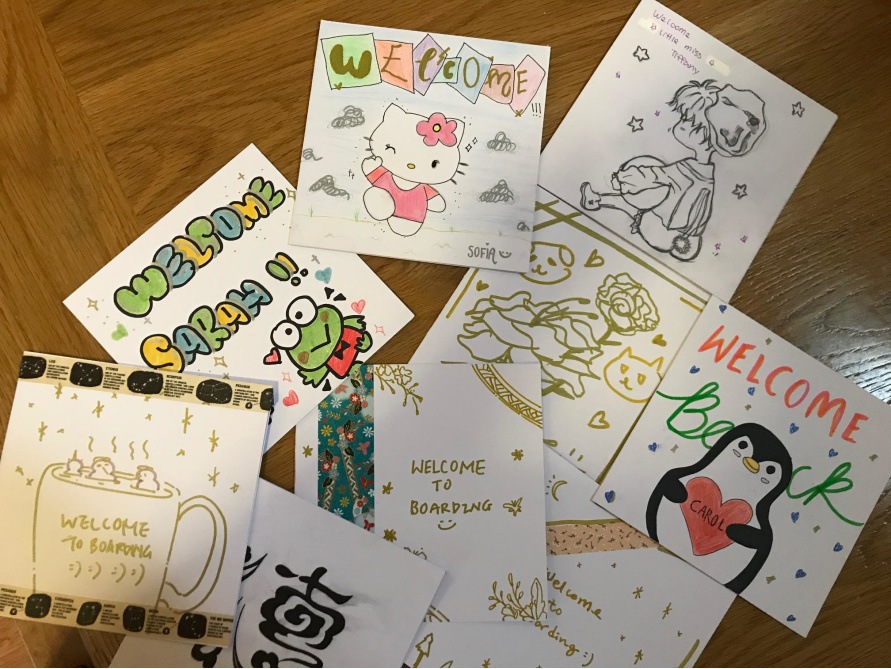 Outdoor Fun & Fitness
To encourage everyone to get outside and enjoy the fresh air we hired some giant games, including Twister, Jenga, Connect 4 and a giant Gladiator Duel Inflatable.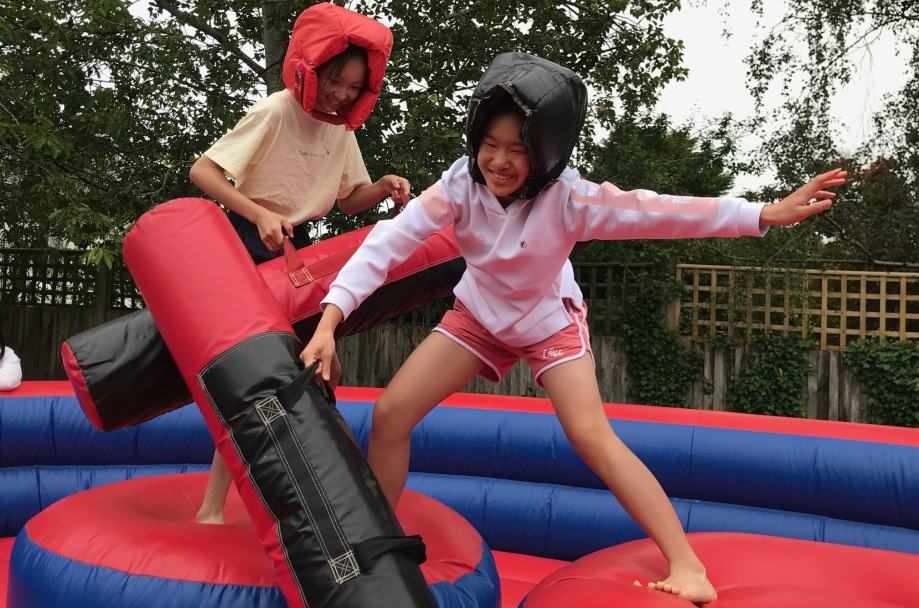 1st Boarding Bake Off
This event was inspired by the Great British Bake Off but with a special boarding twist. Students selected cards with unusual ingredients to be incorporated into their bake. We don't think Paul and Pru would have been brave enough to taste our cakes but Mrs Beels was!
Clothing Donations
Each student donated five items from their wardrobe to G.I.F.T., a local organisation in Burgess Hill that supports young mums and families who have fallen on hard times.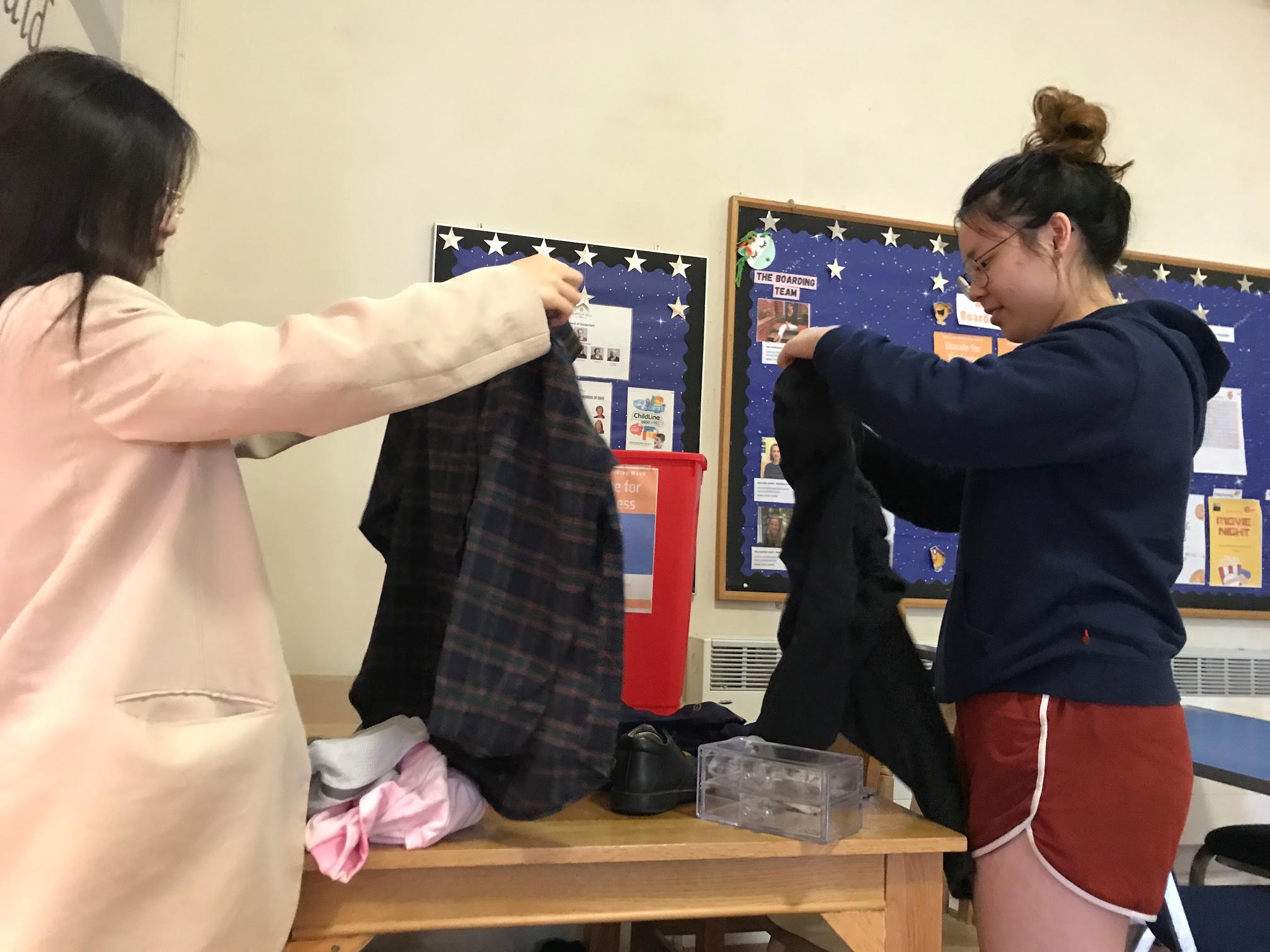 Human Family Poem
We ended the week with a poem, an interpretation of Human Family by Maya Angelou.
I note the obvious differences
in the human family.
Some of us are serious,
some thrive on comedy.
Some declare their lives are lived
as true profundity,
and others claim they really live
the real reality.
The variety of our skin tones
can confuse, bemuse, delight,
brown and pink and beige and purple,
tan and blue and white.
I've sailed upon the seven seas
and stopped in every land,
I've seen the wonders of the world
not yet one common man.
I know ten thousand women
called Jane and Mary Jane,
but I've not seen any two
who really were the same.
Mirror twins are different
although their features jibe,
and lovers think quite different thoughts
while lying side by side.
We love and lose in China,
we weep on England's moors,
and laugh and moan in Guinea,
and thrive on Spanish shores.
We seek success in Finland,
are born and die in Maine.
In minor ways we differ,
in major we're the same.
I note the obvious differences
between each sort and type,
but we are more alike, my friends,
than we are unalike.
We are more alike, my friends,
than we are unalike.
We are more alike, my friends,
than we are unalike.