We have now reached Autumn half-term so we thought it was a good time to give you an update of what we have been up to in boarding. For what seems like the first time ever, due to the relaxing of COVID-19 restrictions at the end of the summer, we have been able to get out and about in Burgess Hill, Brighton and Sussex. Here is a recap of some of our favourite outings in the last month or two.
BURGESS HILL
Only five minutes from Burgess Hill Girls is our local town of Burgess Hill. To help us get to know each other and our local surroundings we all took part in an orienteering challenge, split up into teams we raced around the local town in order to complete the "find the "B" treasure hunt and be the winning team!
BRIGHTON
We love that we can regularly visit Brighton, a seaside city only 20 minutes from Burgess Hill Girls. Some of our favourite things to do include visiting the Royal Pavilion (the home of George IV in the 18th century), Brighton Pier and the beach of course (even though it is a pebble beach, not sandy). We also love going shopping in the main shopping centre in Brighton, Churchill Square.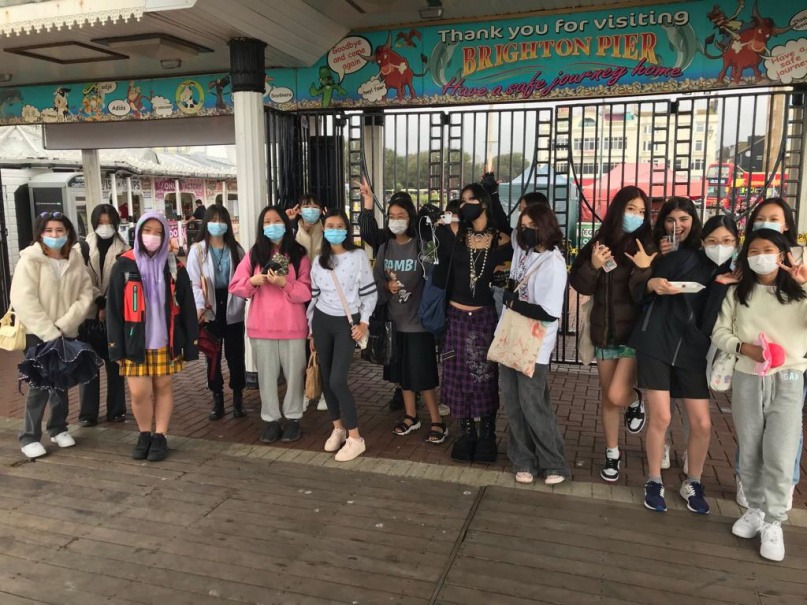 GO KARTING
Less than 10 minutes from Burgess Hill Girls is QLeisure Go Karting in Albourne, West Sussex. All the boarding community went as part of our induction of getting to know each other. Well done to Angelina, Jutta and Shari who made it onto the podium.
Angelina was thrilled with her performance:
"I loved it because I was the fastest! I liked the competition between us and it was great to try something new together."
CINEMA
We have regular outings to the cinemas in Crawley and Brighton. The last film we saw was Shang-Chi and the Legend of the Ten Rings.
NERF GUN AND WATER FIGHTS!
We do not actually have to leave Burgess Hill Girls for this as there is plenty of space in the gardens outside our boarding houses. But it is one of our favourite fun induction activities!
One of our new boarders, J in Year 7, is a big fan:
"It was fun to go up and try to hit each other, but it was easy for me because I'm so small! It is a nice way to get to know each other and work as a team."