Talented musician 12-year-old Daisy is set to finally meet her fellow members of the National Children's Orchestra after two years of lockdown preventing her play with them side by side.
Daisy, one of our music scholars, successfully auditioned last year and the year before to play her trombone in the prestigious orchestra but thanks to Covid could only play with them remotely.
But now, having passed the audition this year for the Under 12s, she is all set to finally play in real life with them.
The National Children's Orchestra provides orchestral training for children aged 7 to 14. The organization comprises five age-banded orchestras and six regional orchestras. Entry is by audition and every year approximately 500 young musicians from across the country are selected to play in the orchestras. It offers a life-changing experience to talented young musicians.
Daisy will now be heading off to Easter and Summer week-long residential courses to meet her fellow musicians and play alongside them, culminating in a concert. She will learn from exceptional NCO tutors, experience the joy and power of playing in a live ensemble and will enjoy getting to know fellow young musicians, spending spend 6-7 hours in rehearsals.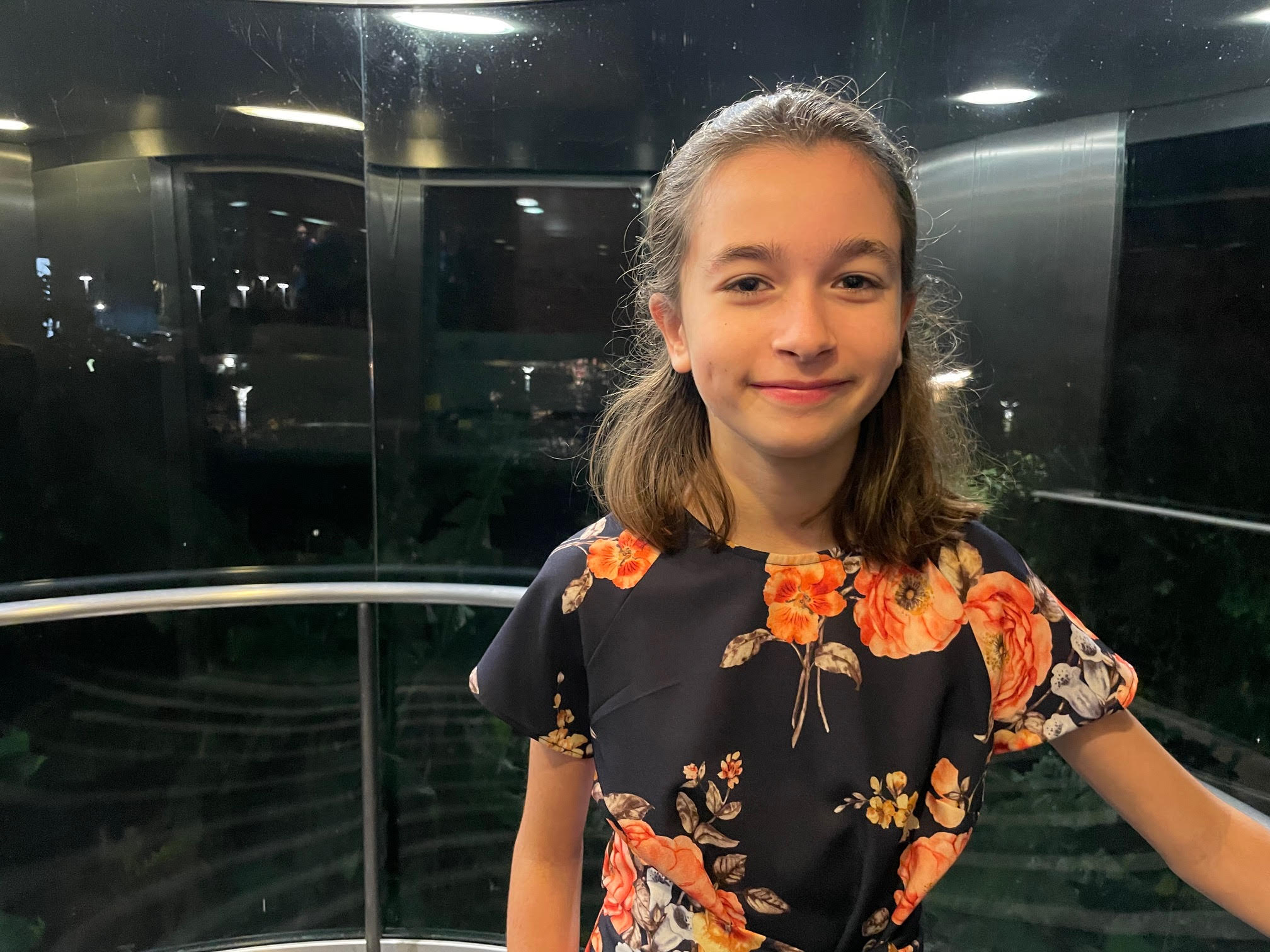 Said mum Rachael Hogan: "2022 will be Daisy's third year in the NCO – the last two years have had to move online. She had to submit a video audition during the summer holidays and found out that she had a place in November. We had to film the audition at home and she played along to a recorded track. She enjoyed making the video as NCO asked her to choose a favourite piece and really show how much she loved to play."
"She has been playing the trombone since she was 6 when she was inspired by a fellow pupil she saw playing it at school. Daisy plays the piano and viola as well but still manages to practice every day as well as playing in the school orchestra, jazz band and Evolution Brass – a band run by her teacher. She is also currently preparing for her Grade 6 exam and getting ready to appear with the Glyndebourne Youth Opera chorus at the famous venue for its Christmas Concert. They'll also be singing at the Brighton Christmas Festival. It's going to be a busy time for her!"
Head Liz Laybourn added: "What a wonderful opportunity for Daisy to showcase her talents. She has shown amazing determination to continue with her practising despite successive lockdowns and we are so proud of her. She really does deserve to finally meet her fellow musicians!"