Senior citizens were treated to an early taste of Christmas when the pupils at Burgess Hill Girls laid on an afternoon of festive celebrations.
Organized by Year 11 students and held every year except 2020, the event sees students from across our school helping out to provide a fun afternoon, from making table decorations to serving tea and cakes.
From drama and poetry readings to carol singing and musical numbers, the children pull out all the stops to entertain their guests.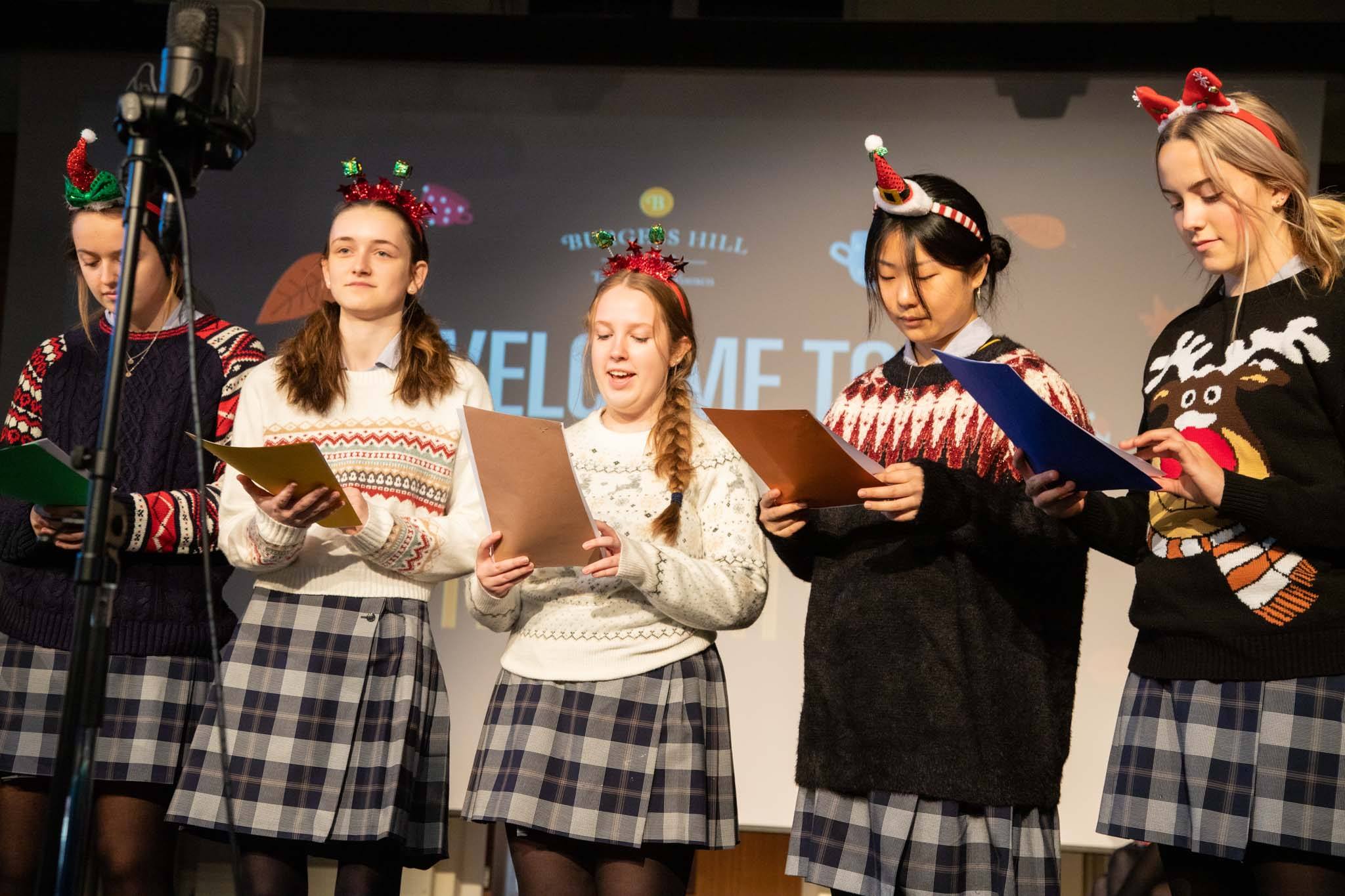 Assistant Head, Pastoral and Boarding Nicola Donson said: "This is a huge part of the schools service to the wider community. The students interact with a totally different age group and develop an understanding of what elderly life might be like. They also see how important such an event like this might be for some people, who might be quite lonely. These ladies and gents love coming to this event and they are always so thankful for the afternoon. For some, it might be the only Christmas event they attend."