In this news we catch up with Bold Girl Dr Emma Ross, who was recently announced as the winner of the Changemaker award at the Sunday Times Sportswomen of the Year Awards.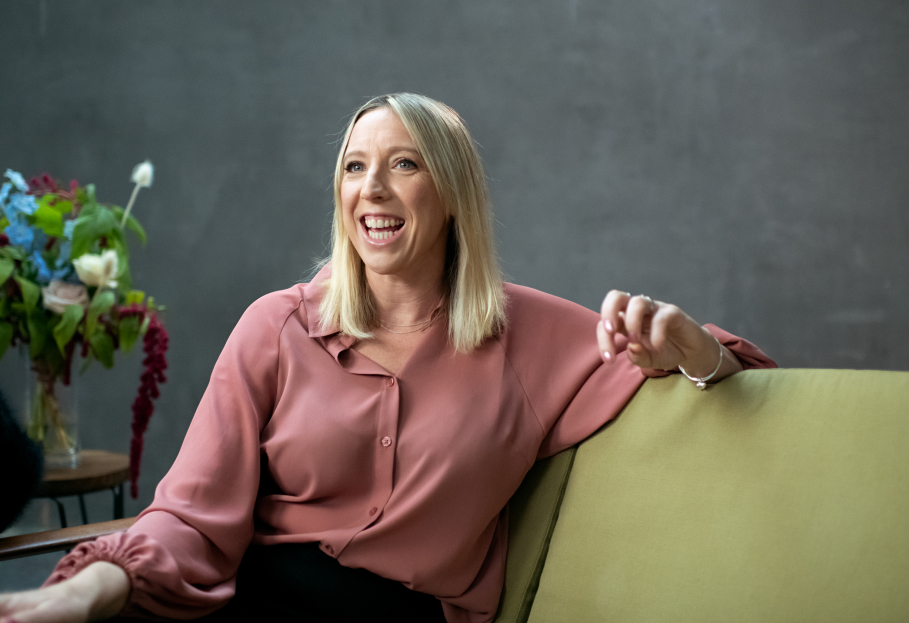 Please tell us about your time at Burgess Hill Girls
I joined in year 7, and thoroughly enjoyed my time throughout the school, leaving after my A levels. I loved sport, and although I wasn't the most accomplished sports woman, I was always amongst the most enthusiastic and gave it my all, and really appreciated being part of the various sports teams. Miss Evans (now Head Mrs Laybourn) was my PE teacher and she brought so much energy and fun to school sport! I also fondly remember the sixth form Geography field trips and being especially supported through my English A Level by Mrs Williamson, who developed in me a love of writing and language that still underpins lots of the work I do today.
What Makes Burgess Hill Girls Special?
It's a school with a great community feel. I don't think it's any coincidence that the Universities I went on to study at were all small campus-based universities with a college feel, rather than the metropolitan sprawling sites of some of the bigger universities. Burgess Hill Girls is a very nurturing place. It was also a very positive environment to learn and grow in. Never in my time at the school did anyone tell me that I couldn't pursue anything I wanted to give a go, which meant I was able to explore so many things that interested me from sport to drama, literature to science.
Any particular memories of your time?
I remember one Monday morning we arrived at the sports hall to see that the notice board had been redecorated. It had a new lick of paint, and round the frame were small footprints, as if someone had run around it. It looked amazing, but we all wondered how these small footprint marks had been achieved. Miss Evans told us that someone had lent them their baby and they had dipped its feet in paint and helped it to walk around the frame. We absolutely fell for it! It wasn't until later that we figured out that no babies had been harmed or even used in the making of that noticeboard!
What Sports Did You Take Part in at Burgess Hill Girls?
I played on the hockey, netball, volleyball and rounders teams, ran 1500m track for athletics, and competed on the school's horse show jumping team. Riding was my main love growing up and I was lucky enough to have my own horse and enjoyed competing in show jumping, eventing and dressage. I carried my love of sport into university and decided to try rugby, a sport that my brother and dad had loved to play and support. I really enjoyed playing rugby at Uni, captaining the first team in my final year, and when I moved to Cardiff for my masters my decision was somewhat swayed by the quality of the women's rugby there. I wasn't disappointed and played 2 years with some really talented players who themselves went on to represent their country. We got to play at the hallowed ground of Twickenham to contest the Universities Cup Final, which we won, beating our long standing rivals Loughborough!
What are you doing now?
I am co-founder and CEO of The Well HQ which is a mission-led organisation. We want to ensure that no girls or women are held back from being active by not understanding their body. From periods to pelvic floors, sports bras to sports nutrition, puberty to menopause, we have been woefully undereducated about our bodies as women, and we want to change that so that all women feel empowered to fulfil their potential, whether it is in sport, in health, or simply in life! Starting my own business was a new venture for me in 2020. Prior to that I had spent nearly 10 years as The Head of Physiology at The English Institute of Sport, an organisation that is the Science and Medicine arm of Olympic and Paralympic sports. I led a team of 25 sports scientists to provide pioneering scientific support to our country's best athletes. In the latter half of my role there I wanted to ensure we were supporting female athletes in the very best way. It had become clear to me during my time in sport that we often trained men and women in fairly similar ways, and we certainly didn't talk much about menstrual cycles or breast health, even though these female-specific things are at the heart of keeping athletes healthy so that they can go on to pursue audacious goals. If we ignored them, we were ignoring a big part of our athletes, and missing out on the opportunities to make them healthier, happier, fitter, faster and stronger. I launched a big campaign to bring the conversation about these female-specific topics out into the open, and it was covered in the National media and around the world. It was because of the success of this work that I decided to set up my own business, because I wanted to expand the reach of what I was doing, so I wasn't only able to help elite athletes, but all girls and women who wanted to understand their bodies more. My background, which allows me to do this, is lots of years studying human physiology! I went to Exeter University for my undergraduate degree in Sports Science, where I learnt all about the human body, health and performance. I then went on to study a Masters degree in the same field at Cardiff Met University (then known as UWIC). I enjoyed learning and researching so much that I decided to embark upon a PhD and I was awarded a scholarship at Brunel University to study Neurophysiology and Exercise for a further 3 years. During this time I also gained experience teaching, and after my PhD I spent a further 8 years as a University lecturer and researcher. During this time I did some amazing research, travelling to New Zealand to work with another group of scientists to better understand how the human body copes when it gets really hot, and a research expedition to Everest base camp to spend 5 weeks understanding how our brains cope when there isn't quite as much oxygen as there is down here at sea level! I've had an amazingly varied career path, and have learnt so much, and developed a whole host of skills doing different jobs from teaching, researching, applying science to elite sport, leading teams and starting my own business.
Did anything you learnt at Burgess Hill Girls help you get there?
So much that it would be hard to articulate it all! But a good example is doing lots of public speaking. Whether it was in school assemblies, as part of drama or the inter-house public speaking competition. I was also part of the school public speaking team and we would enter inter-school competitions where we would have to deliver a 10 minute talk on a subject of our choice to an audience of strangers. I don't think I really appreciated it at the time, but developing my skills, and my love of communicating and presenting, and having the confidence to do so, has been the foundation of lots of my success!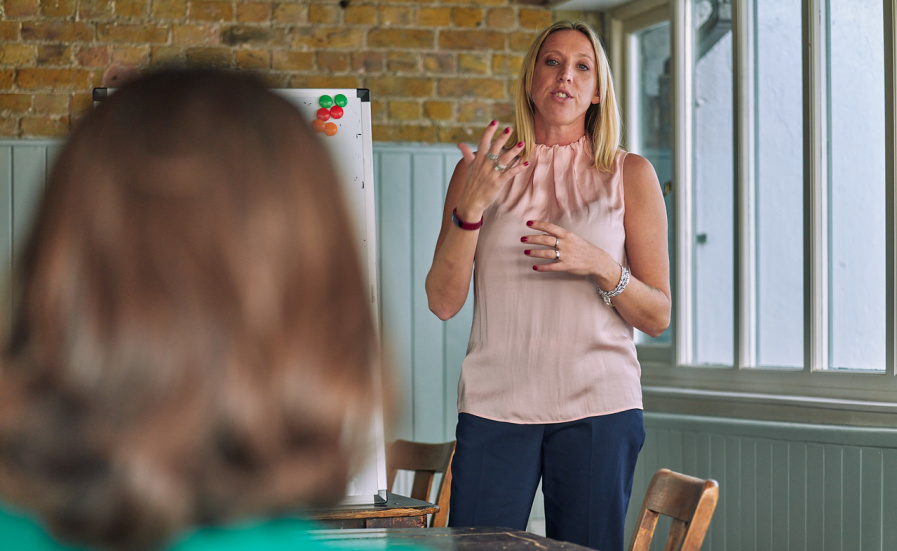 Can you tell us more about the Changemaker award?
The Sunday Times SportsWomen of the Year Changemaker Award is to recognise people who are trying to make sport better for women. For my work in the Olympic and Paralympic system, and now for my work with girls and women all across the sporting landscape, from participation to podium, I was awarded the Changemaker award.
What's next for you?
Growing a business and trying to change the world is hard work, so that's going to keep me busy for a while. My mission is to carry on trying to improve equality for girls and women. That's a tough gig, because progress can be slow and challenging. But my work in schools always reminds me that the work we do now changes the game for those women who come after us, just as our lives and freedoms have been shaped by the amazing women who came before me.
What do you like doing outside of work?
I have two children, a daughter and a son, who share my childhood love of horse riding, so we can often be found up on the farm, knee deep in mud, or charging round the fields on ponies! I like to run, mostly just for fun and stress relief these days, although for a while I ran marathons, and even completed an Ironman triathlon.
What message would you give to current pupils at Burgess Hill Girls?
You have the power to question how the world works, and if it doesn't work for you, or for women, then change it. Don't let anyone tell you you can't. Challenge the status quo, be curious, ask why, and think about what better could look like. Then go do it. Be brave, don't worry about being perfect.
Be yourself, and learn to value all the amazing things about you. I think we spend a lot of time trying to be what we think others want us to be, or society thinks we should be, but actually our power in this life comes from knowing who we are, what we care about and believe in, and being comfortable in our skin. That's when the magic starts to happen.
And finally, I am of a generation who believed we could do it all. The career, the family, all of it. It turns out, that's impossible. No one can do it all on their own. You can have it all, but you'll need help, you'll need support, so cherish your family, your friends, your partners, and build a community who supports each other to achieve whatever they dream of doing.