Thanks to boarding assistant Heather Scott for this update on the first half of the spring term in boarding.
All is good in boarding at Burgess Hill Girls, even more so since we have welcomed our new team member to the boarding staff, Ms Good! She joins from an international school in Singapore, bringing with her a passion for sport which has already been shared with the girls through activities such as badminton and training circuits. Ms Good has also been having fun getting to know the girls in each house, over a 'cuppa', during activities, and normal day-to-day life in boarding.
Aside from Ms Good, all is genuinely well too! As part of our Wellbeing Plan, Mrs Beels has been helping the Sixth Form prepare for life after boarding when they go into the wider world. Through her 'Next Steps' sessions, our older boarders are given the opportunity to choose a dish to make, and together they create a tasty Saturday lunch for themselves and their friends. This is an excellent time for the girls to expand their independence and skillset, while making the rest of the house jealous with the yummy smells! Ms Good has also led a session on sewing skills including how to attach a button and hem a pair of trousers. The girls are learning vital skills they can take with them to university and beyond.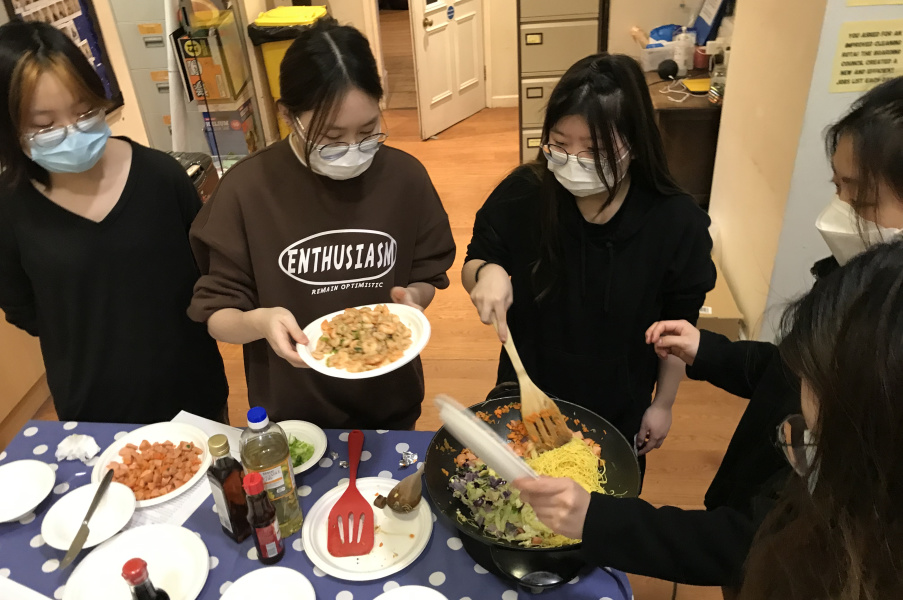 Speaking of food, it's not just our Sixth Formers who have been enjoying something new lately. This term our Head Chef Alan Peirce and his team have again created a taster menu of new items for the boarders to sample. Dishes such as 'pad thai' and 'Spanish tortilla' went down a treat, with 'chocolate fondant', a dish from a previous taster session, still proving to be a firm favourite. The boarders were then able to give feedback on each of the dishes, and request them for their house meal choices twice a week.
The first half of term would not have been complete without our Chinese New Year party. With a buffet and silent disco, the boarders spent time dancing, chatting, and playing party games with their friends – including some of the girls' very first experience of 'musical bumps'! The house was beautifully decorated by our boarders, including some of their handmade lanterns.