TWO of our Muslim sixth formers organized a sponsored Ramadan one-day fast for their classmates in a bid to raise money to fund girls' education in Afghanistan and fight Islamophobia here in the UK.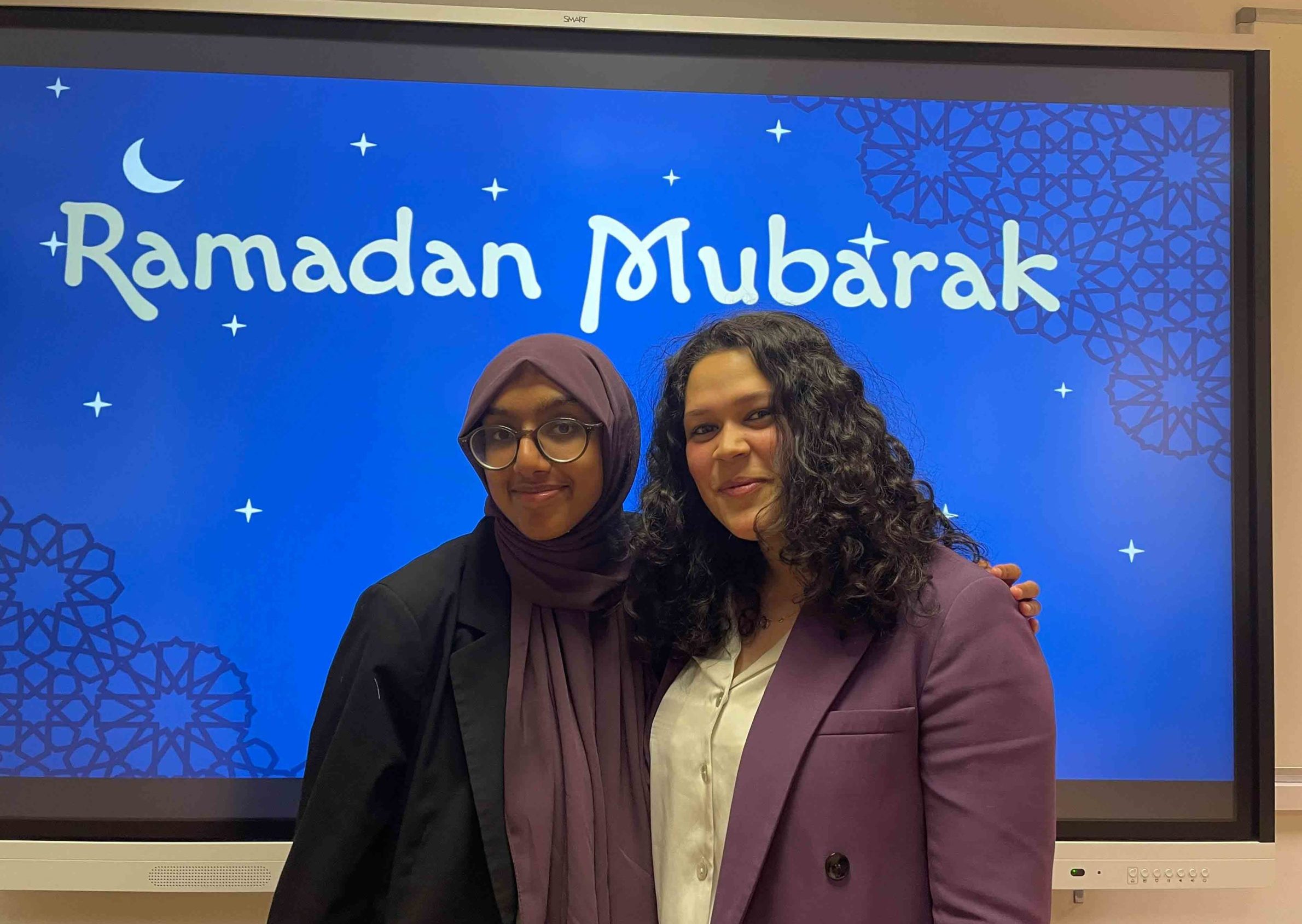 Regina S K and Anah Z, pupils at Burgess Hill Girls, led an assembly for their fellow lower sixth pupils which explained what the month of Ramadan, which has just ended, is all about and why people fast during it.
The girls, who themselves fasted for the month between sunrise and sunset, said they wanted to raise awareness of the Islamic culture and create positive change by fundraising for Education, The Lifelong Mission, or ELM, a non-government, non-profit organization that helps girls to be educated in Afghanistan.
Said Anah: "Understanding of different cultures and religions is a fundamental tool for a truly inclusive society, especially in a time when Islamophobia is on the rise which is what motivated us. We hope to make it easier for more Muslims to feel welcome and cared for at school especially in the younger year groups when it can be difficult to have confidence in your identity in a predominantly white school.
"In our assembly, we explained all about Ramadan and we asked members of the sixth form to attempt fasting for a day to fundraise for ELM which funds girls' education in Afghanistan. Given the four decades of war and conflict in the country, education has been one of the most affected areas in Afghanistan. Despite the efforts of the Afghan government and international community since 2001, the adult female literacy rate remains only 17%, with a high variation from the urban to the rural areas. Being from a girls' school, we recognize the value and importance of education and want to help those who aren't as lucky as us."
The girls all fasted from 4am until 8.17pm and marked the the end of the day by gathering in school for lftar, the meal that breaks the fast, which was provided by Anah and Regina's families.
Said Anah: "We got a lot of positive feedback and the girls who took part told us they were glad they'd done it and had learnt a lot, such as the power of self-discipline and gratitude for essentials we take for granted."
Burgess Hill head Liz Laybourn added: "We are always striving to be as inclusive as possible and make sure that everyone feels welcomed in our school. By fasting, the sixth formers who took part got a sense of the self-discipline that is required for Muslims during Ramadan and that boosts empathy and understanding. We are really proud of Anah and Regina for thinking how to simultaneously widen cultural understanding and raise money for such an excellent cause."