It has been an amazingly active Autumn term in boarding at Burgess Hill Girls. In this news our boarders give us a glimpse of their favourite activities.
Winning at Life
We are very fortunate to have Schwezin Win, a parent, as part of our community at Burgess Hill Girls. Schwezin runs her own coaching business, Win at Life, which helps parents and young adults to believe in themselves and develop techniques to achieve their full potential. She ran a workshop for all the boarders at the start of term. Schwezin moved to England as a young girl, so she genuinely understands what many of our boarders are experiencing, especially those who were newly arrived this term such as Cherry in Year 7, who found the workshop really helpful:
"The workshop with Schwezin has given me confidence in school and with my new friends. It also taught me how to organise my week with helpful tools like timetables!"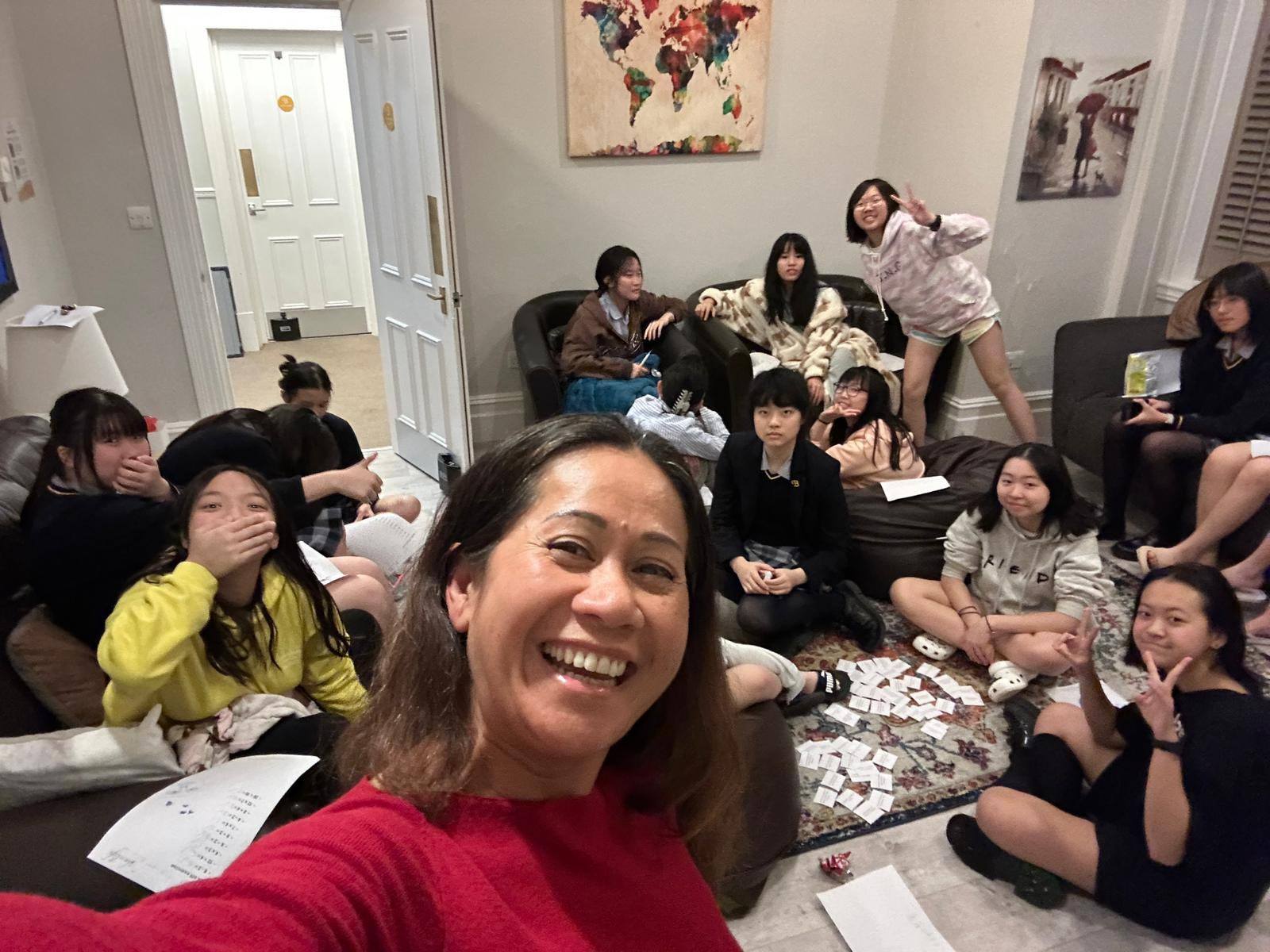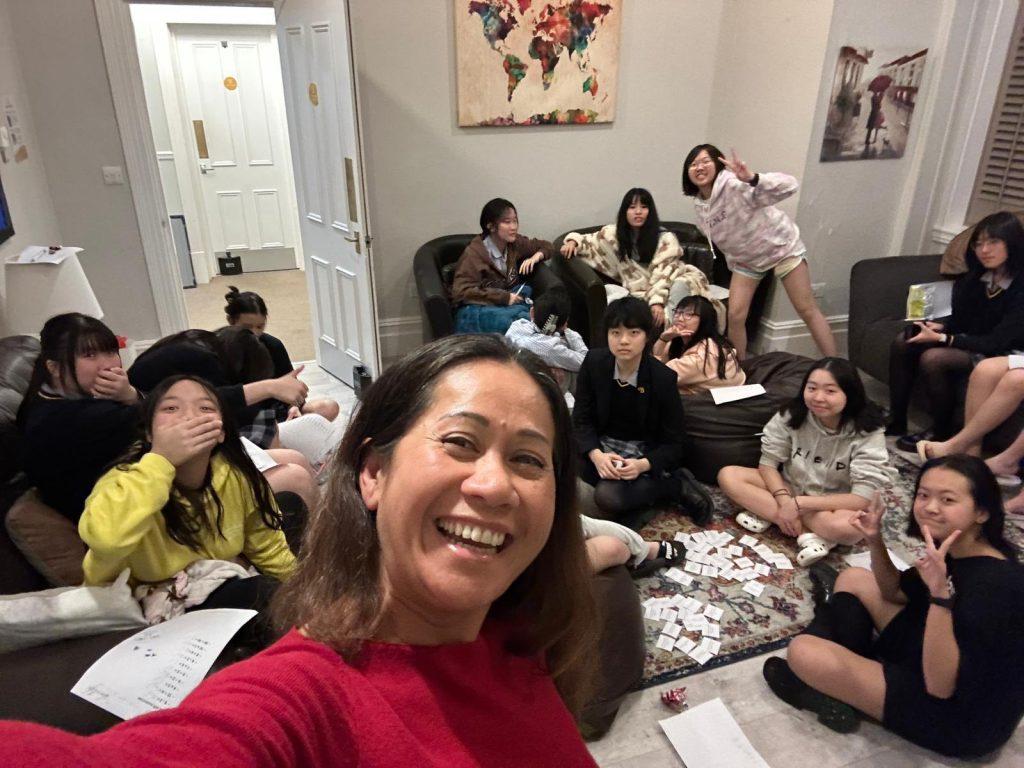 Autumn Festival
One of the great things about boarding is the mix of nationalities, we always love learning about each other's cultures.
We do not have an Autumn Festival in England but it is a big event in Hong Kong and China where many of our boarders come from.
Sixth former Angelina tells us all about it:
"During the Autumn Festival the moon is larger and brighter so we celebrate it by gathering with family and eating around the table. A Chinese word we use is 团圆, which means 'reunion' in English. We also make moon cakes which are shaped like the moon. It was fun to share this festival with all our boarding staff and friends."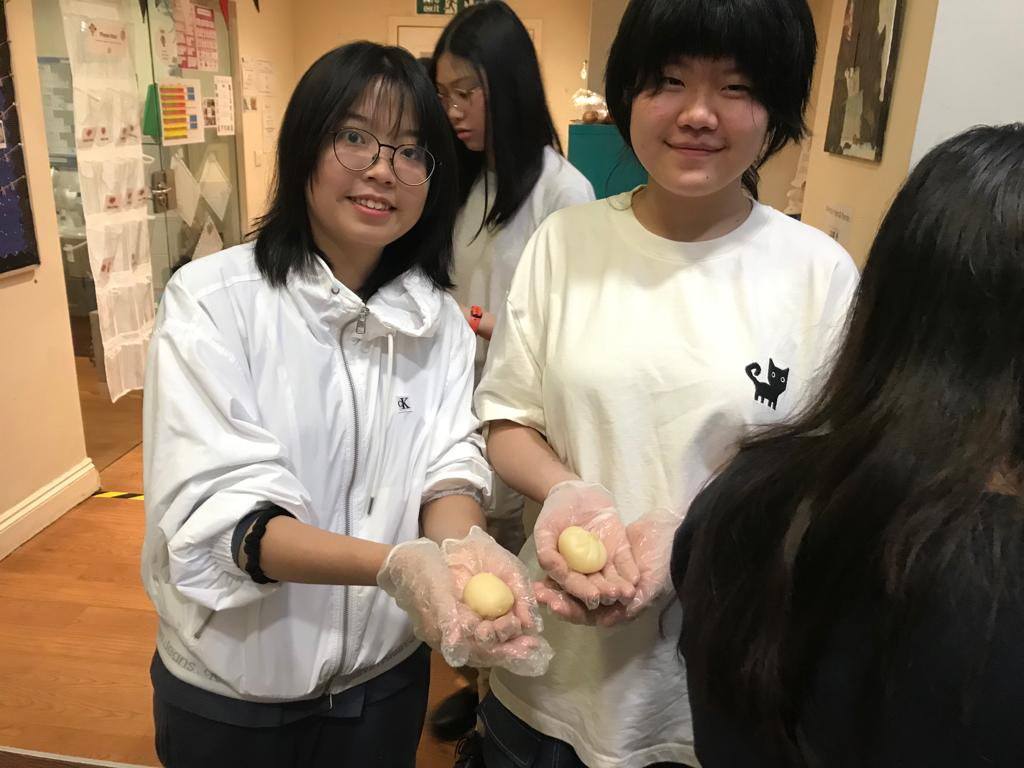 Go Ape
The weather this Autumn, particularly in October has been lovely and sunny. So we have been able to visit lots of Sussex's beautiful green spaces such as Tilgate Park in Crawley. Even better, Tilgate Park has a Go Ape, where you climb up ropes into the tree tops and take on a variety of challenges, ending in a thrilling zip wire ride.
Year 9 Talia told us more:
"We went to Tilgate Park on a beautiful sunny day in October. I found the course really challenging but the instructors helped so much with a thorough briefing and explanations of how to climb safely. It was scary and at times I felt frozen to the spot but I kept going and I was so pleased to complete the course. It felt amazing to be on top of the world. The team at Go Ape were fun and kept us chatting which really helped to alleviate any fears. We finished the trip off with a walk around the lake, meeting a flock of geese, ducks and swans who ate food from our hands!"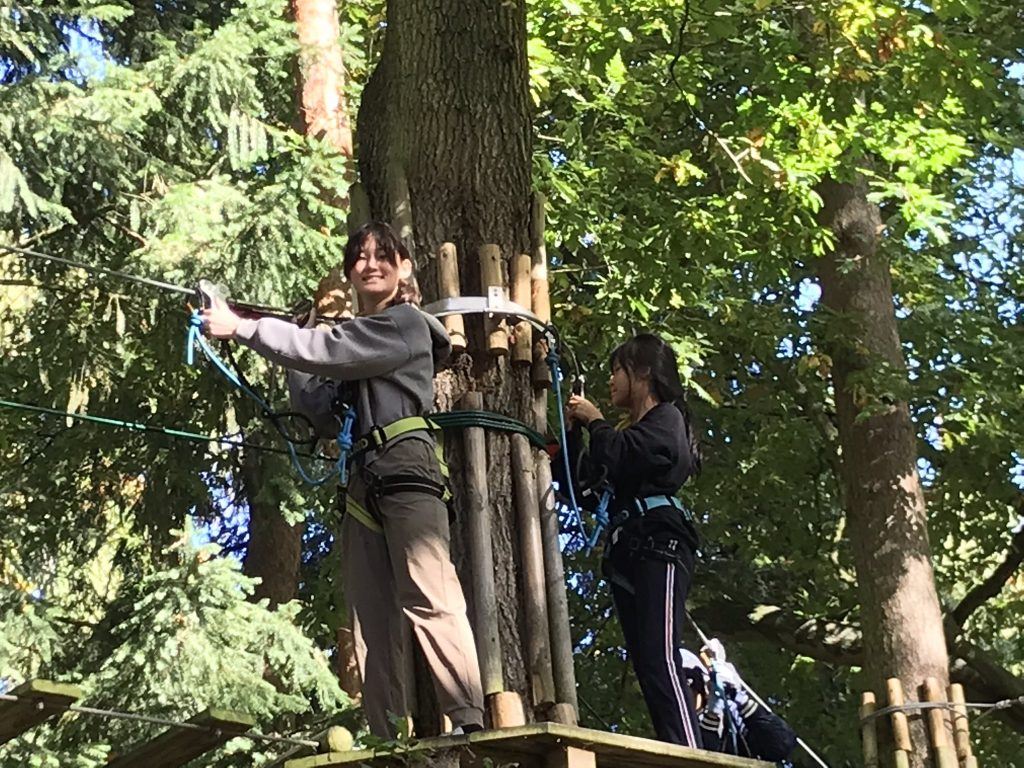 Next Steps Cooking
'Next Steps' sessions are regular activities organised specifically for older students, preparing them for life after school.
Sixth former Crystal explains how a Next Steps cooking session works:
"We first discussed our favourite recipes. Then we got into different groups to match our recipe choice and made a shopping list for ingredients. We went to Tesco together and bought our ingredients. Then we worked together as a team to prepare our recipes and enjoyed a delicious meal together. The recipes will be shared with Alan, the Head of Catering to see if they might work for the dining hall in the future."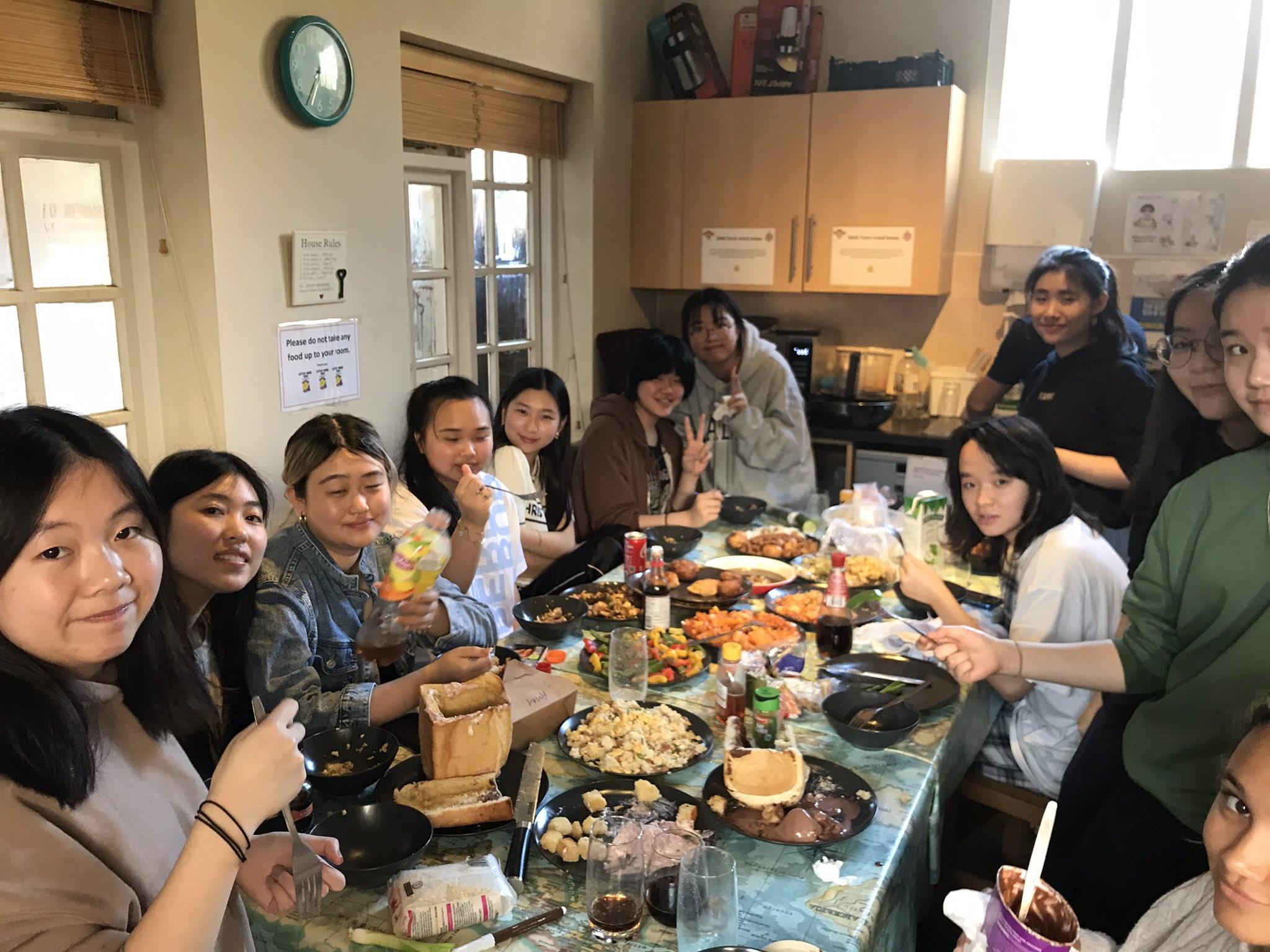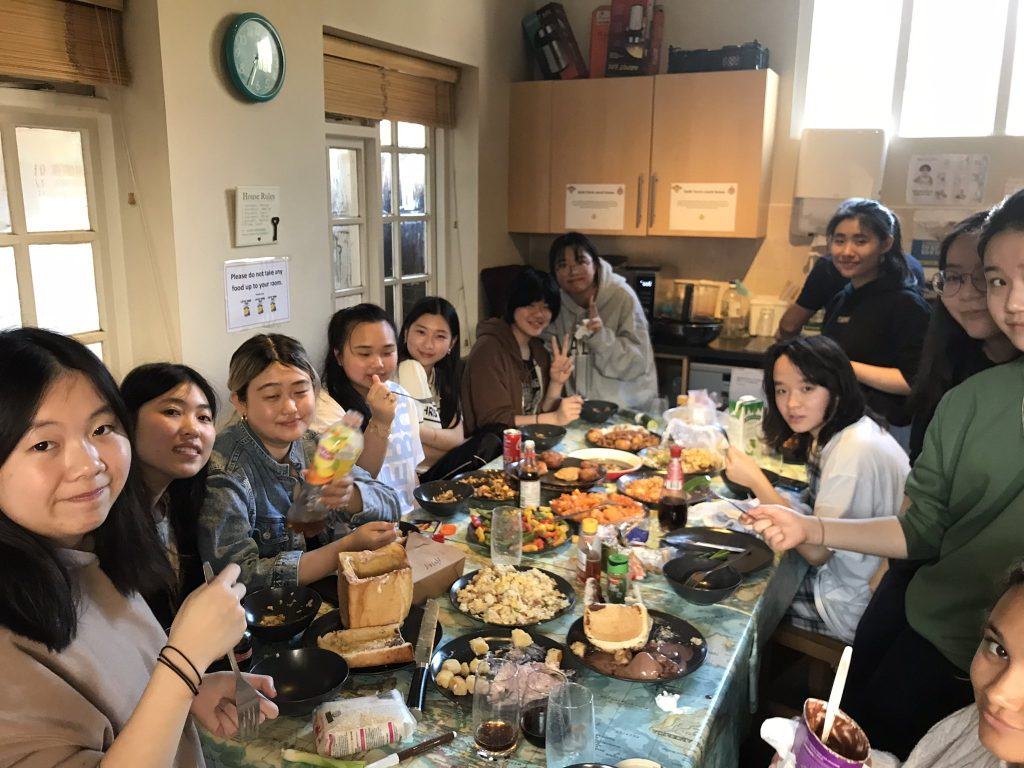 Ice Skating at a Royal Place
As well as beautifully countryside, Burgess Hill Girls is also close to the UK's favourite seaside city, Brighton. We regularly visit Brighton but always like going in November and December as you can go ice skating in the gardens of the Royal Pavilion, where King George IV lived over two hundred years ago.
Year 9's Avery and Margaret had a lovely time:
Avery said: "It was really nice because it was all of us together, skating and helping each other not to fall. The Pavilion was very beautiful and we took many pictures of each other and the scenery."
Margaret added: "I haven't skated for a long time, so Saturday's trip was an opportunity to practise an old skill. I found it quite hard but only fell over once! I went around with lots of different people and enjoyed spending time with all the Year 9 boarders."