We are delighted to share news that four students have received Oxbridge offers for September 2023.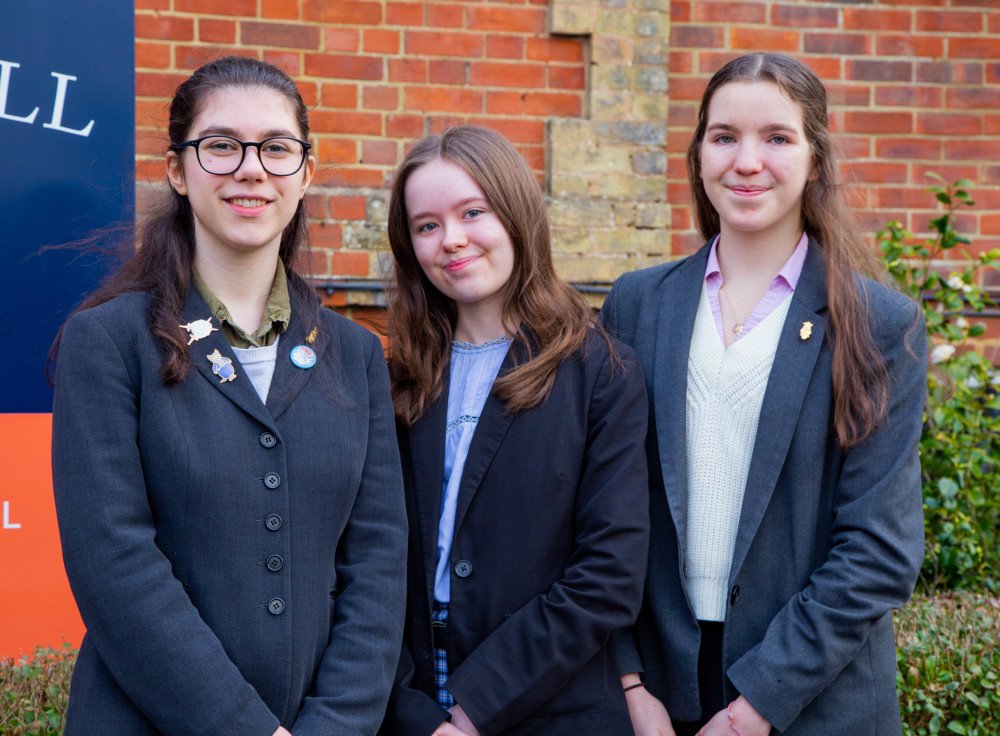 Sarah Bewick, Maisie Mewis and Abi Pendlebury, all current Upper Sixth students, and Francesca Evans, who left in 2022, have all received offers from Cambridge University.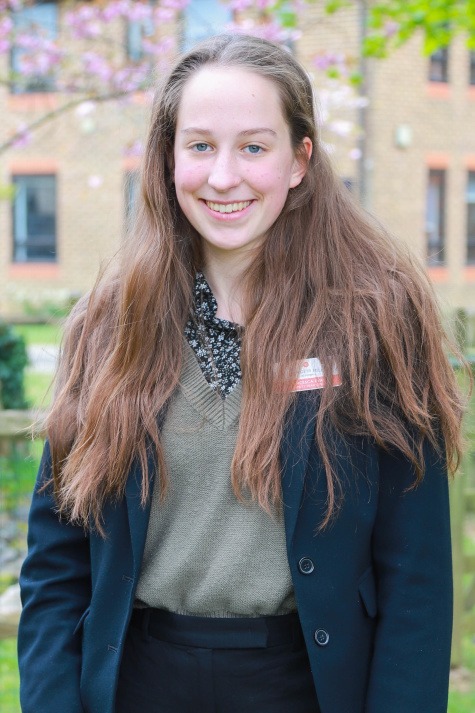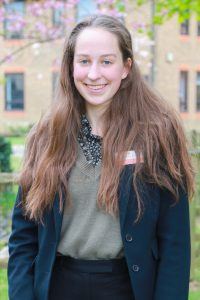 Head of Sixth Form, Iain Regan-Smith, could not be prouder:
"Abi, Maisie, and Sarah worked extremely hard and thoroughly deserve their offers. Francesca deserves special mention as this was her second year of applying. We actually had eight students applying for Oxbridge in total this year. Francesca's success is a fantastic example to those that were not successful, and indeed to all our students, to follow your dreams and do not give up. In the end, hard work and determination will triumph."
We caught up with Abi, Maisie, Sarah and Francesca to celebrate their fantastic achievements, learn more about the Oxbridge process and see if they have any tips to pass on to future applicants.
What courses and colleges are your offers for?
Abi
Natural Sciences at Robinson College. I am applying for Robinson because I like their more relaxed traditions and large gardens as well as the opportunity to move into houses on site in the second and third year.
Francesca
English at Pembroke College. Previously I was going to reapply for Trinity HalI (I applied and wasn't successful in 2022) but on the train I decided to have a look at Pembroke, as it is known for being the 'English' college. I fell in love with it, particularly the library! I was also shown around by two lovely English students who inspired me.
Maisie
History of Art at Murray Edwards College.
Sarah
Linguistics at Newnham College. I chose Newnham as I think I would enjoy the all-girls atmosphere and it has close links to the linguistic department. It also has an extensive library.
What do you think helped you secure the offer?
Abi
I spent a lot of time preparing for the Natural Sciences Admissions Assessment (NSAA) which all my teachers were happy to help with so I understood how to approach certain styles of questions.
Francesca
Applying post A Level was definitely an advantage as I had my grades secured. I also applied last year to Cambridge, and went through the interview process so having that experience was massively helpful for my preparation.
Maisie
I think it was a combination of lots of preparation and passion. Throughout the process I chose to research areas which were relevant to the course I was applying for, but also ones I was very interested in. This definitely helped make the reading, writing and speaking I had to do for the personal statement, assessment and interview a lot less stressful as I was able to work productively towards my goal whilst also enjoying the time I was dedicating towards it. Practising for the interviews with teachers at Burgess Hill Girls and friends was also extremely valuable in demystifying the process and helping me to identify my strengths and the areas I needed to work on.
Sarah
I had a grounding in the field from general reading and study that I had done as a leisure activity for a while before, so I was more accustomed to the ideas and techniques of the field, and I spent a lot of time practising my interview and test techniques.
How did Burgess Hill Girls help you?
Abi
I spent a lot of time preparing for interviews with my tutor and also the school set up mock interviews with external teachers giving me a good experience of something close to the real thing.
Francesca
Burgess Hill Girls has been so supportive throughout the whole process of my Cambridge application. In particular, I want to thank Mrs Kruschandl for all the hours and time she put into helping me for my English Literature Admissions Test (ELAT) and interview. Also for the Sixth Form staff who helped organise interviews and continued to guide me through the UCAS application process. I was also able to help out with the Sixth Form Literary Society, alongside two other Oxbridge English applicants, Sarah and Jemima. This was an amazing group as I had the opportunity to present my research and opinions on texts and talk through all aspects of the application process.
Maisie
By supporting me through practice interview arrangements and general check-ins and feedback. Applying to Oxbridge can be nerve-wracking so having people there who are really knowledgeable on the process definitely helped to calm my nerves.
Sarah
The school offered several practice interviews and an interview preparation club which really helped with confidence and also technique when answering questions. I was given a lot of support during my EPQ on linguistics which really helped me to study the field well in advance of the admissions process. The Linguistics Olympiad Club was also an opportunity to practise many of the skills required when answering the written assessment. There was also thorough and helpful feedback from all of my teachers on my personal statement, which I found both constructive and reassuring.
What do you hope to do after your degree?
Abi
I am not sure what I want to do after, probably something focused on reducing environmental impact.
Francesca
At the moment I am unsure of what I want to do next job-wise, however, I am confident that with an English degree there will be a broad range of opportunities that will be open. I also hope to live abroad in Australia for a year after my degree and travel around the country.
Maisie
I am not too sure yet but I am currently thinking of pursuing either art conservation or curation. Perhaps through an internship, as I know that lots of art galleries and museums run internship programmes for graduates.
Sarah
My main ambition is to become an author. I would enjoy working as a book editor for a time as this is a job which attracts me and could be useful in entering the publishing world. I also want to go into teaching, either at a school or as an English tutor. Speech and language therapy is another sector that I have interests in and I am hoping my degree will open up opportunities to look into it further.
What have you learnt about the Oxbridge process?
Abi
I have learnt how to apply my knowledge to complex problems.
Francesca
The application process has really boosted my confidence with regards to interviews and talking through my ideas out loud, something I rarely do as most of English is written work. I also read widely to prepare for my interview and explored many new genres and authors in the process which was fascinating.
Maisie
The Oxbridge process has taught me that hard work really does pay off. Even if I had not received an offer, I feel that I would have still benefited from making an application. This is because the amount of research, organisation and time that goes towards it really teaches you how to be more determined and independent. Even though putting so much extra work into something might seem tedious or stressful at first, it makes you feel so much more confident in your abilities and also provides a good insight into a subject you're passionate about and want to pursue. Ultimately, I think it taught me to be less afraid of trying out new challenges because you really have nothing to lose and pushing yourself to new levels is an extremely important and gratifying skill, whatever the outcome.
Sarah
It has helped me to think more about why I want to study linguistics and what the subject entails. Interviewing and the writing of the personal statement made me more at ease with skills that will be later useful for job applications. It was also a thorough test of my abilities to manage work and stress.
What makes Burgess Hill Girls special to you?
Abi
The community feel at Burgess Hill Girls is unmatched, the supportive environment encourages everyone to excel in their own field. The teachers are always happy to help with anything and you can tell they genuinely care about you and are interested in you and your future. I feel very grateful for my tutor, Miss Thompson, especially as her support through the process was amazing. The time she put into my application from perfecting my personal statement to helping me with NSAA questions and interview prep was so useful and helped me a lot in my application.
Francesca
Burgess Hill Girls is an amazing school, and has welcomed me from the moment I started. I think they go above and beyond for each student and really care about what we do, and I have felt their support so much this year, despite not being a student at school anymore. I will always feel welcomed and at home at Burgess Hill and I am truly grateful for all the opportunities and experiences I had during my time in Sixth Form.
Maisie
There is a real sense of community at Burgess Hill Girls. I am very grateful to have been surrounded by people who supported and motivated me throughout the process, making the idea of applying for and getting into Oxbridge feel much more attainable.
Sarah
The small community facilitates more support from teachers on an academic and pastoral level, which was especially evident during the application process. There are always teachers who will notice if you are struggling and tell you that their doors are open. I don't think I would have achieved so much without the teachers' help.