After a year of medals in the swimming pool, Amber Mason has won the Young Participant Award at the 2023 Sussex County Amateur Swimming Association's Volunteering and Achievement Awards.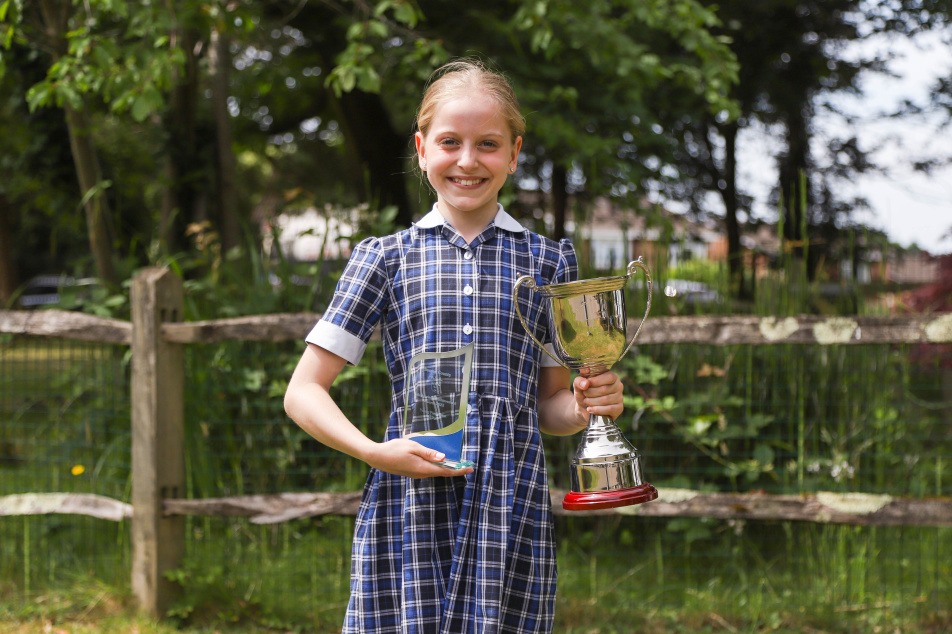 The Sussex County Amateur Swimming Association exists to support the development of talented aquatic athletes in Sussex. Their annual volunteering and achievement awards recognise the extraordinary abilities of their athletes and commitment of their volunteers.
In this year's awards, Amber was awarded the Achievement Award for Young Participants aged nine to twelve.
With her swimming club, Mid-Sussex Marlins, Amber competed in the Sussex County Swimming championships, winning silver medals in the Under Eleven 50, 100 and 200 metres backstroke.
Amber also represented Burgess Hill Girls in the Independent Association of Prep Schools (IAPS) Swimming Championships, coming first in the 50 metres backstroke in the Sussex Heats. She finished 16th in the National IAPS final in London, quite an achievement considering she has another year to go in this category.
Heather Cavanagh, Head of Burgess Hill Girls Pre-Prep and Prep, is delighted with Amber's success:
"It is wonderful to see Amber's love and devotion to swimming and sport in general recognised by the Achievement Award. We cannot wait to see what she does next."