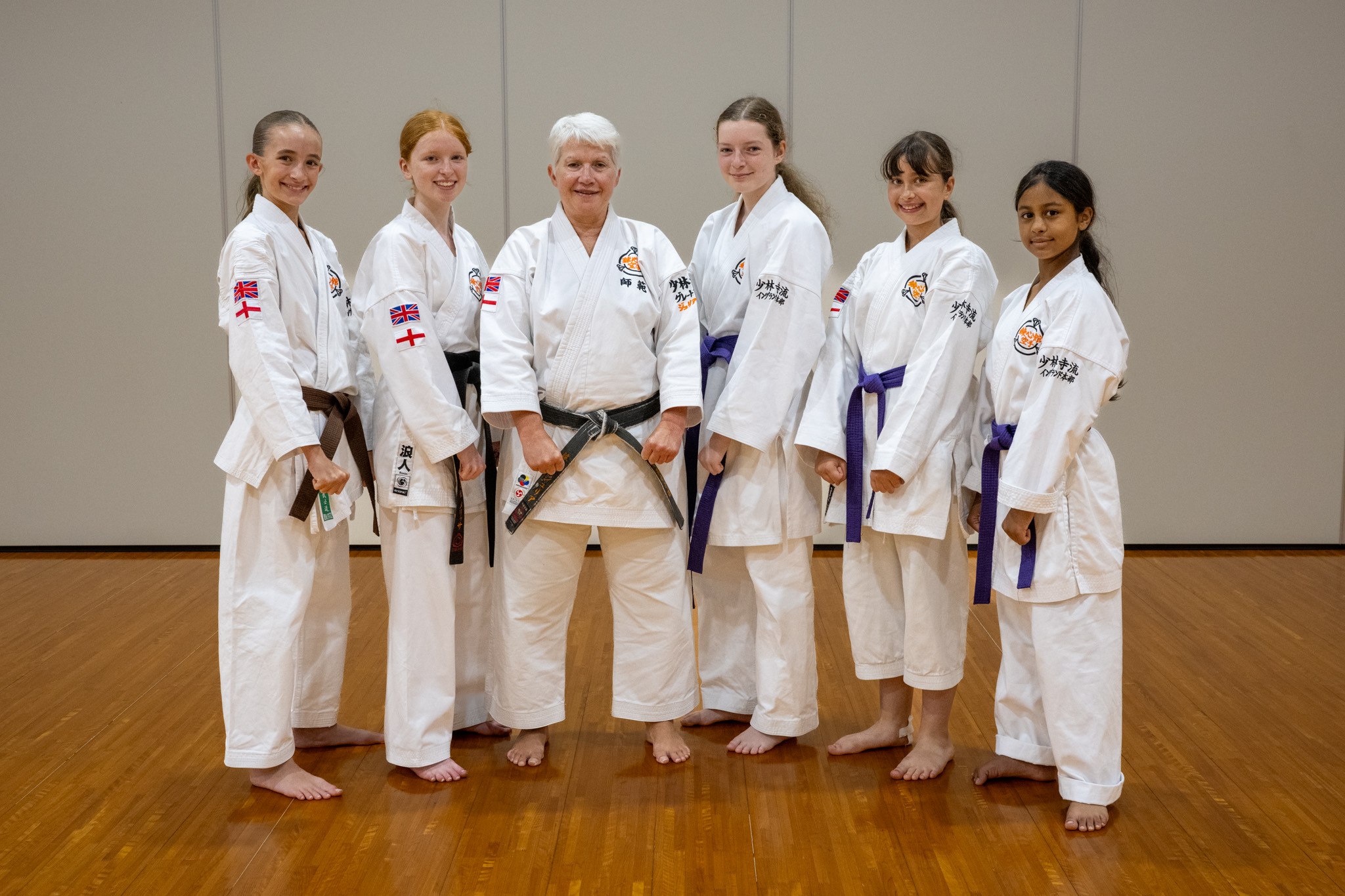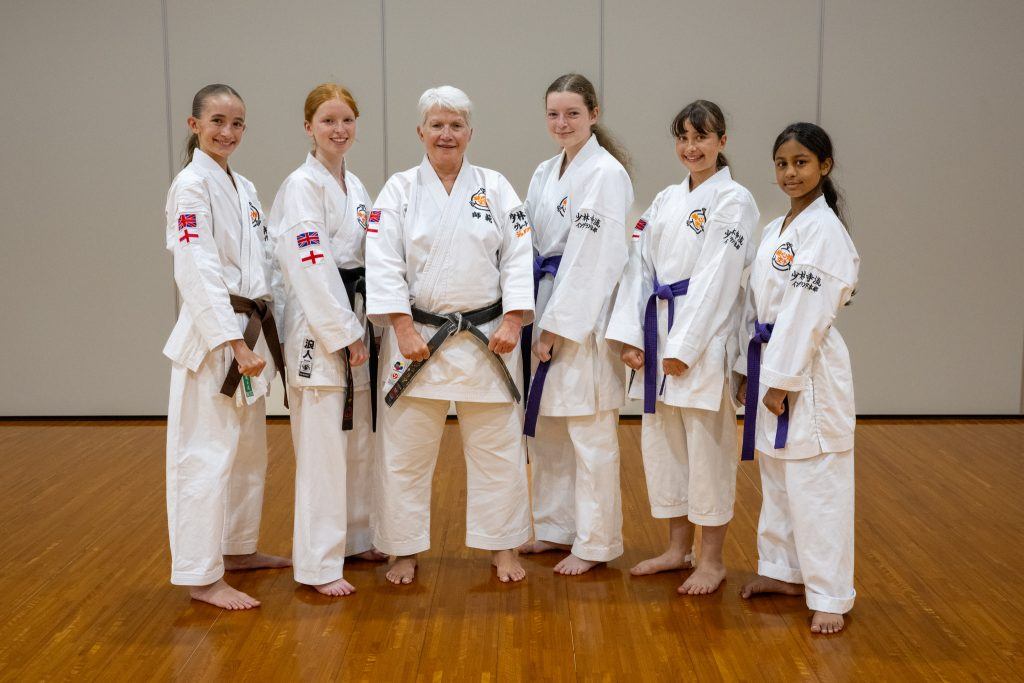 Five students from Burgess Hill Girls have represented Renshinkan England in an International Renshinkan Karate Tournament in Hiroshima, Japan.
Renshinkan Shorinjiryu is a traditional form of karate practiced in schools across the world. It was introduced to England in 1985. Every five years the International Federation of Renshinkan Shorinjiryu comes together to celebrate and promote world peace and understanding in their International Friendship Tournament.
The 2023 tournament took place in Hiroshima, Japan, on the 31st of July. Over 1500 participants were involved with teams from the US, Finland, England, and Japan. England fielded their largest ever team of fifty-two.


In the Junior England team were five students from Burgess Hill Girls; ten-year-olds Ashiana Turney and Sanaya Mohandas, eleven-year-old Zarah Bowles, fifteen-year-old Catherine Imms, and sixteen-year-old Melissa Coleman.
All the Junior competitors performed Kata, a choreographed pattern of martial arts movements, which is assessed on technique and form.
In addition to competing in the tournament the girls were invited to perform exclusively at the dojo of the Grand Master, Sandaime (third successor) Yuzo Tamotsu, in Kagoshima, the birthplace of Renshinkan Shorinjiyu. They also experienced 'onsen', hot spring bathing, in Shiroyama and learned about the devastation of Hiroshima caused by the atomic bomb, the latter having a profound influence on the group.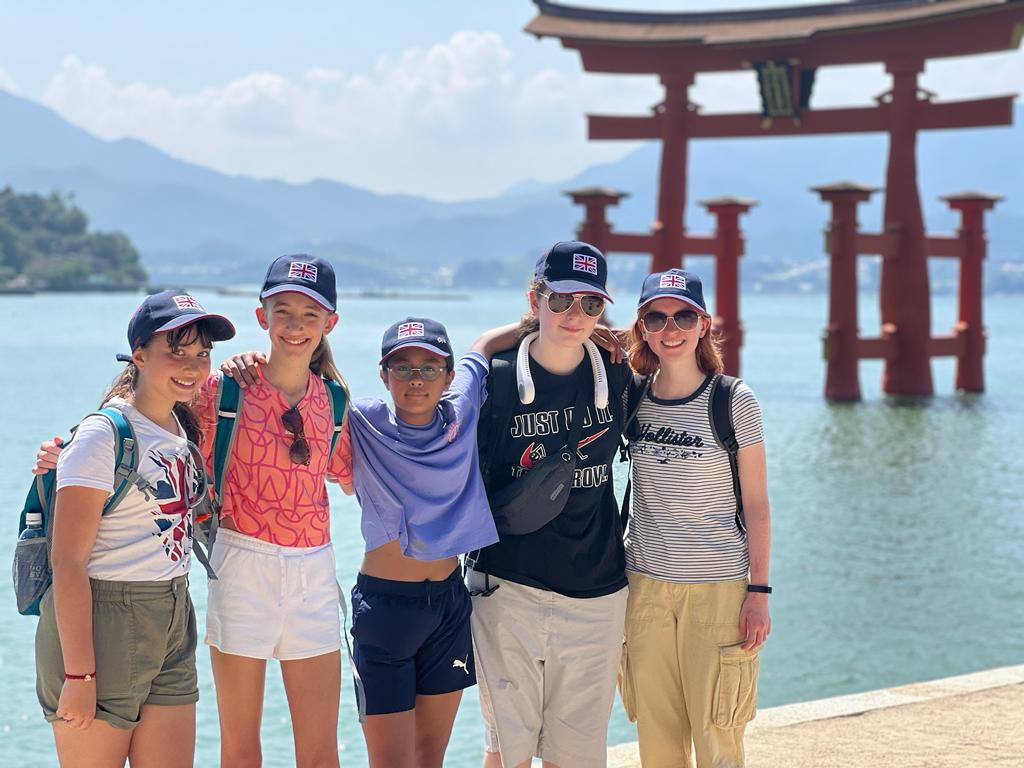 For Sanaya, the trip was life-changing,
"Going to Japan was one of the best experiences of my life. It was more than just the Karate, it changes you as a person when you experience a new culture, from the food to the history and traditions."
Kyoshi (Chief Instructor) Julia Turley of Renshinkan England said:
"I am so very proud of the students from Burgess Hill Girls who were not only outstanding athletes on the day, but also behaved impeccably under the most extreme of pressures. In undertaking these very exhausting and challenging tours, my overriding ambition is to give the students involved the kind of very tough learning that forges true character. The girls were nothing short of magnificent; kind, conscientious, disciplined and well mannered. They truly are a superb representation of all that Burgess Hill Girls stands for."