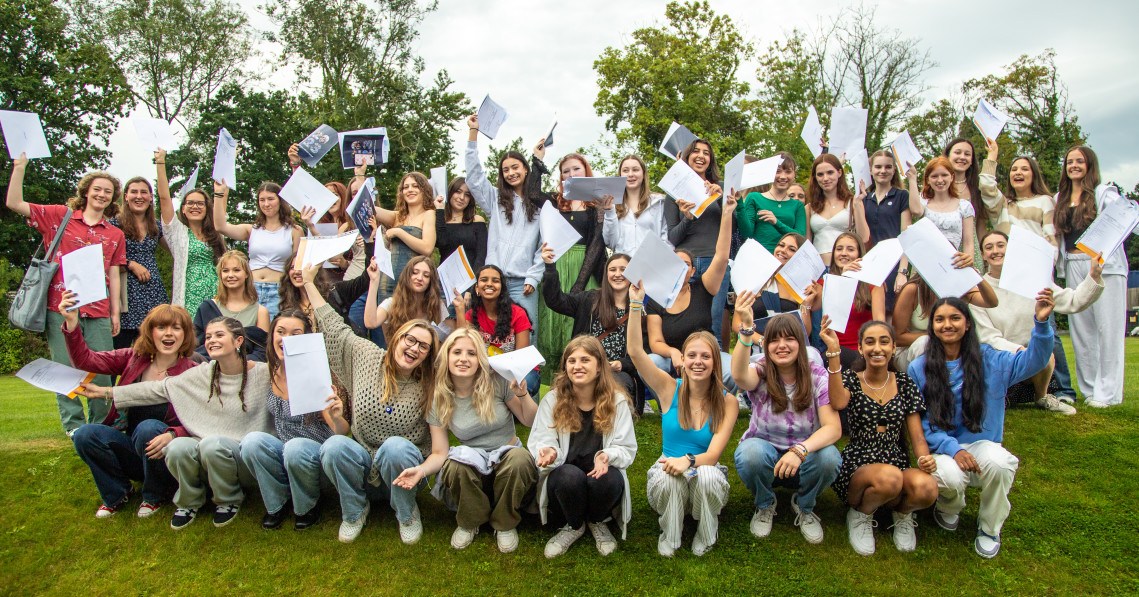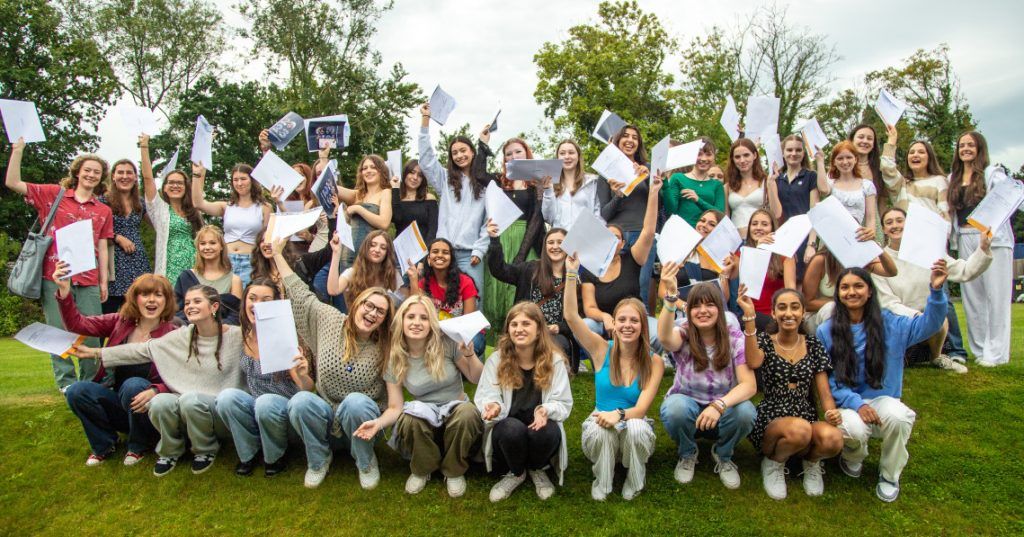 Burgess Hill Girls is celebrating top GCSE results with the class of 2023. Amid concerns over grading of the GCSEs returning to pre-pandemic levels and an anticipated fall in the number of top grades awarded, nearly half of all entries were graded 9-8 and a quarter were graded 9, confirming that Burgess Hill Girls continues to perform at the highest level thanks to the incredible support of their teachers who nourish each student's potential.
Star students Lucia, Ashana, Hannah, and Melissa each gained eleven grade 9s and an A* in the Higher Project Qualification. A further nine girls gained 100% Grades 9-7.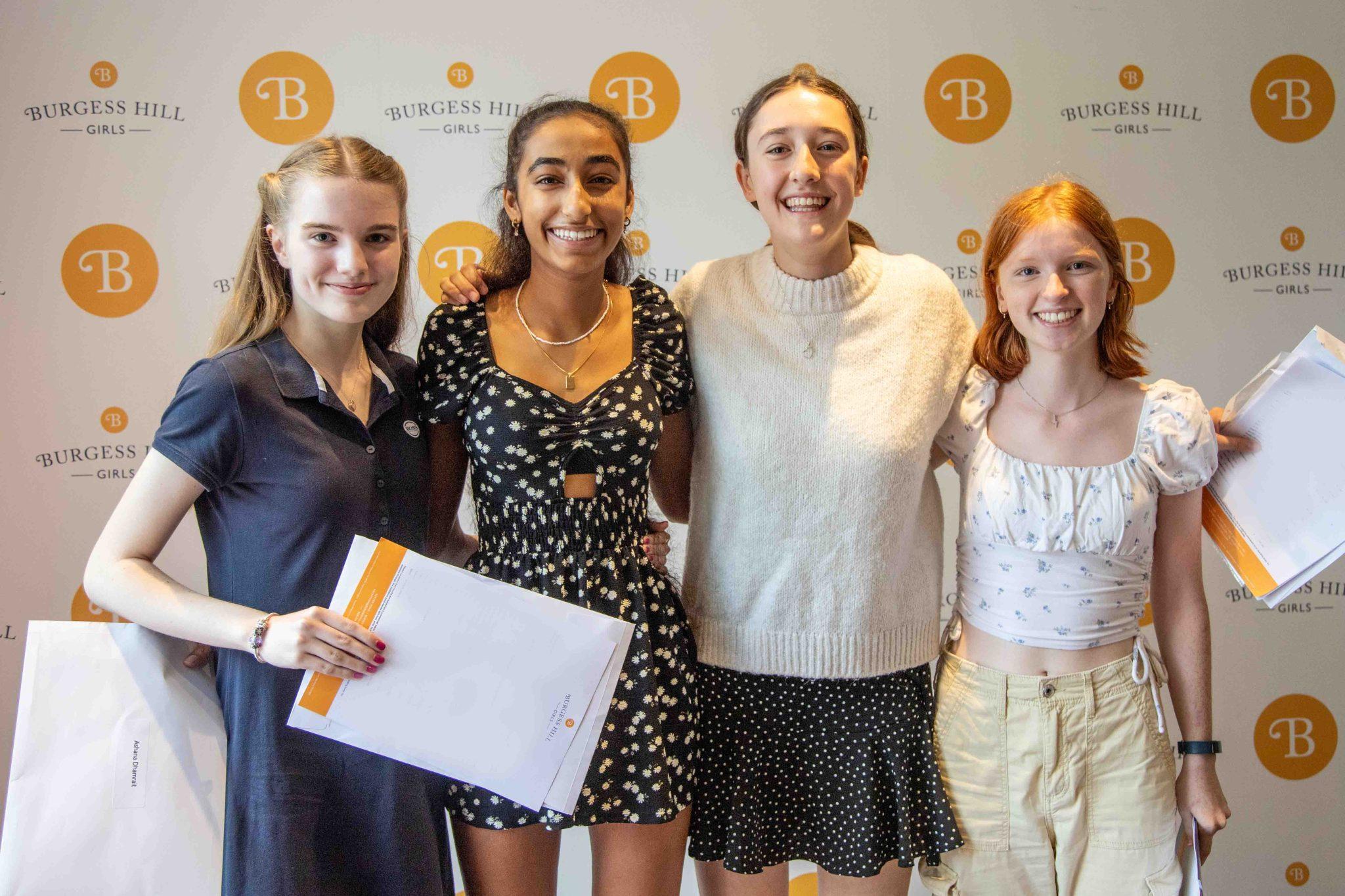 Burgess Hill Girls is celebrating a stunning set of results in the Higher Project Qualification (HPQ), with 85% graded A*/A. Projects this year covered the development of bioprinting, the humanitarian impact of drones used in warfare, the causes of the American Revolution, the use of AI in the justice system and whether female MPs experience gender discrimination at work. Head of Projects, Jenny Scopes said "the HPQ encourages students to be ambitious and independent. Developing the skills required to complete the HPQ – academic research, resilience and problem solving and planning – gives students a truly 21st century education that readies them for the workplace."
The GCSE students have wowed once again with their phenomenal levels of creativity as 100% of all results in Art and Music were Grades 9-7 confirming the strength of this cohort in these subjects. The skills showcased in Art have reached new heights, with contemporary digital practices evolving and successful incorporation of industry standard practice since the onset of the pandemic. Musical success extends well beyond the qualification with students invited to perform in celebrations of the King's coronation and the choir reaching the national finals of the GSA choir competition.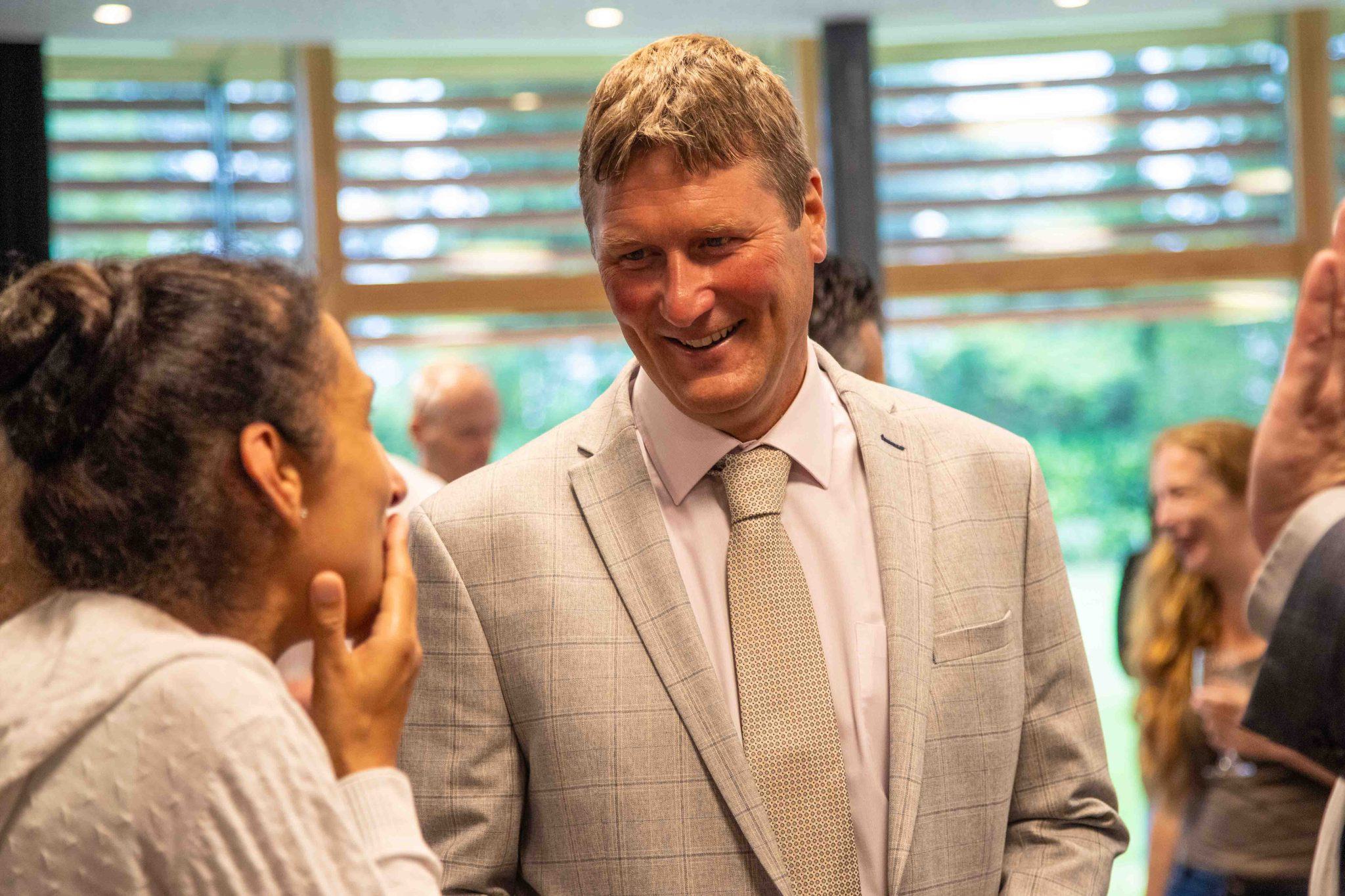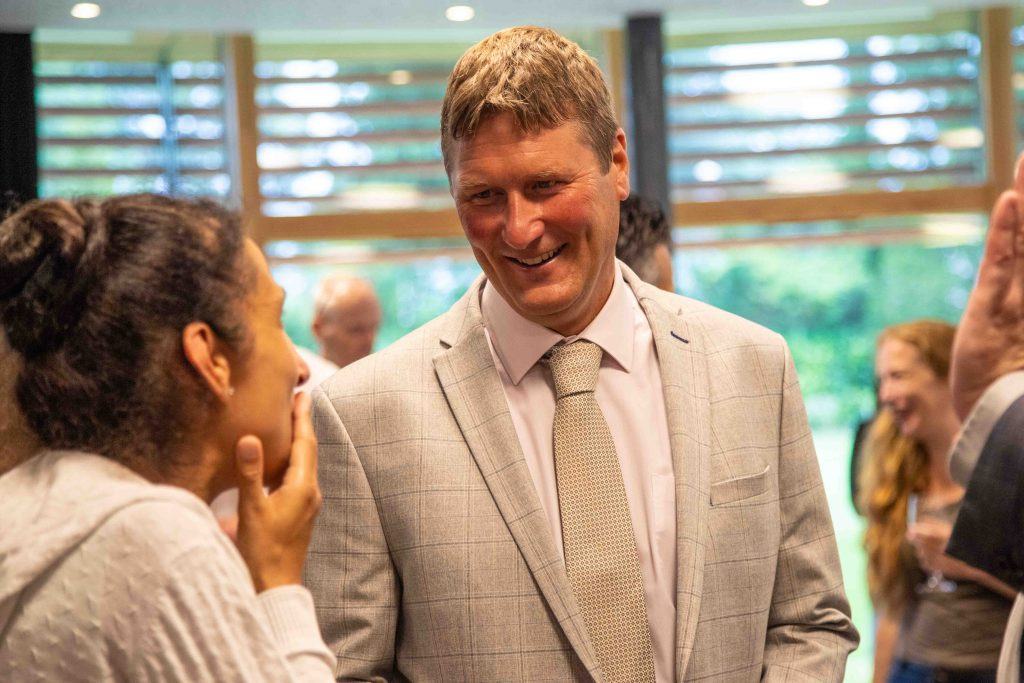 Head Lars Fox said "The students at Burgess Hill Girls never fail to impress me as they continue to achieve outstanding academic results. They have approached their studies with great determination and I am beyond proud of the kind, confident and dynamic young people who have collected their results today. I am so excited for their coming A Level years in our nurturing Sixth Form where they can make the best possible progress on their own tailored educational journey."
You can view the photos from the day on our Facebook page here.