Over the Summer break, with significant investment, our dining hall has been completely transformed into a spectacular space that provides a calm, welcoming area for mealtimes.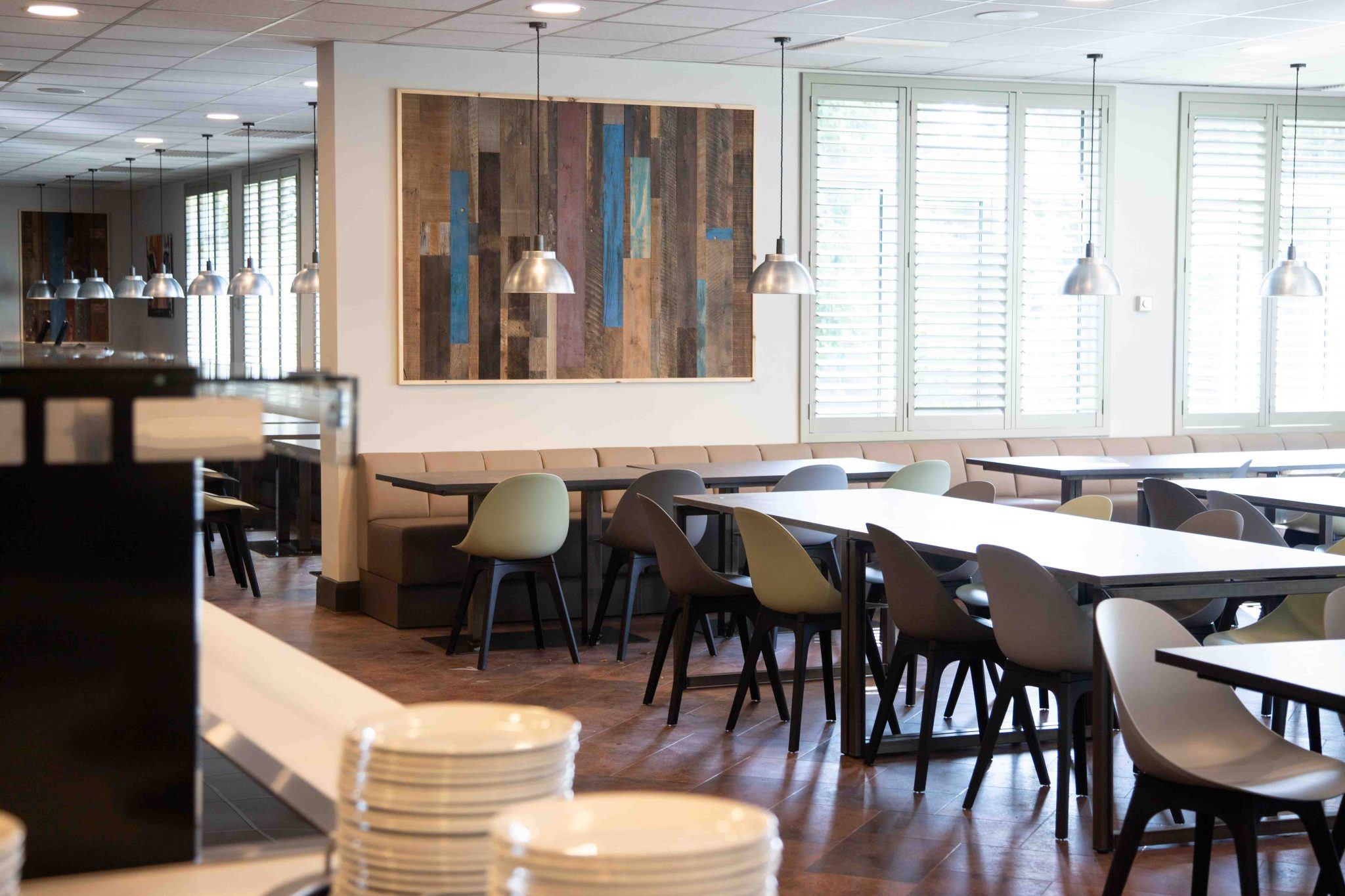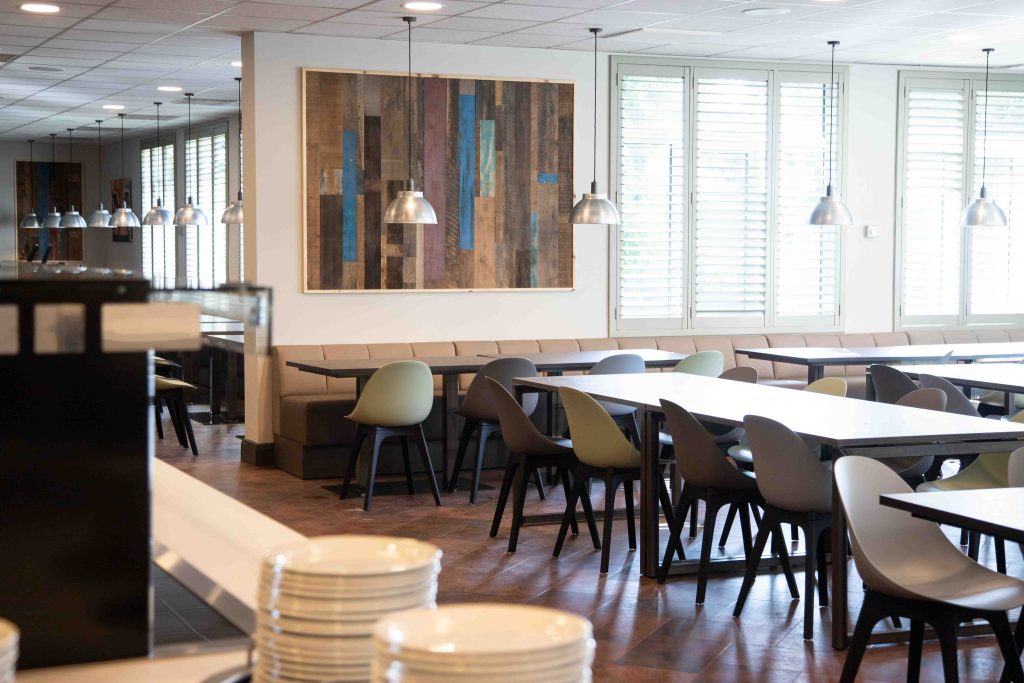 Students are blown-away with the refurbishments. Prep student Ashiana said:
"The new dining hall is amazing! It is really comfy, and the student artwork on the walls is a really lovely personal touch."
Meticulous planning has taken place to ensure that the space provides a warm atmosphere, whilst maximising the flow of staff and students during the busy lunchtime period. Every detail has been considered, from flexible table sizes and adjustable window shutters, to soft flooring and comfortable seating.
Senior student Xanthe said:
"It has such a nice, friendly feel! It is great that there are no queues anymore because the serving area has doubled in size."
In addition, the room has been fitted with modern dimmable LED lighting, a state-of-the-art sound system and an excellent projector to provide an impressive new space for future events.
Head of catering Alan Pierce said:
"The new dining room is a phenomenal asset to the school. It has given everyone a lift to come into a new, brighter, spacious area for dining and we are seeing girls from different year groups mixing more. The lunch times so far have been less frantic and we are able to allow the girls the time and space to serve themselves. It's just a fantastic space to work in."
Watch the video below to see our brilliant new dining hall in action.