On Thursday 12th October, author Patrice Lawrence visited Burgess Hill Girls. Thanks to Year 12 Molly Browne who provided this excellent report of the visit.
On Thursday 12th October, we had the privilege of hosting award-winning YA author Patrice Lawrence. During her visit, she conducted a series of enlightening talks and engaging writing workshops for the students in Year 7 and Year 8. The students benefited from her insights, where she not only shared her unique writing process but also imparted valuable lessons on embracing curiosity and overcoming societal stigmas.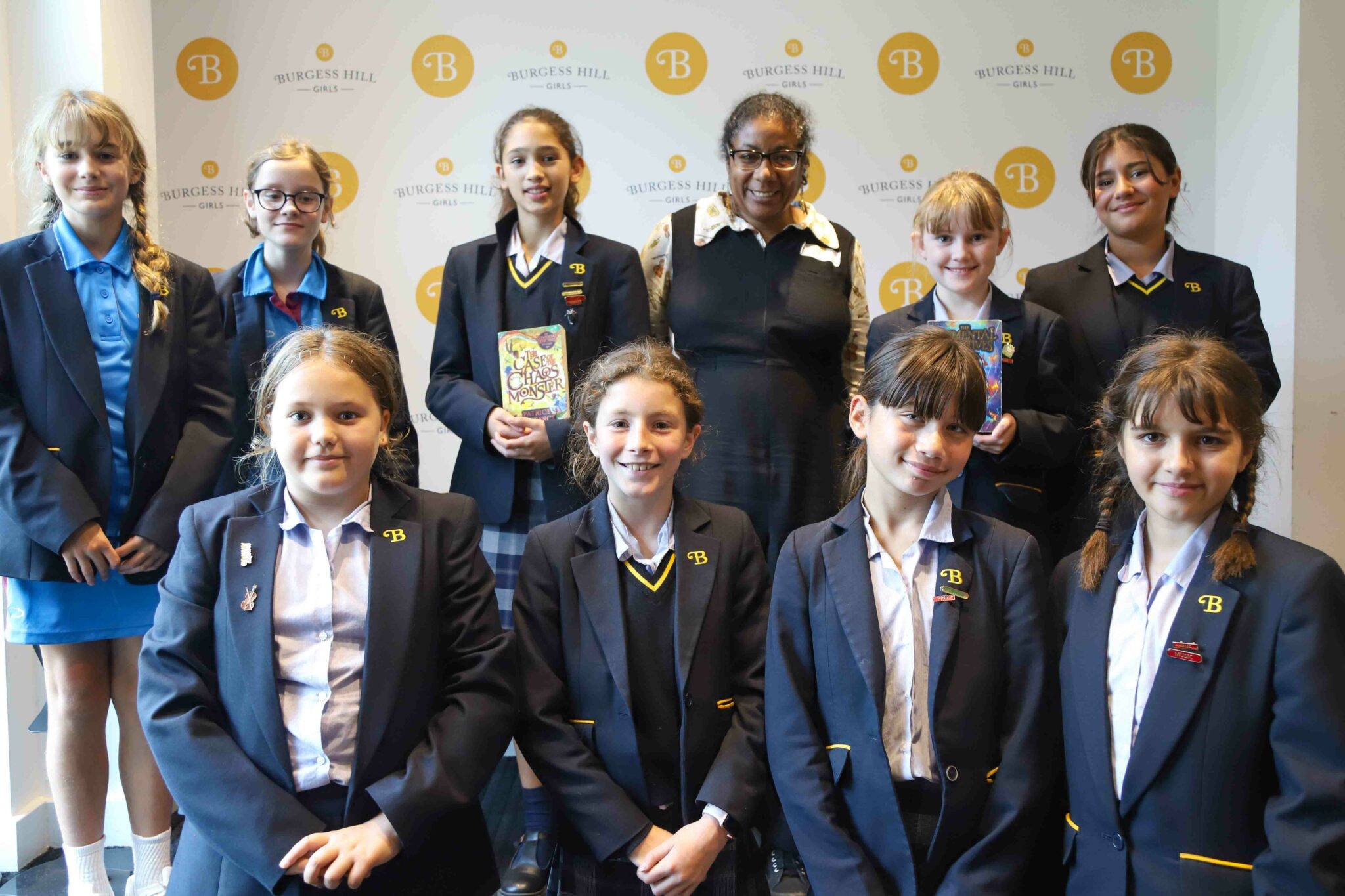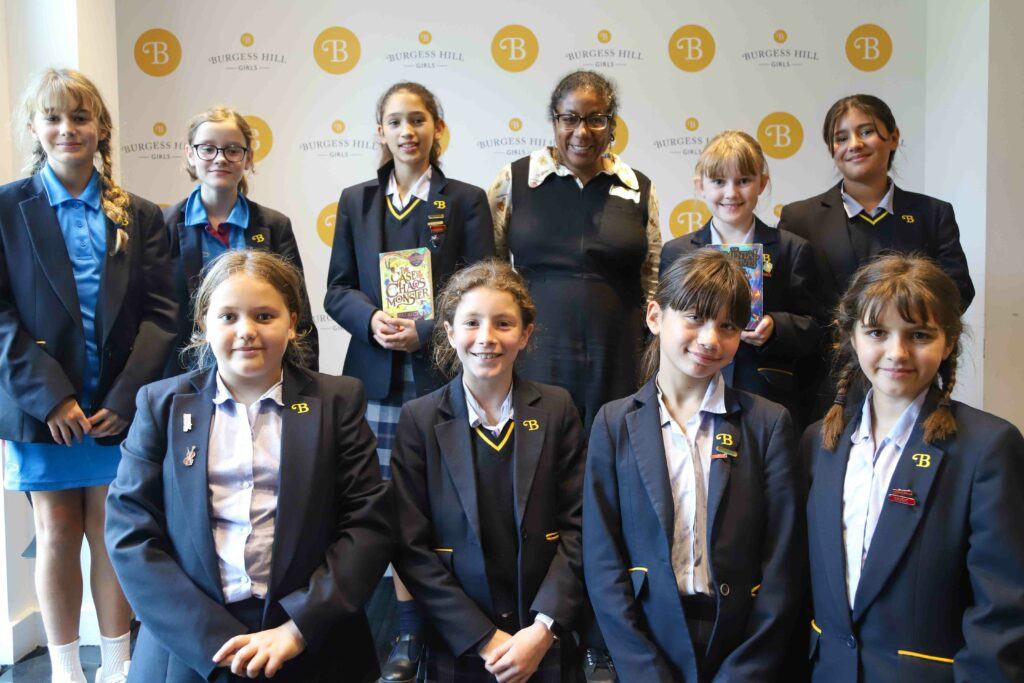 Lawrence's debut novel, Orangeboy, won the Waterstones Book Prize for Older Readers and the YA Book Prize, and her second novel, Indigo Donut, won the CrimeFest Best Crime Fiction for Young Adults and was shortlisted for the YA Book Prize. Her achievements are a testament to the profound impact she has had on the literary community.
Patrice grew up in Haywards Heath in an Italian-Trinidadian household which she affectionately described as 'always loud.' She attended Warden Park Academy, where her favourite place was the library and graciously acknowledged that her love of stories and writing was nurtured and encouraged. Since she was a child, Patrice has held the opinion that 'books are magic' and happily shared that throughout her life books have been a 'love language' between her and her mother, with a shared favourite of the pair being the timeless feminist classic, Little Women by Louisa May Alcott.
Although she has always loved stories, it was not until she was older that she considered becoming an author, telling us she, 'didn't think it would be a possibility' for her due to the barriers she faced on account of her race. Growing up in the 1970s, there was a lack of representation of people of colour in children's fiction. Underscoring the need for more inclusivity in children's literature, Patrice Lawrence has inspiringly overcome stigma and stereotypes in order to share her stories with the world and inspire the next generation, showing them that anyone can do anything, no matter the colour of their skin.
Patrice lovingly spoke of her recent book Is That Your Mama? a picture book which offers a sophisticated message about growing up in a mixed-race household and the assumptions strangers make about you. With this book, Patrice revealed she wanted to give children agency, saying: 'I wrote this for the little girl to know she doesn't have to answer strangers' nosy questions.'
Patrice revealed to us, 'I see writing as escapism,' and she loves to 'walk around London and see the layers of stories' around her. When asked what her favourite part of the writing process is, Patrice was elated to discuss her love of characters and her even greater love of creating them. In her talk, she discussed how many of her characters are based on people she knows, and she has been especially inspired by her family in Trinidad (as well as by Kdrama and Lord of the Rings). Furthermore, Patrice's talk was ripe with stories about her life, highlighting her curious nature and vivid imagination. She poses questions such as 'What if cats had thumbs?' showcasing her unique perspective and creative spirit.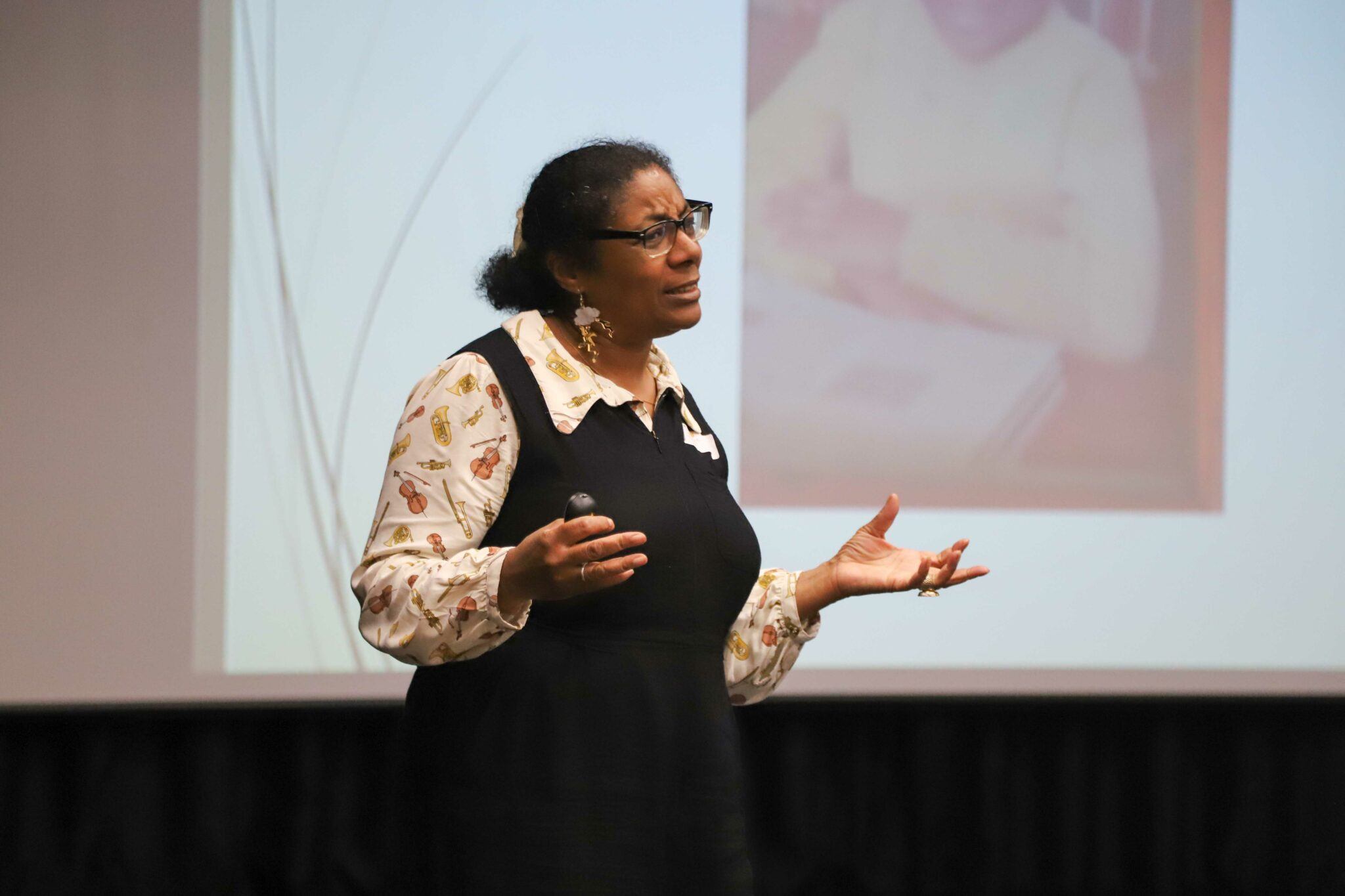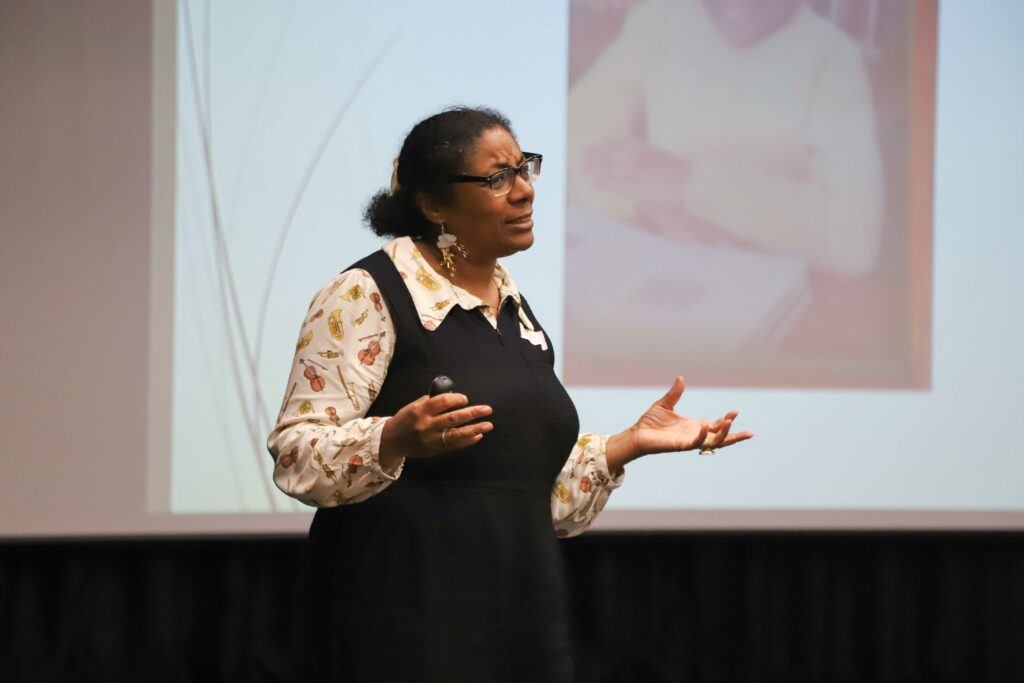 Students' feedback of Patrice's talk was overwhelmingly positive. Appreciating her writing, they described her visit as 'interesting,' and 'inspiring' and admired how she crafts her stories with a combination of inspiration from her Trinidadian heritage and pop culture. One student, in particular, expressed how Patrice's workshop and talk inspired her to read more, illustrating how impactful this visit was for students.
Head of English, Sarah Kruschandl, said: 'Patrice Lawrence candidly shared insights into her life, her sources of inspiration, and her journey to becoming a writer. She emphasised the transformative influence of books and how they mould one's identity. For a young black girl growing up in the 1970s UK, the effect of not finding herself or her family reflected in the stories she read was profound. Furthermore, she delved into the book-writing process, unveiling the creative magic behind her works. Her words ignited the students' own creativity, sowing the seeds of potential future stories.'
As well as inspiring our pupils, we also arranged for Patrice Lawrence to stay for an additional session attended by Year 6 students from a local primary school, Birchwood Grove. These pupils were wonderfully enthusiastic and grateful for the opportunity to hear from a YA author.
The overarching message of Patrice's talk centred on celebrating differences and embracing seemingly unconventional backgrounds with pride. Her unique perspective and experiences served as an inspiration to students, encouraging them to cherish their own diverse narratives and unique outlooks.